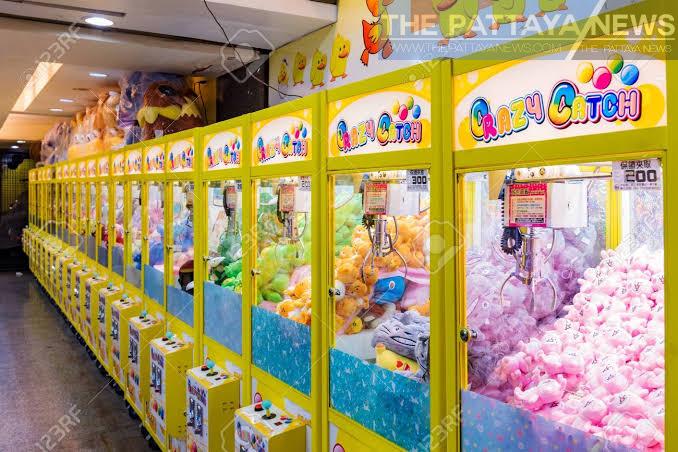 Bangkok-
Thailand's Interior Ministry has officially banned arcade "Claw Crane" machines at many shopping malls, deeming them gambling tools. The order banning the machines was officially signed on February 19th and was issued to all Thai provincial governors to be enforced nationwide.
The order described two types of arcade game and machines; the claw crane machines where customers pay money to use a crane claw to pick from among a pile of prizes inside a glass display case; and the dispenser and game machines which customers operate using a token to obtain items from inside a case or play games on screens.
Anti Gaming activists have told the media they are very happy with the decision and they sought the ban because the machines are considered gambling under Thai law. Thailand has some of the strictest laws in the world against gambling.
This has not been the first time a crackdown has taken place, last summer the machines were temporarily removed from Pattaya area malls after several local and regional raids by Banglamung authorities.
However, now that an official order has banned the machines it is likely that renewed enforcement will take place in the near future.
Groups of anti gaming activists, however, are not stopping here. Some of the more radical groups would like to see all arcade style games banned, saying that it is still a version of gambling and corrupts the nation's youth. Some of the more radical groups are even calling for the banning of video games altogether, claiming they are addictive and ruining youth.