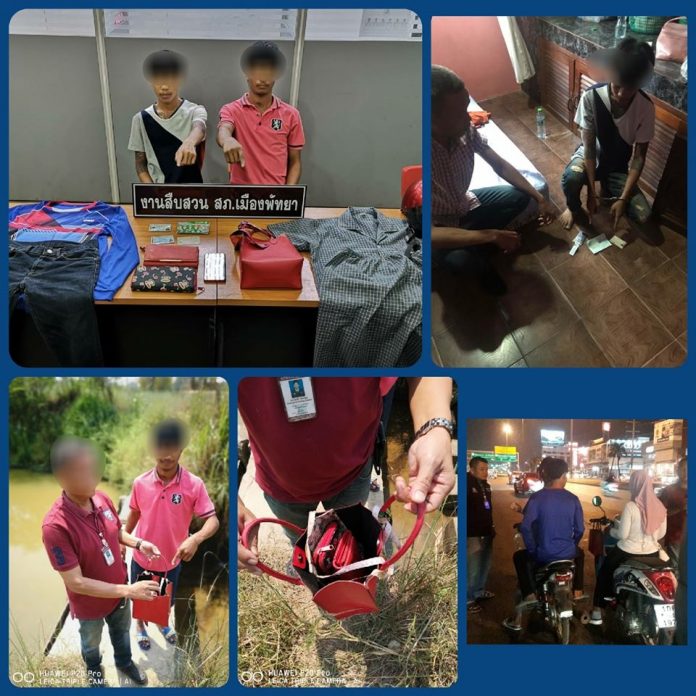 Pattaya-
Two bag snatchers have been arrested in Pattaya this morning.
The Pattaya City Police reported that they have arrested two men, only named to the press by their nicknames 'Bird' and 'Jim', both 19 years old.
They were arrested at a house near Mapprachan reservoir.
They admitted to snatching a bag from a Thai woman on a motorbike on Sukhumwit Road in Central Pattaya near the underpass on Monday, February 17, 2020 in Pattaya.
They are facing charges of theft.