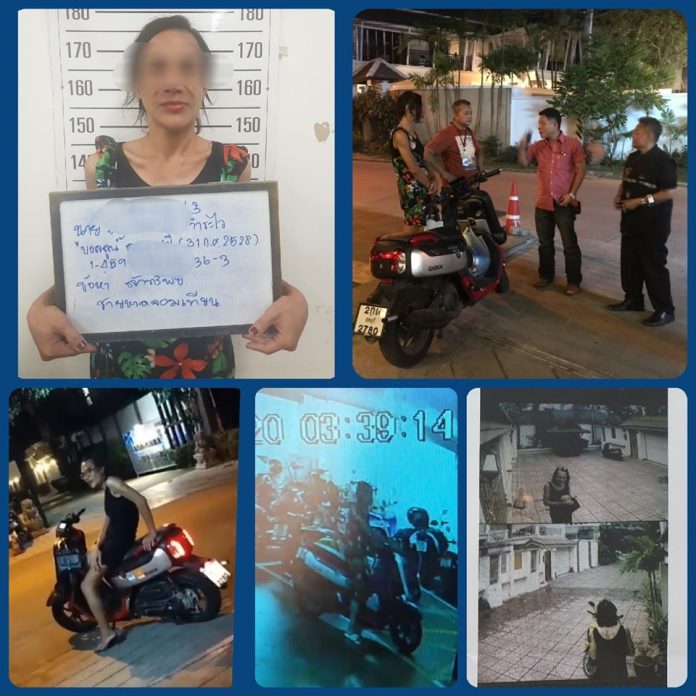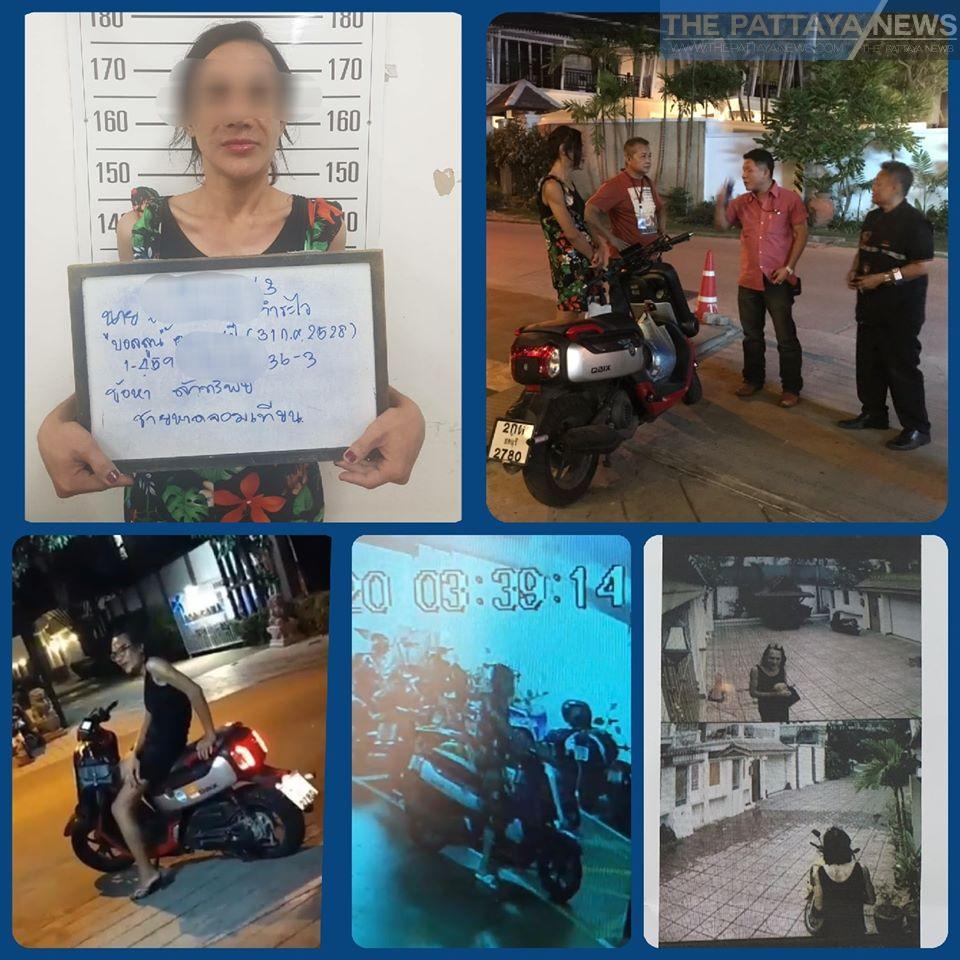 Pattaya –
A transgender suspect has been arrested after confessing to stealing a motorbike at a condominium in Jomtien this week.
The Pattaya City Police reported that they have arrested the transgender, named to the press only by their nickname 'Balloon', 34, earlier today.
Balloon stole the motorbike at a condominium on Jomtien Second Road on Tuesday, February 18th.
Balloon is facing charges of theft.
Police has also discovered that Balloon had just been released from prison for a drug case.
She also has been arrested and charged for pickpocketing tourists many times and been in and out of prison on multiple occasions.