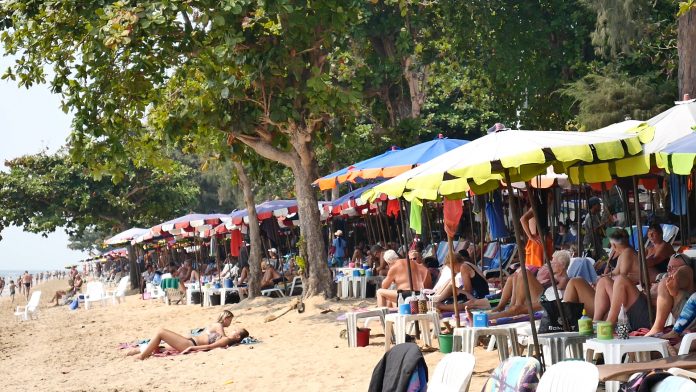 Pattaya-
In a tale of two different tourist markets and sides of the story, Pattaya News Reporters have interviewed both Jomtien Beach and Pattaya Beach Vendors, as well as several major hotels this week and got drastically different stories on the state of how tourism was doing in the city.
A video of the tour we took:
Jomtien Beach Vendors interviewed, which included food vendors, massage therapists, beach chair vendors and water sports vendors were almost universally positive, saying the beach was full daily with primarily Eastern European visitors and families. They said business was solid and contrary to some belief sales of food, drink, massages and beach chairs were brisk.
Pictures taken by Pattaya News Reporters supported these statements on the ground as during daylight hours the beach was quite lively, almost universally with Eastern European and some Thai visitors.
However, the story on Pattaya Beach was nearly the polar opposite.
Nearly every vendor interviewed said since the group tour ban on Chinese group tours that business was down. Several speed boat vendors said business was down nearly 95 percent in some cases.
Additionally, with many corporations and businesses warning employees not to visit Thailand or face a mandatory fourteen day quarantine and being unable to work upon going home, this was also affecting business according to vendors. Korea has also warned its residents not to visit Thailand during the current COVID19 Coronavirus which has led to additional cancellations.
The Pattaya News notes that Pattaya has had zero confirmed or suspected cases and the general feeling on the ground is that things are safe and calm.
Vendors on Pattaya Beach said that although some businesses, like the floating restaurants, had temporarily closed, many speed boats and water sports vendors were changing focus to Russian and Indian tourists. Additionally, many are also focusing on domestic Thai tourists visiting Pattaya.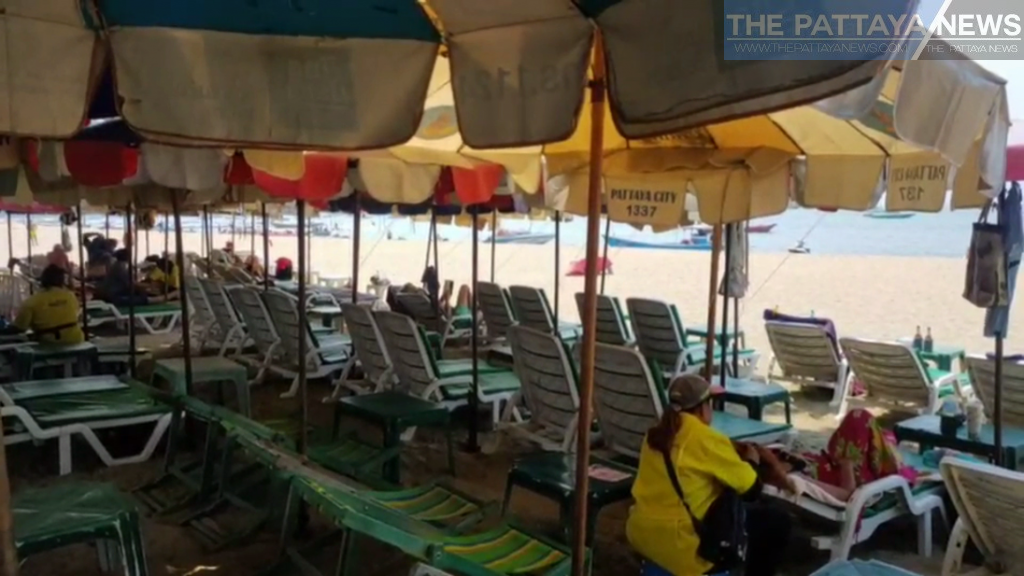 Experts say the current situation may last at least six more months so many businesses face having to adapt or close.
Both the Thai and Pattaya government have pledged to help businesses who have been affected by the group tour ban in a variety of ways, including loans, domestic tourism promotions, more events such as the upcoming Music Festival and Songkran Festival and other items.
In terms of the hotel market, the crisis has not hit most hotels as drastically as expected, owners told The Pattaya News, with the exception of a few that nearly exclusively focused on Chinese group tours. As stated, Eastern European visitors remain strong in Pattaya and due to several tour deals made with Indian tour companies that we have reported on earlier this week Indian tourists are increasing as well.