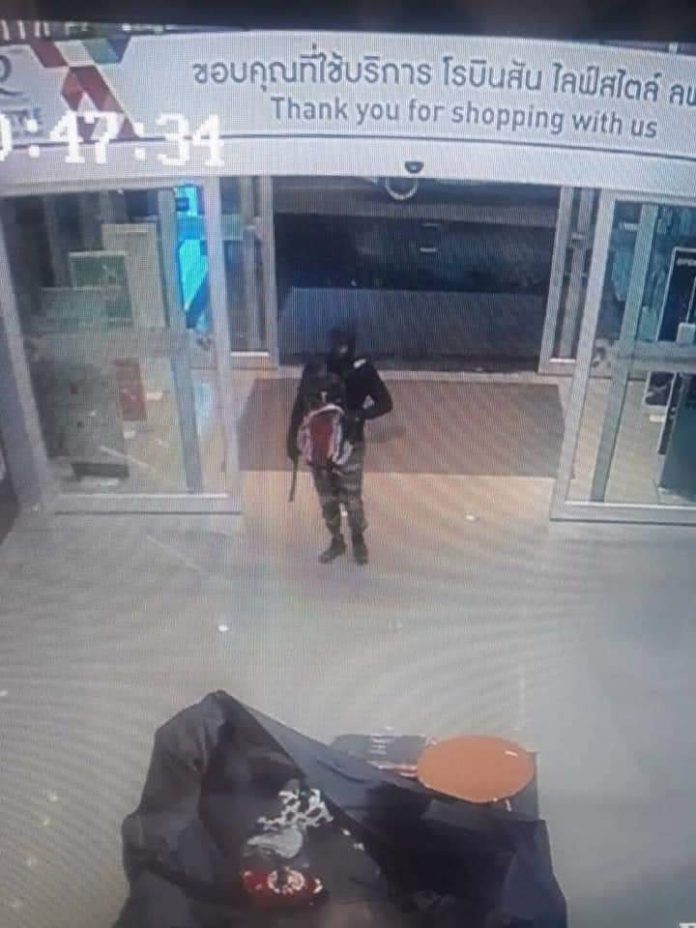 Lopburi-
A primary school director, who shot dead three people, including a 2-year old boy, during a gold shop robbery at the Robinson shopping mall in Lop Buri province on January 9th, has pleaded guilty to all charges filed against him by public prosecutors.
38-year old Mr. Prasitthichai Khaokaew, director (Principle) of a primary (elementary) school in Thailand's central province of Sing Buri, was indicted on nine charges yesterday morning including premediated murder, discharging firearms in public, attempted murder, evading police and more.
Prasitthichai allegedly discharged his weapon indiscriminately into the Aurora gold shop, inside the Robinson shopping mall, killing a security guard, Mr. Thirachat Nimma, an employee of the gold shop, Ms. Thidarat Thongthip and a young boy, Panuwit Wongyu.
He returned to work for several days following the shooting, acting as if nothing was wrong until Police managed to track him down through CCTV and evidence. The gold necklaces he had stolen, worth over 650,000 baht, were found hidden in his home. He had allegedly stolen the items due to deep personal debt and claimed he never meant to kill anyone and only wanted to scare people.
The first Court hearing is scheduled for March 23rd. He remains in custody without bail.
Source and read more: https://www.thaipbsworld.com/shopping-mall-gold-shop-robbery-suspect-pleads-guilty-to-all-nine-charges/
Photo: File Photo from the Pattaya News