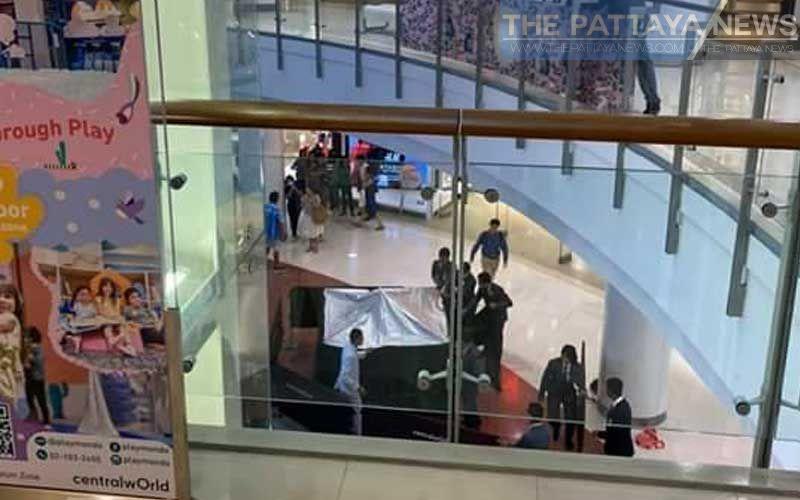 Bangkok
At around 2:45 PM this afternoon a twelve year old boy fell from the third floor at the Central World department store in Bangkok. He had been reaching for his dropped phone from an escalator when he fell.
The boy fell during a busy press conference and was seen by dozens of people attending the event and the organizers. The fall shook up many bystanders nearby and caused a brief panic.
The boy survived the initial fall and was immediately taken to a local hospital.
This is a developing story.
Photo: Naew Na.