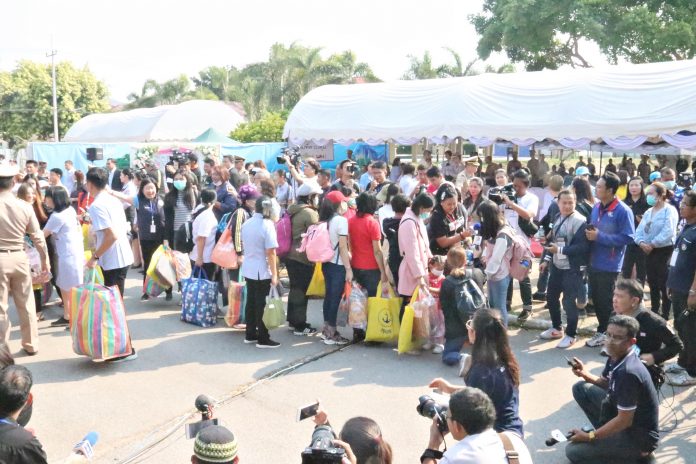 Sattahip –
137 Thai Nationals back from Wuhan have been released to their homes after a 14 day quarantine for the COVID19 Coronavirus at a special Naval hospital in Sattahip.
This morning, officials led by the Deputy Public Health Minister Sathit Pitutaecha, the Chonburi governor Pakkarathorn Thienchai, medical staff and naval officers met with the evacuees at the Royal Thai Navy base in Sattahip.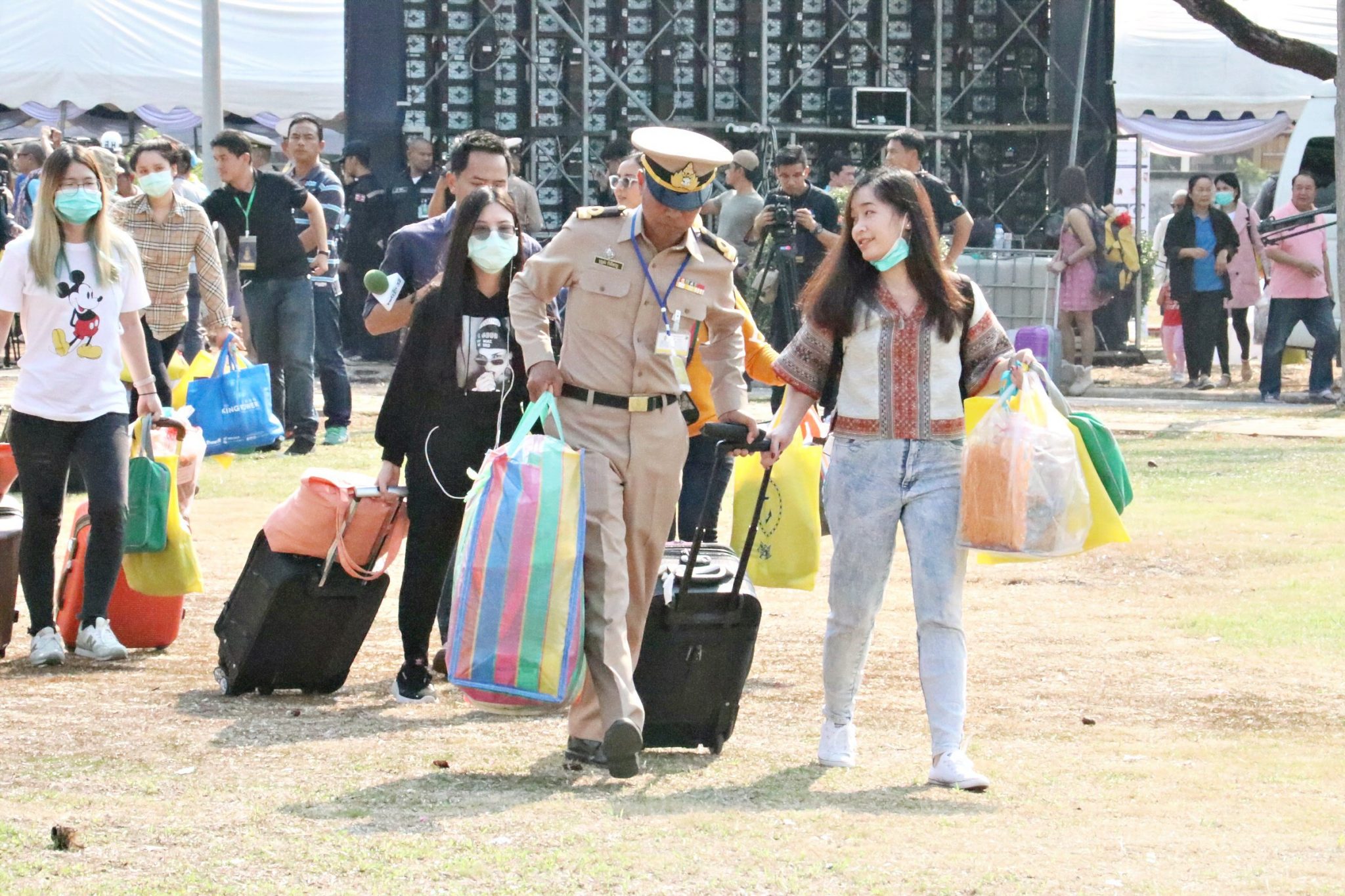 137 Thai citizens were given a warm send-off after 14 long days of quarantine. They were allowed to go home after they completed final comprehensive medical checks.
One evacuee continues to be given treatment at a local Sattahip hospital after showing possible COVID19 symptoms and has been quarantined from the others for several weeks.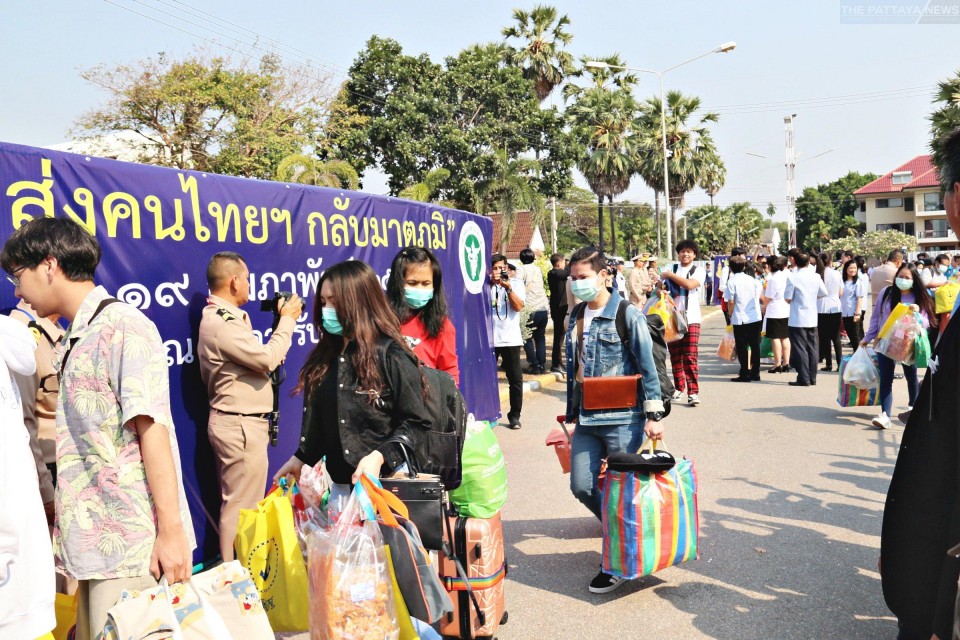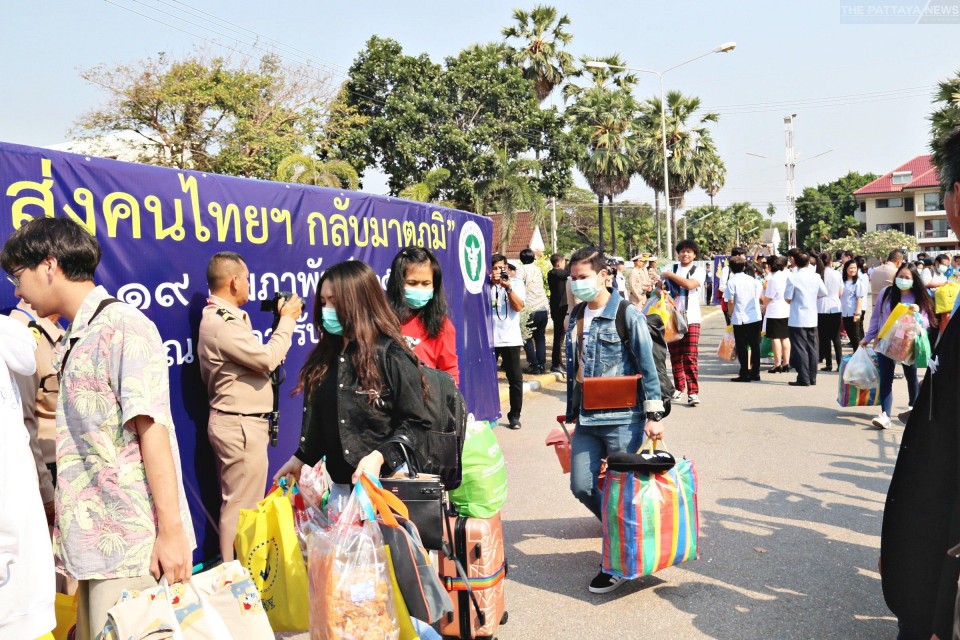 Some of the evacuees headed back home with their families and some of them were sent home by busses provided by the Royal Thai Navy staff.
Last night, February 18, 2020, a thank you ceremony was held for the evacuees, officials and staff. Candles were lit and gifts were given.
The Royal Thai Navy and medical officials reassured the public that all the evacuees had fully passed all medical tests and were no risk to the general public.