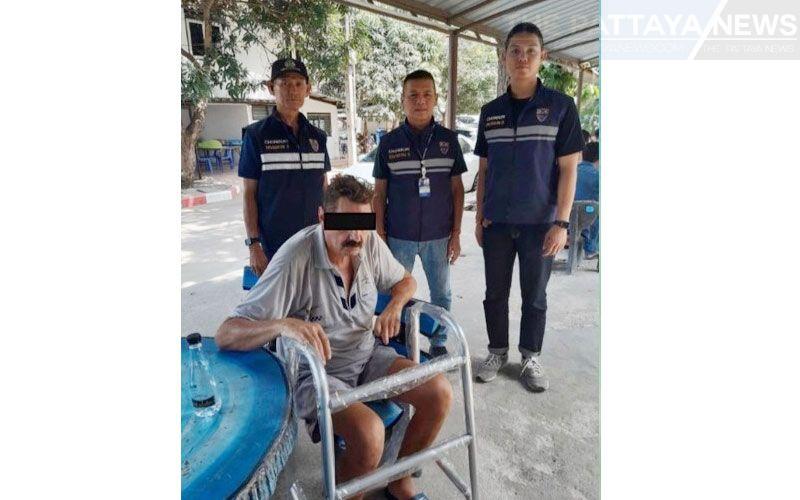 Chonburi-
Chonburi immigration officers arrested a 57 year old Belgian man, who is disabled and uses a walker for mobility, earlier this week for being on overstay.
The officers found the Belgian man, 57, using his walker behind the Burapha hospital in the Bang Saen area on Thursday. They were using the new Chonburi Immigration smart car which allegedly helped identify the man as being on overstay due to facial recognition technology.
They pulled him aside and verified his passport and found he is on an 85 day overstay. He had no reasonable explanation for being on overstay, according to Chonburi Immigration.
He will be blacklisted and deported at his expense, facing at least a five year ban per Thai law.
The Pattaya News notes that the brand new smart car, which uses cutting edge technology to identify suspicious individuals and this Ron overstay, has caught two people on overstay in less than a week. Immigration officials said those that are concerned with privacy should not be, as if someone is doing nothing wrong they will have no problems.
Source: Naew Na