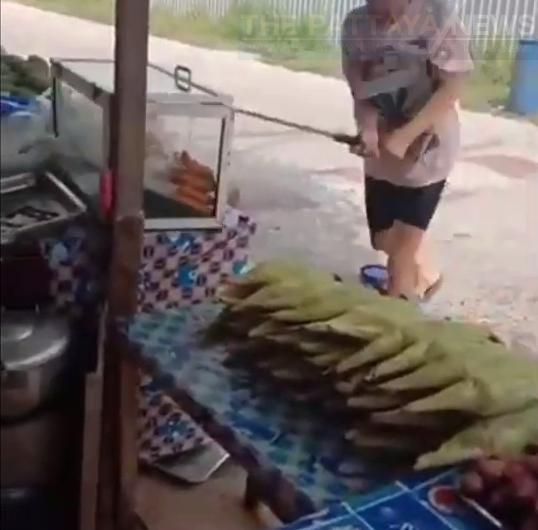 Sri Racha-

A Thai woman used a bucket of urine and a sword to attack a food stall in Sri Racha yesterday afternoon.
Ms. Tipwimon Nuansang explained to the media that she was arguing with her ex mother-in-law, Wanpen Sangsuk, 50 yesterday in Bowin outside of her food stall.
Ms. Thipwimon had been trying to ask for a gold necklace and 25,000 baht that Wanpen had allegedly borrowed from her after her husband had been arrested last year for possession of methamphetamine pills.
Wanpen allegedly threw a bucket of urine at the stall. She also allegedly damaged the food stall with a sword before fleeing. It is unclear exactly how she got the bucket of urine, The Pattaya News notes.
Ms. Thipwimon has already filed a report to Bowin Police on top of reporting the matter to the local media and asking for damages. The Sri Racha police are discussing the matter with the suspect and pursuing further legal prosecution. Portions of the incident were allegedly caught on video.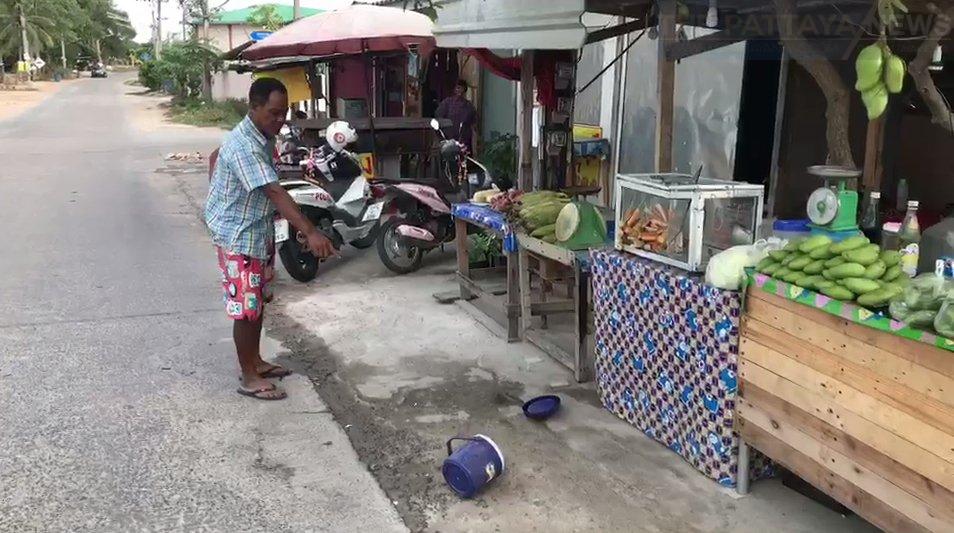 SOURCE/PHOTOS: 77 kaoded, story by The Pattaya News