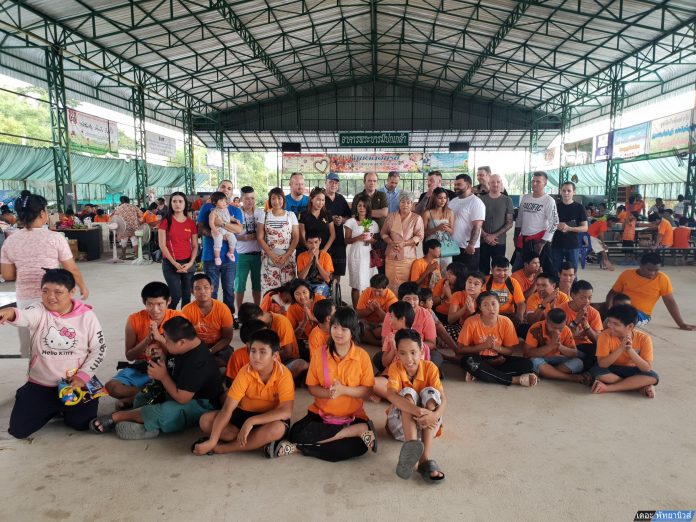 Written By Bryan Flowers From The Night Wish Group, the following is a press release.
We are long overdue as a company (Night Wish Group) effort to raise donations for a local charity. Many of us donate privately and support various charities, we also support many charity events as a company (city hall and police ask us often, mostly children's stuff).
We have chosen the Boon Choo Special Needs center near Sattahip who have many children and adults in their care with special needs. They need clothes, food and cash. They have a "live in" home around the corner and a day shelter with a school attached to it, also a mini work area.
We have spoken to them and they do not have any donation boxes, so we got 30 of them made up, labelled them and they will have the keys to empty and do a count if needed. The special needs center in the interest of transparency and accountability will be handling the counting and emptying of the donation boxes.
If anyone wants to join us, we can get more donation boxes made!
We will have a donation box in each of our bars. If you are not a bar person, you are more than welcome to pop in and drop some money in the box anyway.
We have a "Top Donators" board in each bar and we will try and get the bars competing to see who can generate the most donations (just for some fun). We will give a prize of some sort to each top donator in each bar that the company will pay for.
We have suggested to our bar managers they give a free prize or T-shirt or something else, they can be creative but there will be a minimum donation for a tshirt/prize.
The donation boxes are in our bars listed below
Soi 6
Mods Bar
Sexy in the city
Exotica Bar
Offshore bar
Roxy Bar
Foxy bar
Kawaii bar
Butterfly bar
Where Angel's play
Horny bar
Pussy club
Nature bar
Repent
Play pen
Night wish bar
Toy box
Utopia – open in a few days
Passion
Seduction
Envy
Wrath
Avarice
Soi Chaiyaboon
Orange
Anny
Blue bar
Bunny Club – not open yet
Soi Bongkok 8
Facebook Page
Boon Choo Foundation for people with special needs
https://www.facebook.com/kruboonchoohome/ Location
https://goo.gl/maps/XBTGu9tNPnzDV5aG8 Thai Name
มูลนิธิบ้านครูบุญชูเพื่อเด็กพิเศษ Once we have finished our donation drive, we will invite our entire team, friends, customers to go to the charity place, which will mean 500+ people if everyone turns up!