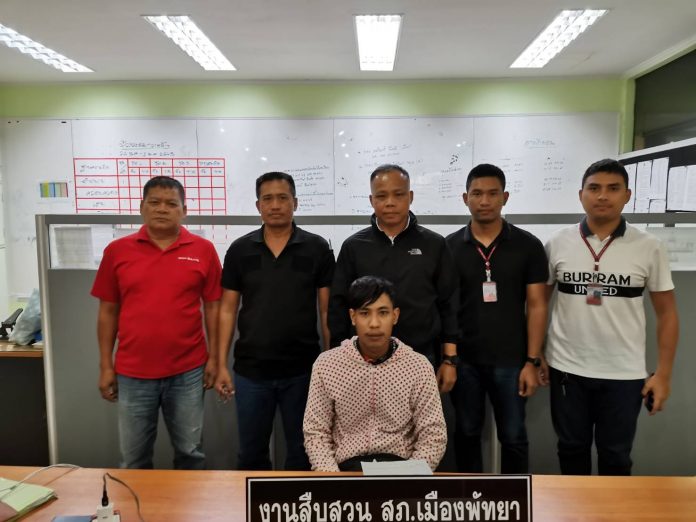 Pattaya-

A 23 year old Thai man who posted threats about another mass shooting on social media was arrested this afternoon in the Pattaya area.
23 year old Apiluck Saard posted on Facebook under the username 'Set Got Pattaya' and said "Now that the shooting in Korat is finished it's time for me to do the same at Terminal 21 Pattaya".
The Nongprue Police led by Colonel Chitdaecha Songhong are investigated the incident after it was brought to the local law enforcements attention by Facebook Thailand.
They went to his home first where he lives in South Pattaya but only found his mother. She called him and he returned home after her insistence around 5:00 PM today.
He told police he had not been serious and was drunk and "just joking".
Police were not impressed with the joke and he was arrested and will be charged with multiple items, including potentially the computer crimes act and faces multiple years in prison.
Police discovered when Apiluck was arrested that he had been drafted by the Naval Military Regiment in Songkhla in August of 2018 and never showed up for duty and had been AWOL since. He will also face charges for this.