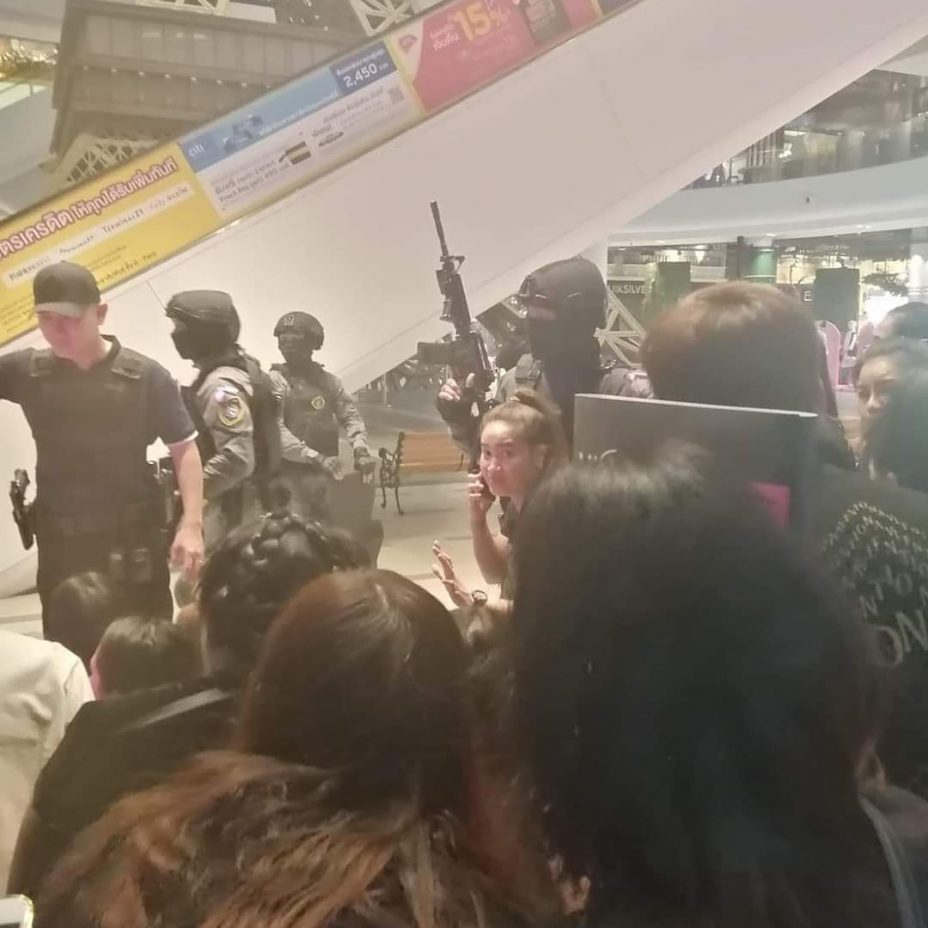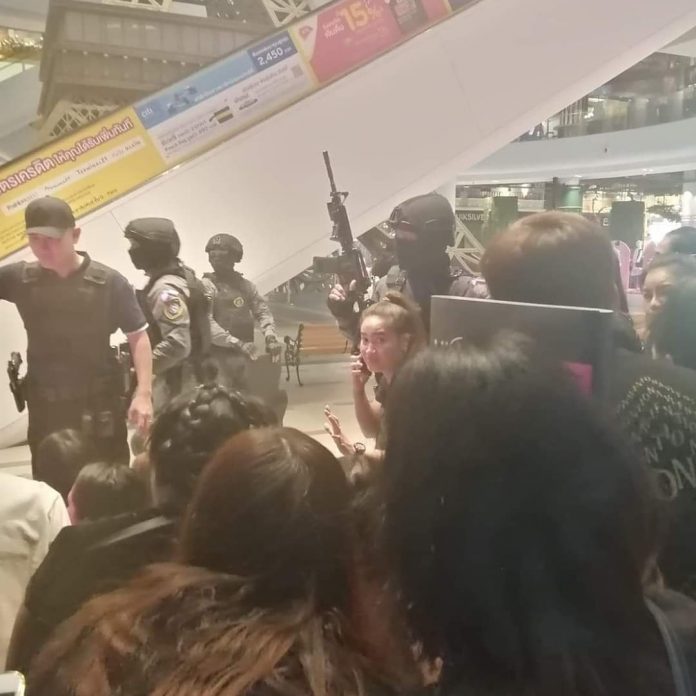 Korat:
Crime Suppression Division Police, the special forces Hanuman division from Bangkok that arrived via helicopter to assist with the mission to stop a deranged rogue soldier who has killed at least 20 and injured 46 have entered the Terminal 21 Mall in Korat as of 11:45 PM.
They have entered the ground floor and are working on clearing and securing the building.
They have provided no further updates on the status or location of the 32 year old shooter who started the mass shooting by killing his Commander and two others at a nearby military camp, raiding an ammo Depot for at least six firearms and 700 rounds of ammunition along with two grenades and stole a Humvee this afternoon.
The suspect then proceeded to drive to Terminal 21 in Korat where he shot civilians at random. He took refuge in the mall during the busiest hours of the day causing hundreds to hide in shops and restaurants in the mall. He took multiple hostages.
Over a hundred people have been rescued from the mall so far and growing, police stated.
The suspect is a trained shooter, according to the military.
The shooter also live updated the shooting on Facebook until they shut down his account then used hostages phones to continue to post.
This is a developing story.