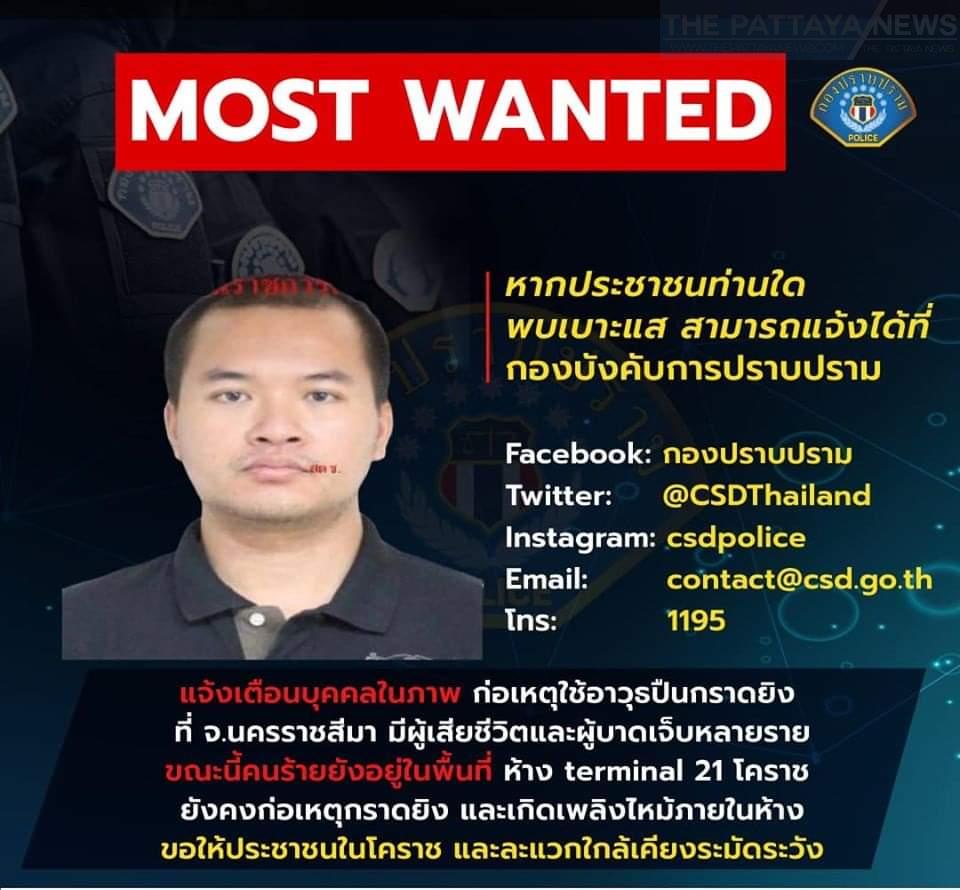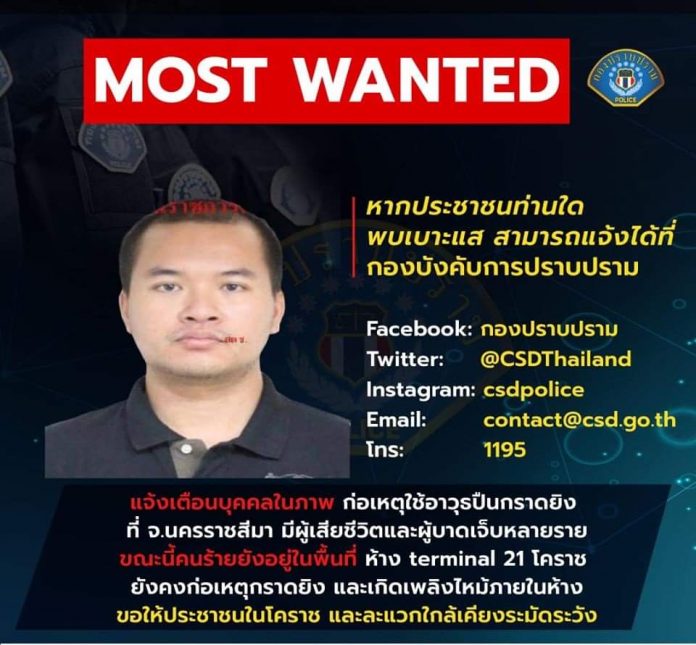 Here are the latest confirmed facts regarding the mass shooting in Korat:
It is still an active scene with an active shooter. People have been asked to leave the area.
The shooter is a 32 year old rogue soldier who killed his Commander and two others near a military camp this afternoon after a personal disagreement with his Commander, stole a Humvee, broke into a military Depot where he obtained weapons and ammunition and drove to the Terminal 21 shopping mall in Korat.
The shooter live updated the event on Facebook until his account was shut down. He has reportedly been live broadcasting on the phones of victims and hostages in the mall since his own account was taken down.
The main weapon is an assault rifle. He remains heavily armed. Police have not been clear on exactly how much ammunition he has. It is stated that he has access to grenades.
The explosions were due to the shooter opening fire at gas cylinders in the food court.
The motive remains unknown. Several incoherent posts ranting at the establishment were made on his Facebook. Some Thai media has stated the incident started with a debate about commission on a sale of land with his Commander.
At least 20 people are confirmed dead. 46 are injured. The number is expected to rise as police gain further access to the mall.
He has taken several hostages and barricaded himself in a defensive position in the mall according to a security guard who is inside the mall and leaked CCTV footage to the media and is observing his movements from a secure location.
Special assault teams from Bangkok trained in these situations have arrived at the scene and are assessing the situation. The mother of the shooter, a 63 year old woman, has arrived at the mall to assist with negotiations.
Hundreds of people remain in the mall, mostly in shops that are sealed with shutters down. Facebook has created a crisis event group where many people can be seen posting that they want to go home and asking for help.
Hundreds of police and army are at the scene.
This is a developing story.