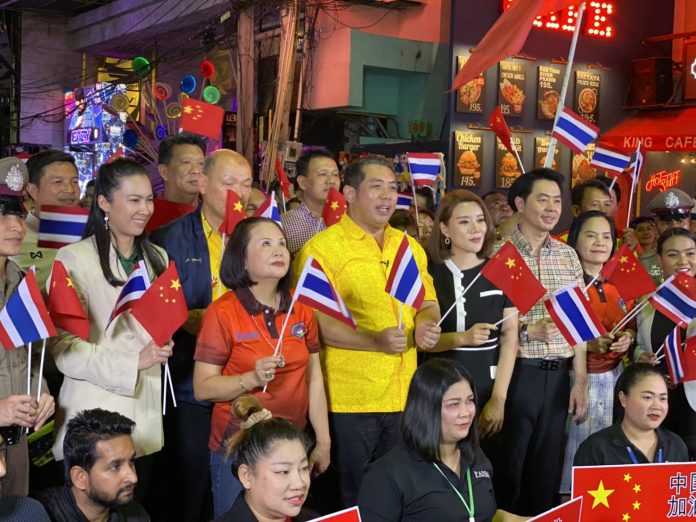 Pattaya-
At about 10:00 PM last evening, February 6th, 2020, Pattaya City officials led by the city Mayor Sonthaya Khunpluem marched down Walking Street showing support for China during the current novel Coronavirus outbreak.
Handing out complimentary N95 masks and thanking tourists for coming, city leaders waved flags of both countries while wishing the Chinese people in both Mandarin and Thai well.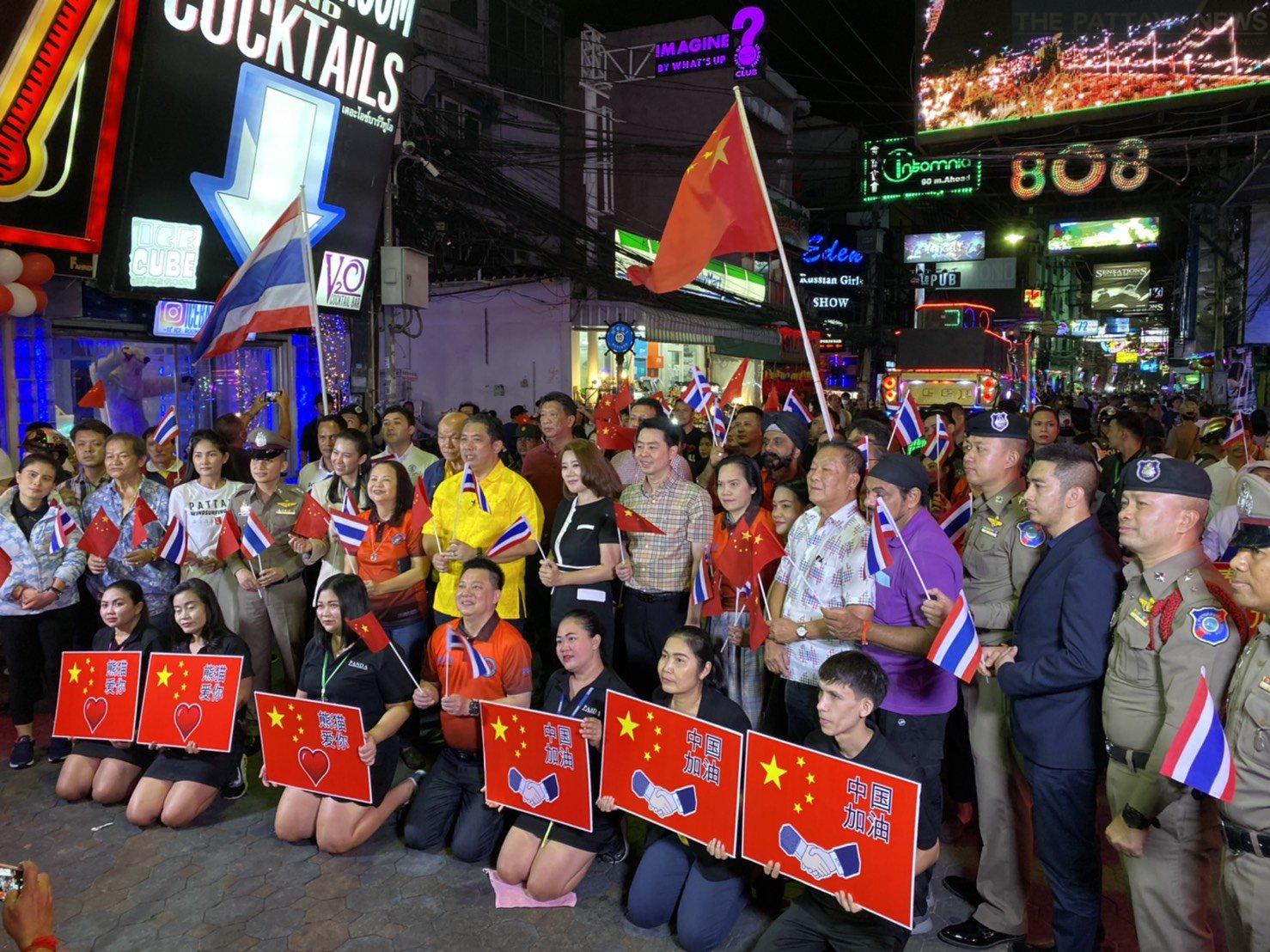 The Mayor told the gathered press that Pattaya truly cares for and misses it's beloved Chinese tourists and knows the strong resolve and willpower of the Chinese people will help them get on their feet again.
The Mayor stressed the close and friendly relationship between China and Thailand and how in times of crisis in Thailand China has always supported them and they wanted to do the same.
On Chinese social media, Chinese citizens have lavished praise on Thailand and their policies and behaviour since the outbreak of the novel Coronavirus that has seen China ban tour groups and tourism in general drop nearly one hundred percent from China. This is is the opposite of countries such as the United States that Chinese nationals have angrily said is over reacting and anti China due to closing borders and telling citizens not to visit.