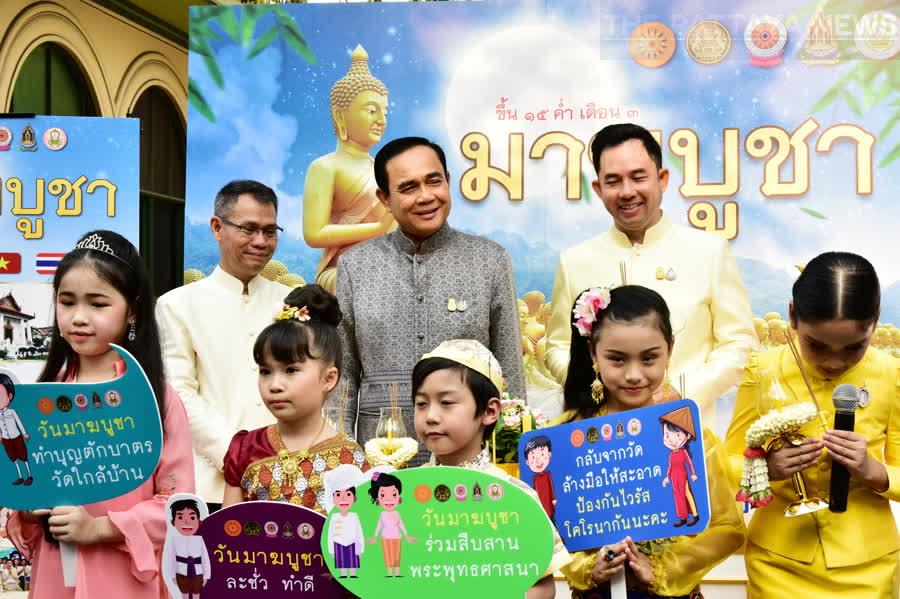 BANGKOK – The Prime Minister has invited faithful Buddhists to observe Makha Bucha Day with religious ceremonies, while using smokeless incense to minimize air pollution. The PM also insisted the national stock of sanitary masks is still sufficient.
Prior to a Cabinet meeting yesterday, Prime Minister and Minister of Defence Gen Prayut Chan-o-cha, promoted the Buddhism Promotion Week event celebrating Makha Bucha Day, between 6th-8th February 2020.
The main day is Saturday, February 8th the Pattaya News notes. As a religious holiday, a ban on the sales of Alcohol will take place from Saturday morning at 12:01 AM until Saturday night at midnight, a total of 24 hours.
During this time period, the sales of alcohol is prohibited at all venues, including restaurants, bars, gogos, Nightclubs, hotels, supermarkets, convenience stores and more. Most nightlife and Entertainment related venues will be closed during this period.
Although some sports bars will be open for games, sales of alcohol is strictly prohibited.
Activities will be held across the country, including the delivery of royal flames to light candles at royal monasteries, alms giving ceremonies by Ambassadors to Thailand from 12 countries at Pathum Wanaram Temple, moral promotion activities for children and youths, ASEAN Makha Bucha celebrations in 16 provinces, exhibitions, and prayer services.
The public is asked to use smokeless incense sticks to help reduce air pollution and airborne particles, while the Prime Minister has insisted there is currently no national shortage of sanitary masks, and urged members of the general public to report any overpriced sales to the authorities.