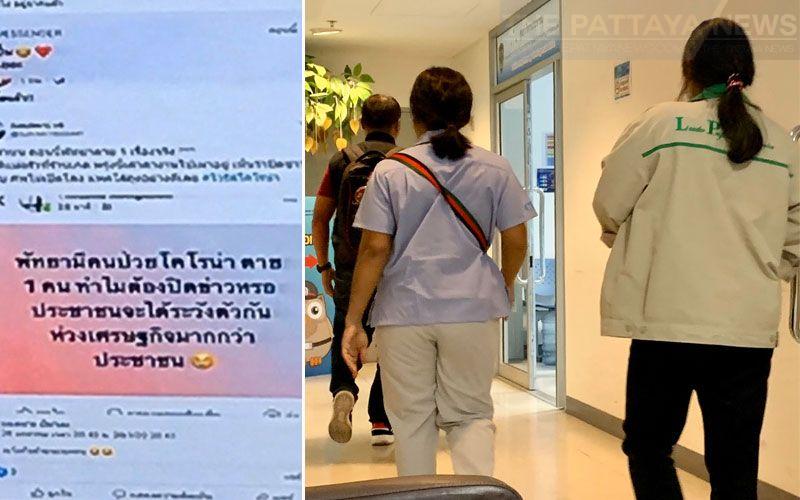 Pattaya-
At about 2:00PM yesterday Royal Thai National police along with agents from Thailand's Crime Suppression Division for Technological Crimes arrested a Pattaya area resident, 24 year old Ms. Worawan (her surname was withheld) for sharing and creating fake news about a novel Coronavirus death in Pattaya on popular Thai Facebook groups.
There have been no suspected or confirmed cases whatsoever in the Pattaya area and no deaths due to the virus in Thailand.
This is the second fake news case in the Pattaya area that has resulted in an arrest. Penalities can be up to years in prison.
Police stated that they will continue to crack down on fake news and people creating and spreading fear and panic as it is detrimental to the country. The suspect will be charged under section 14 of the computer crimes act which deals with creating false computer data that could damage the security of the country.
Police stated that in conjunction with the anti fake news center they are monitoring and searching on an hourly basis for more fake news about the virus and will hold responsible those who share and create the news.
Photo source: Naew Na, written and translated by the Pattaya News