Pattaya-
This morning, led by Pattaya City Deputy Mayor Manot Nongyai, Pattaya City leaders and volunteers along with members of the Walking Street Trade Association fully cleaned the entire length of Walking Street in South Pattaya.
The cleaning involved pressure washing the entire street and sweeping, mopping and cleaning all surfaces. Disinfectant and cleaning liquids were used on surfaces across the street.
The purpose of the cleaning according to Deputy Mayor Manot was to inspire confidence in tourists that the city and business leaders were doing everything in their power to ensure that any potential germs and grime were present.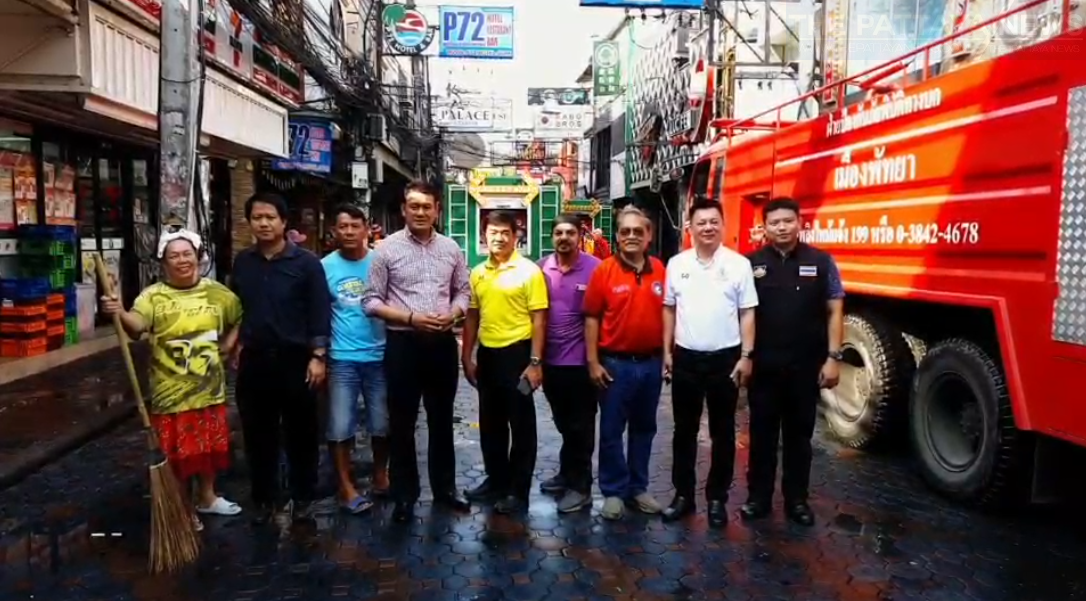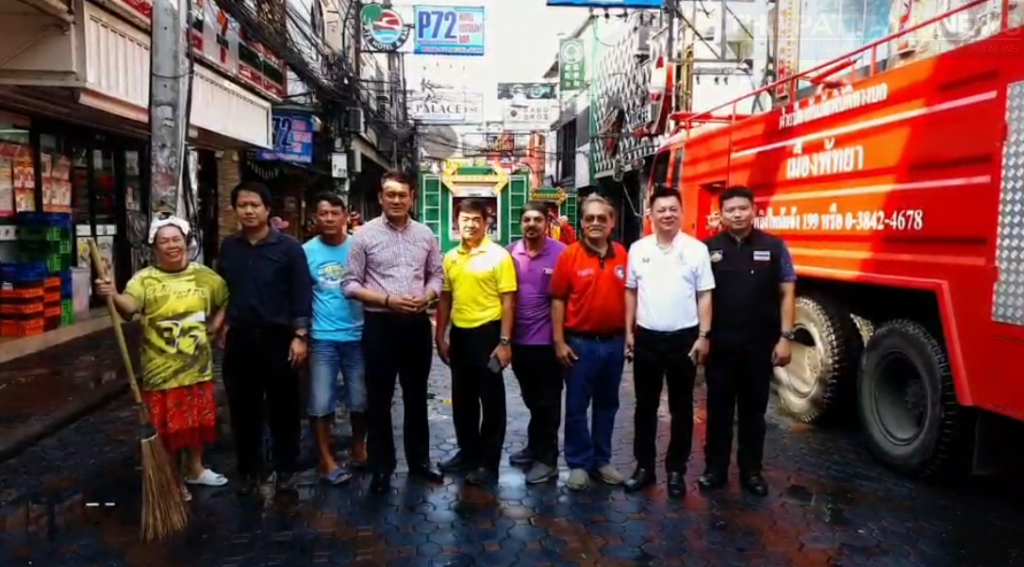 With the outbreak of the novel Coronavirus in China concerns of the virus have increased in the Pattaya area causing many local businesses to conduct deep cleanings.