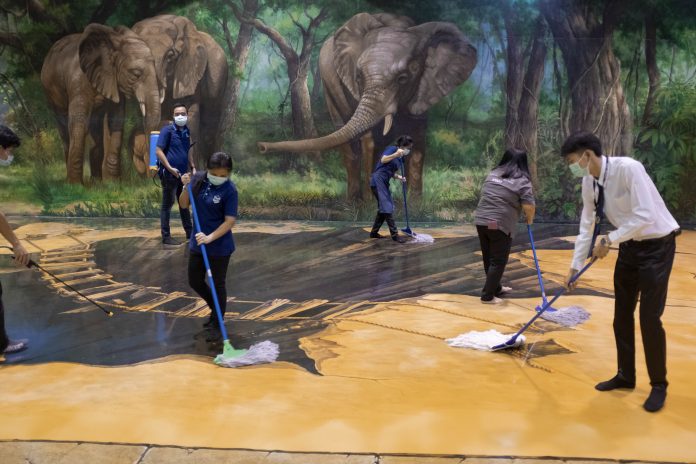 The following is a press release from Art in Paradise in Pattaya
Art in Paradise takes a quick yet good action to prevent the spread of Coronavirus

As a lot of tourists around the world visit Pattaya for their holidays, alertness of the novel Coronavirus is getting further attention. Art in Paradise, one of the must-visit spots in Pattaya, regularly cleans its entire venue day and night, making sure that its visitors are safe from the virus and feel comfortable to enjoy their holidays. Art in Paradise uses specialized alcohol disinfectant to maintain a high hygiene standard and tries its best to prevent the spread of the novel Coronavirus.
              Mr. Minjae Kim, CEO of Art in Paradise, stated, "We (Art in Paradise) must take an action to prevent the possible spread of Coronavirus. We cannot see the virus with our own eyes. We cannot know whether it is near or right around us. However, it does not mean that we can just wait for the worst situation to come. We need to make sure that our visitors, who come to Art in Paradise for their memorable time, feel safe from Coronavirus and enjoy their precious time here, in Art in Paradise."
            Art in Paradise would be a good choice to visit for going and staying in Pattaya. Staff at Art in Paradise let their customers clean their hands with alcohol-based sanitizer in front of the venue and give out masks to concerned customers.