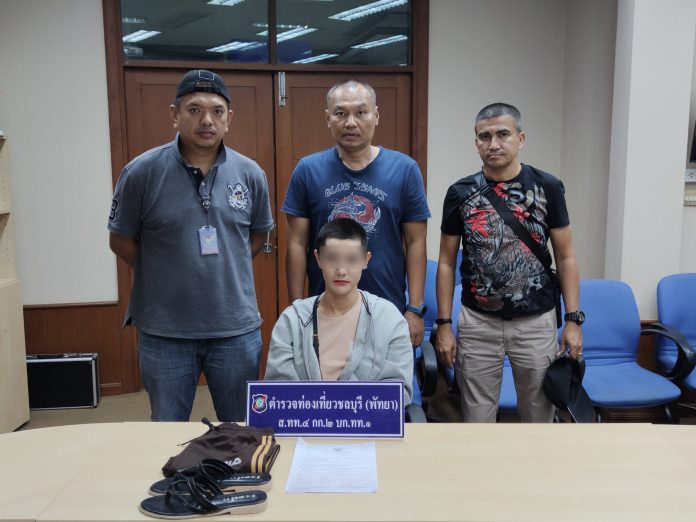 Pattaya-
A transgender thief has been arrested for allegedly stealing 28,000 baht from an Indian tourist in Pattaya late last month.
A group of Indian tourists led by 46 year old Mr. Vaghela Rakesh Kumar Manubhai reported to Lieutenant Siriwit Wongwanggrom at the Pattaya City Police Station at 4:30 AM, January 28, 2020.
Read more about the previous story HERE.
https://thepattayanews.com/2020/01/28/indian-tourist-claims-his-wallet-with-27000-baht-was-pickpocketed-by-a-transgender-suspect-on-pattaya-beach/
Yesterday, February 3, 2020, a team of the Pattaya Tourist Police led by Colonel Tamnurat Kongman has arrested 27 year old Mr. Boonyawin 'Fem' Mueansaiyan at Pattaya Beach Road.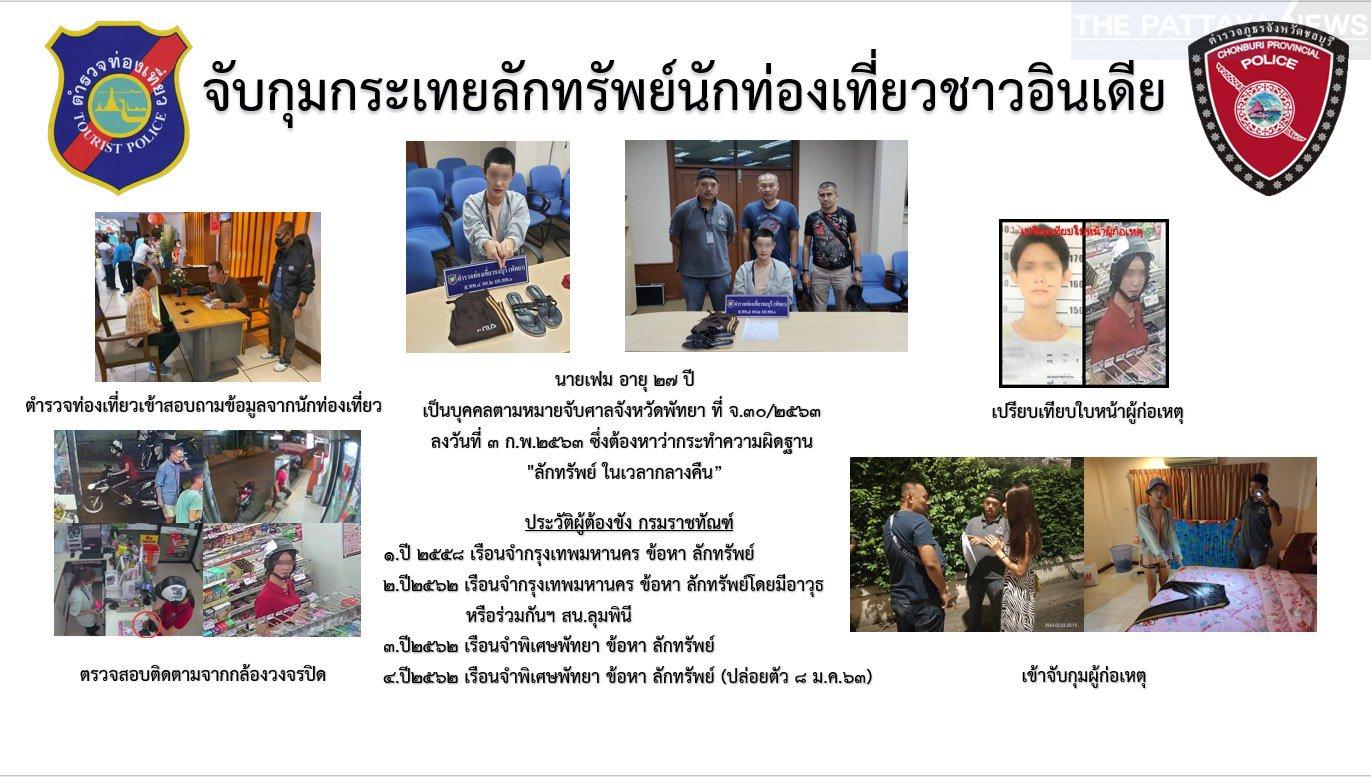 Mr Boonyawin has been charged with theft. However, he has refused the charge and claims he is innocent.
Police have found that Mr. Boonyawin has been arrested several times. He has been just released from a long prison sentence on January 8. The prior arrests were convictions for pickpocketing and theft.