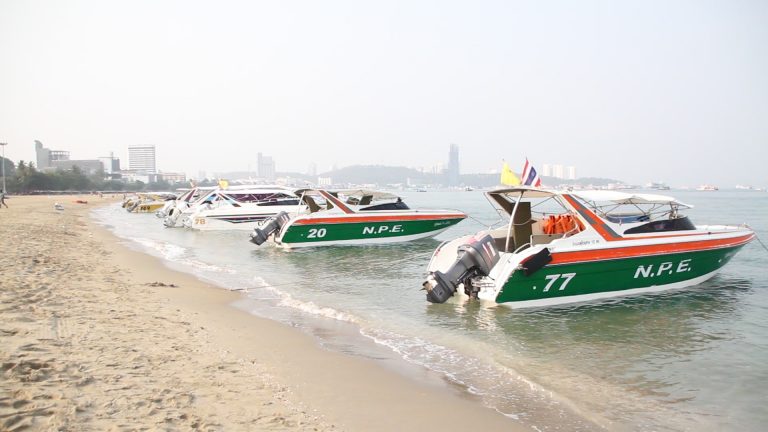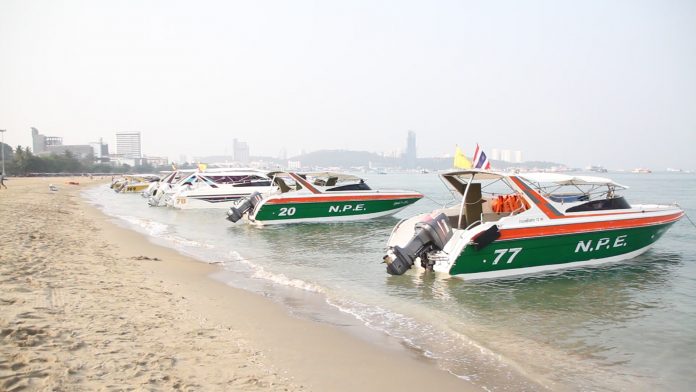 Pattaya –
Tour boat operators in Pattaya are facing a potential economic crisis after most independent Chinese tourists have canceled tours and China has banned group tours due to the outbreak of the novel Coronavirus.
The president of NPE Company, a major tour and speed boat provider in Pattaya, Mr. Nattaphong Manasom, told The Pattaya News today, "All Chinese agencies have canceled marine tours and activities since January 29, which are our main customers."
"There are no Chinese customers now. Some of our staff are unemployed and have been laid off but some of them are still being paid during this period to take care of the boats and machines." He added.
"However after three months if there are still no Chinese customers, all of our staff are facing unemployment. Only a very small number of foreign customers use our services." He finished.