Pattaya-
One person has died while two people have sustained injuries after a motorbike accident involving multiple vehicles near a road construction site in Pattaya this morning.
Lieutenant Aris Puangsawai of the Pattaya City Police was notified of the accident at 4:00AM on Pattaya Third Road near Mueang Pattaya Hospital.
Police and Emergency responders rushed to the scene to find a damaged "big bike", a high powered motorcycle and a scooter style motorbike.
Three injured people were found which are 22 year old Mr. Kway Ah, a Myanmar national who was the motorcycle driver.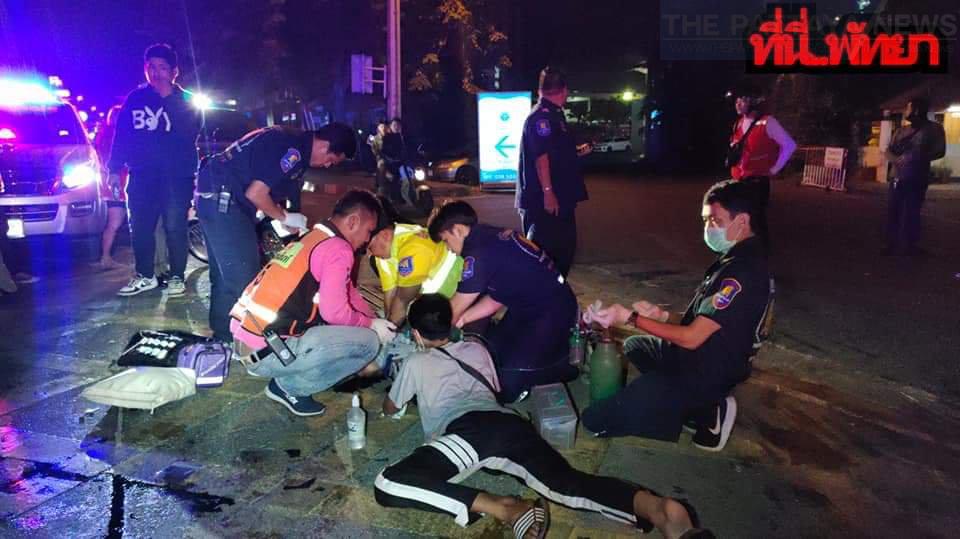 His passenger was Ms. Tang Min, a Chinese national who sustained serious injuries. The Chinese Embassy has been informed of the accident.
The motorbike driver, 16 year old Ms. Netdao Setwilai, had sustained serious injuries and was later pronounced dead at a local hospital.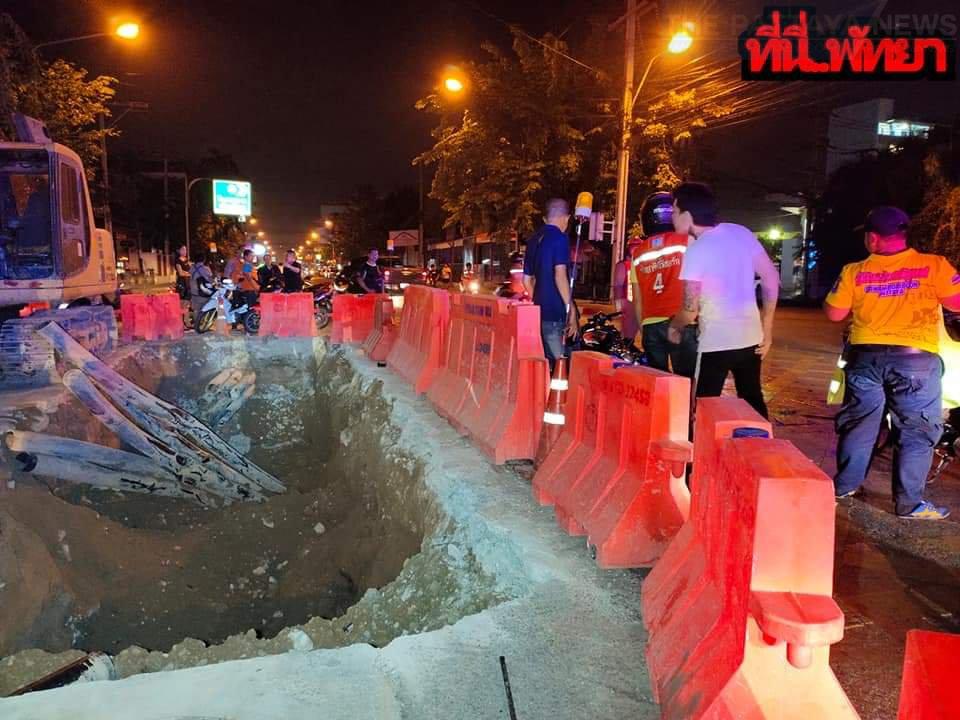 Witnesses told police that the big bike was driving with high speed before colliding with the motorbike.
However, Pattaya police are checking CCTV footage to find the cause of the accident for further legal action.
Photos: Pattaya Message, story the Pattaya News.