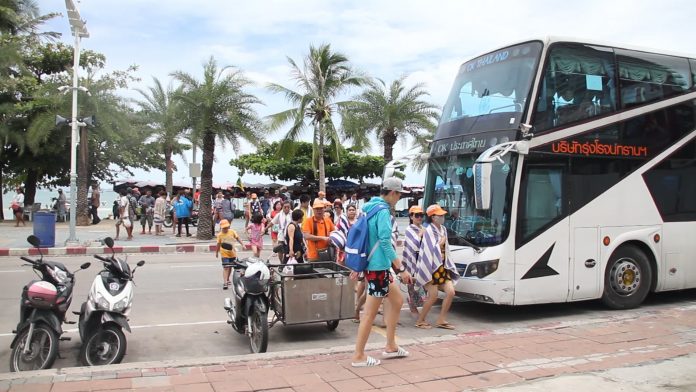 Pattaya-
The Thai government has stated that the last few Chinese tour groups in Pattaya and Thailand are scheduled to depart in the next several days, many this evening.
The Chinese tour groups still in the country arrived prior to the Chinese government banning outward bound tour groups on January 26 due to concerns of a potential spread of the novel Coronavirus ravaging the country.
In Pattaya, The Pattaya News has observed a few groups this morning still in the city, but the vast majority are nearly gone. Bali Hai Pier stood nearly empty last evening at sunset, a time when there are normally thousands of tourists and tour busses.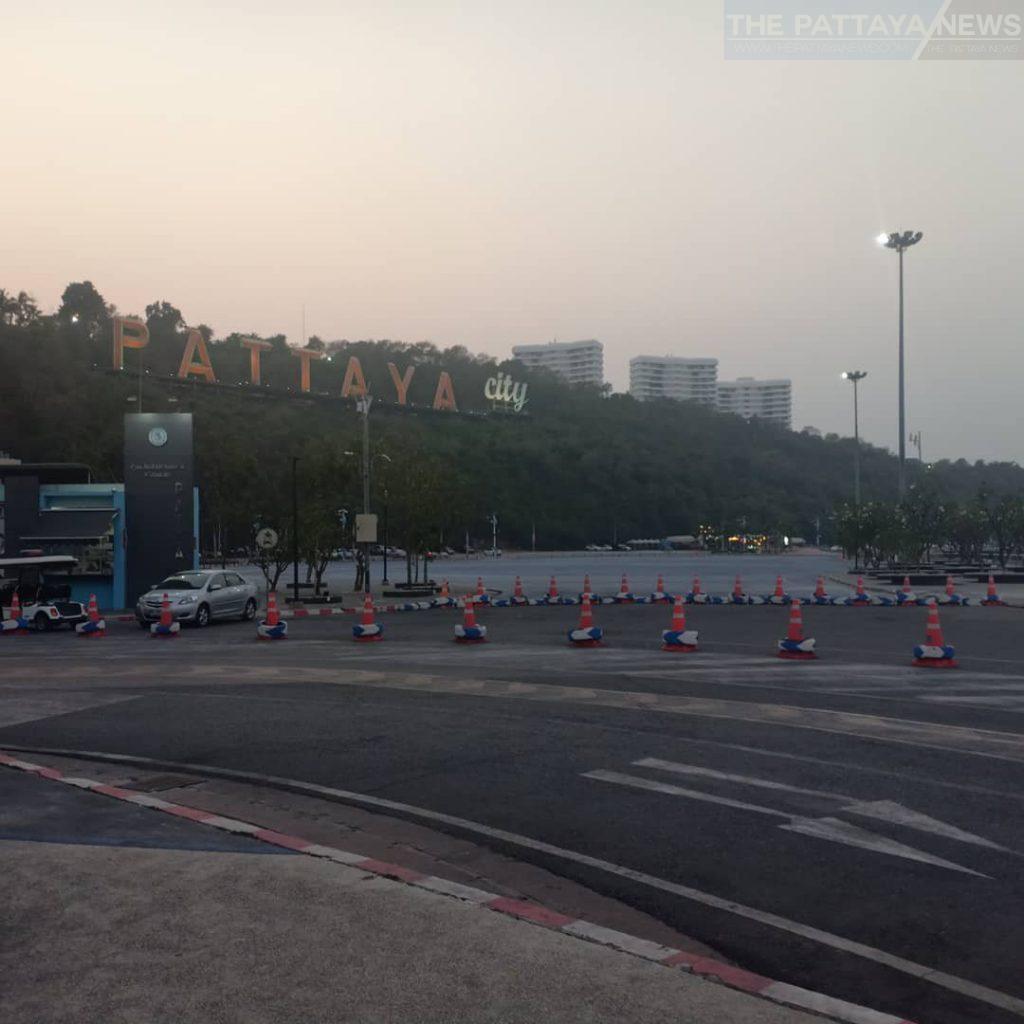 The health of all the members of the tour groups have been monitored by tour guides and travel officials during their stay.
Many businesses in the Pattaya area that rely on Chinese tourists, such as speed boat tours, seafood restaurants, tourist attractions like the Floating Market and Sanctuary of Truth, cabaret shows and more are changing direction during the ban to focus on attracting other tourists to the venues and offering specials and promotions.
Some businesseses, like the seafood restaurant boats in Pattaya Bay, are shutting for at least a month.
Individual tourists from China are still allowed to travel to Thailand, albeit under strict health checks and restrictions.