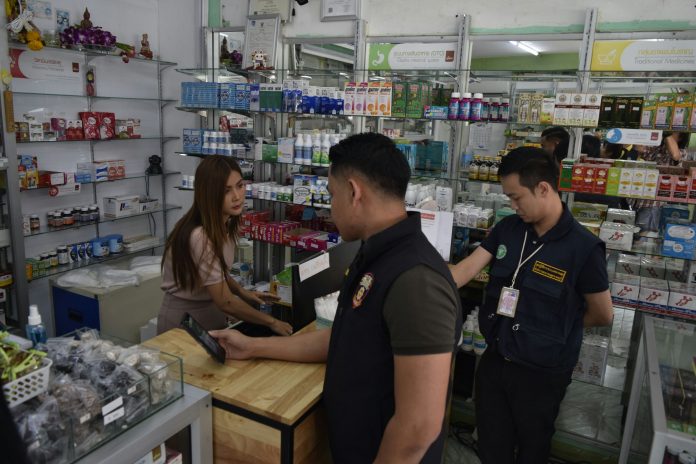 Pattaya –
Hundreds of bottles of cough syrup were seized today from Pattaya pharmacies during a pre-planned Police raid.
The raid was led by Colonel Dulayapat Taechaparayasin of the Region 2 Police at two drug stores in Bang Lamung.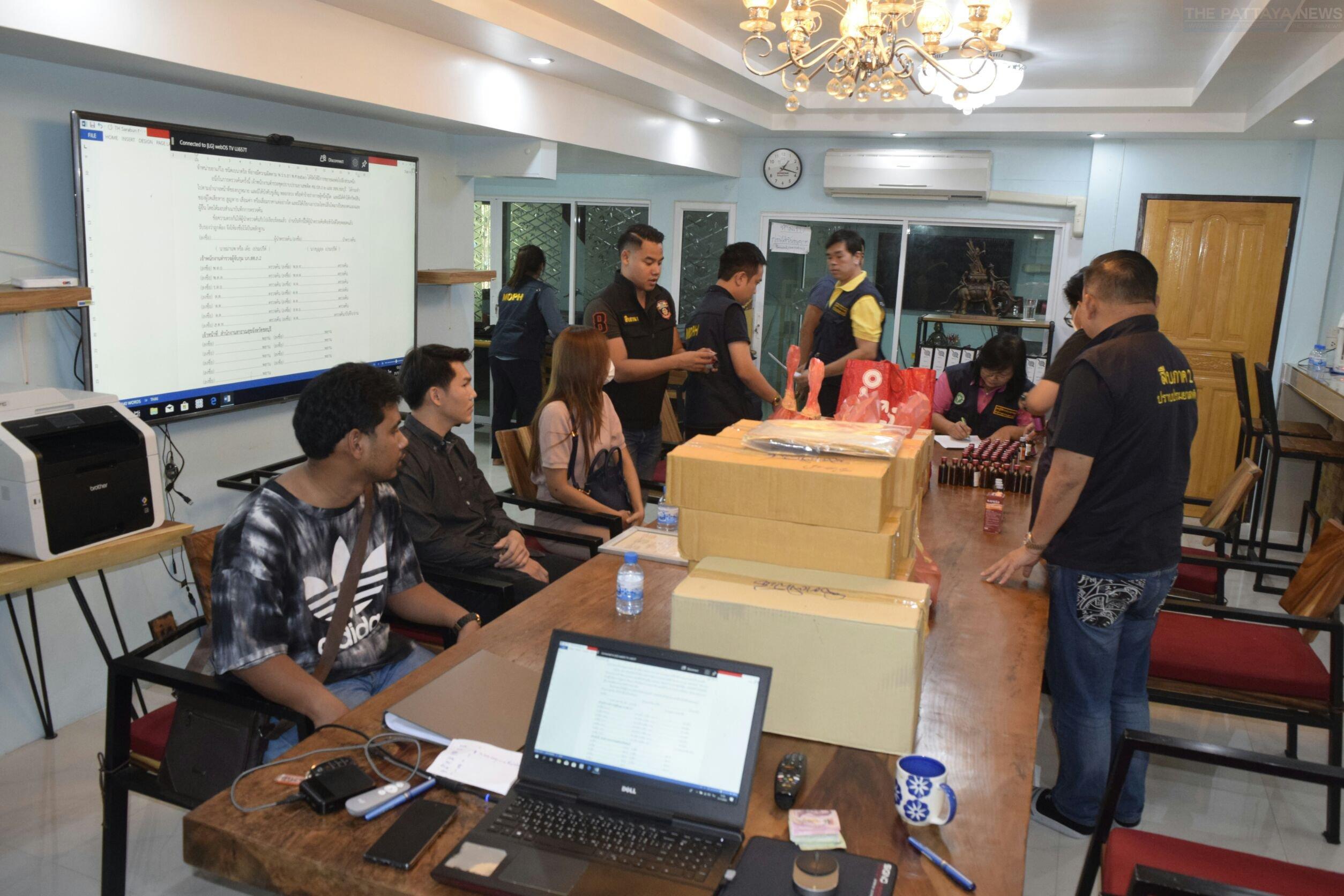 Police conducted a sting operation at the Siam Country drug store where they arrested 35 year old Ms. Chutikarn Chaiyachet who is a pharmacy assistant for selling cough syrup without a prescription.
The pharmacy owner, 31 year old pharmacist Nattakorn Niyompaisarnsuk, has also been arrested.
He is facing charges with not providing a licensed pharmacist for the pharmacy, not providing a proper prescription and illegally selling some medicine.
Police also raided Yindee pharmacy where they arrested 26 year old Mr. Jittipan Klaokaew.
Police seized from both pharmacies hundreds of bottles of cough syrup with Diphenhydramine.
Chutikarn and Jittipan are facing charges with selling medicine with no pharmacy license.
The Pattaya News noted that Diphenhydramine is legal to sell in pharmacies but it's illegal to use it to make a drug. Without a prescription and a licensed pharmacist, it is not supposed to be sold.
Cough syrup is being used among local teenagers to make a cocktail drug known locally as 4X100 ('See koon roy'), according to Pattaya Police. This is a mixture of cough syrup, alcohol and other items.