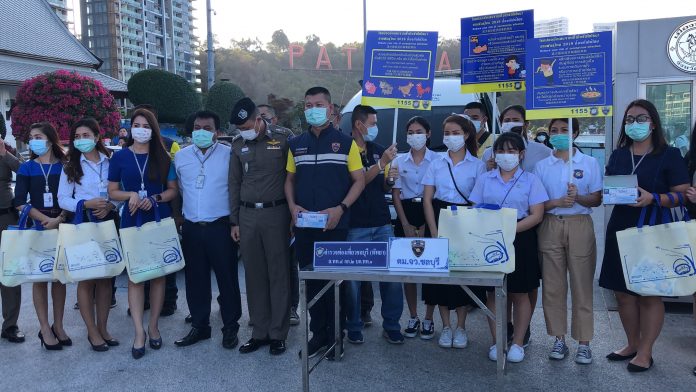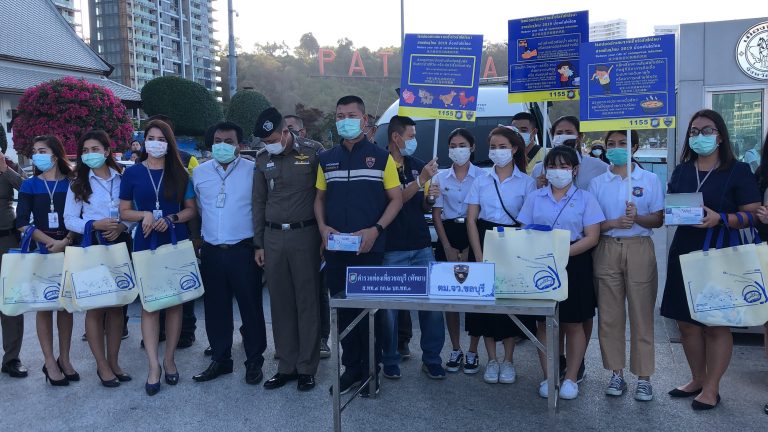 Pattaya –
City Officials handed out hundreds of free surgical face masks to Pattaya tourists this afternoon on Bali Hai Pier. No infections from the Chinese Coronavirus have been found in Pattaya, authorities confirmed despite false rumors on social media.
At the Bali Hai Pier, a team of police led by the Chonburi immigration Deputy officer Lieutenant Colonel Korn Somkanae handed out the complimentary surgical face masks to tourists.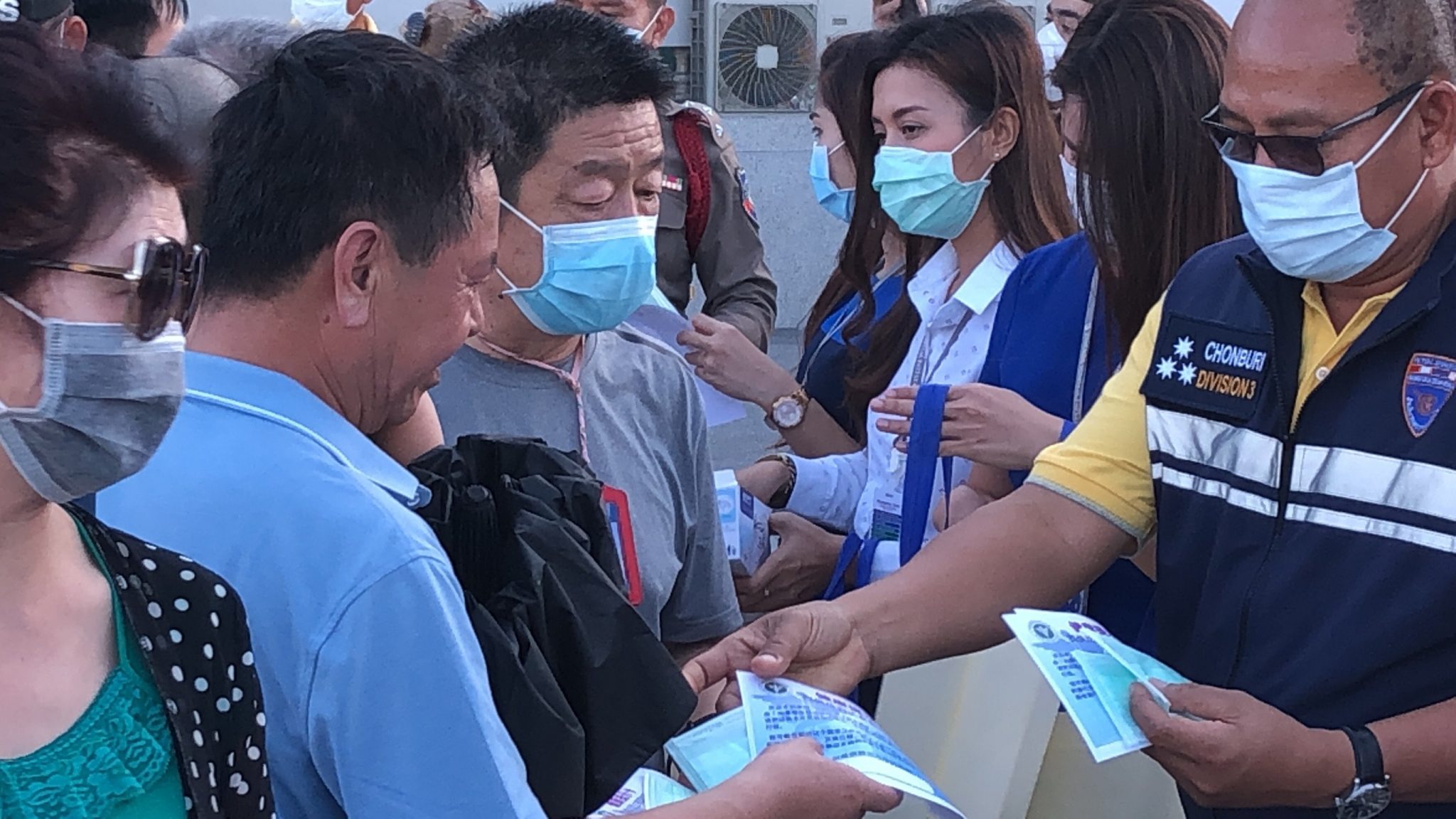 Tourists in Pattaya are being told to not panic but take precautions against the Chinese Coronavirus. Authorities stressed that no cases had come from the Pattaya area and no suspected cases are under observation.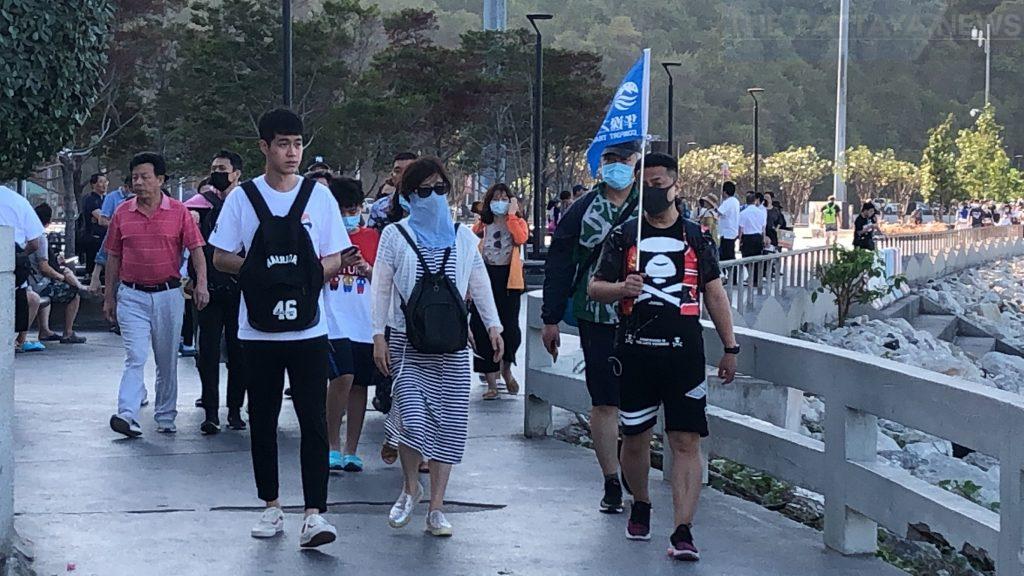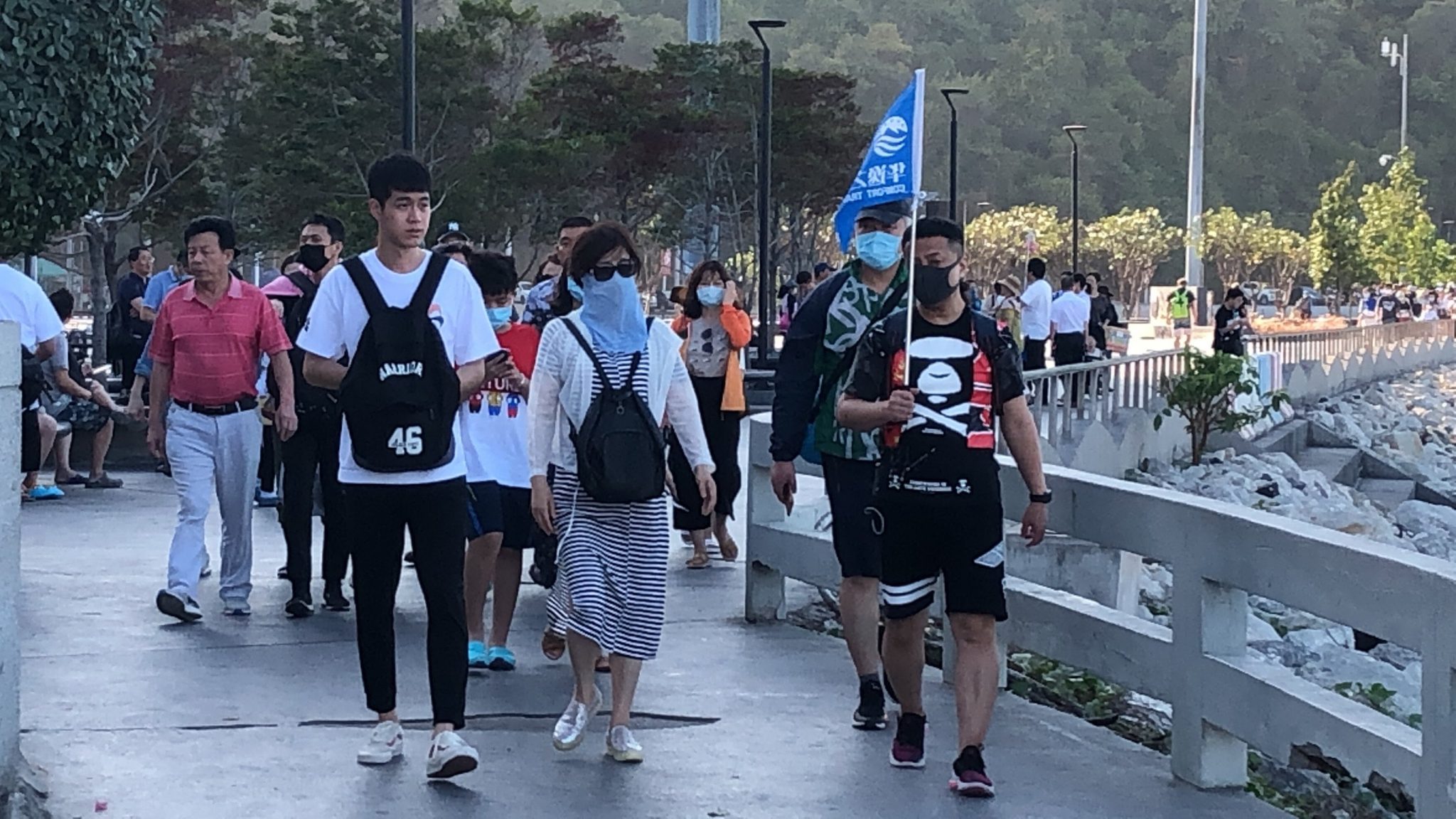 Lieutenant Colonel Korn has warned local tour guides to keep an eye for any Chinese tourists showing symptoms of the disease, however.
China has banned outward tour groups as of this morning, however, it will take likely several weeks for current tour groups to return home to the country. Individuals are still allowed to travel.
All airports in Thailand have taken additional precautions to scan for high temperatures from arriving tourists.