Pattaya –
An Iranian man died after falling from a closed building in Pattaya this morning.
Lieutenant Siriwit Wongwangrom of the Pattaya City Police was notified of the incident at 6:30AM at a building near Eakmongkon housing estate on Thepprasit Road in Pattaya.
Police, emergency responders and The Pattaya News arrived at the scene at the unopened building.
On the ground in front of the building rescue staff found the man who was later identified as a 55 year old Iranian man. His name was withheld by The Pattaya News pending contact of the Iranian embassy and relatives. His remains were taken to a local hospital.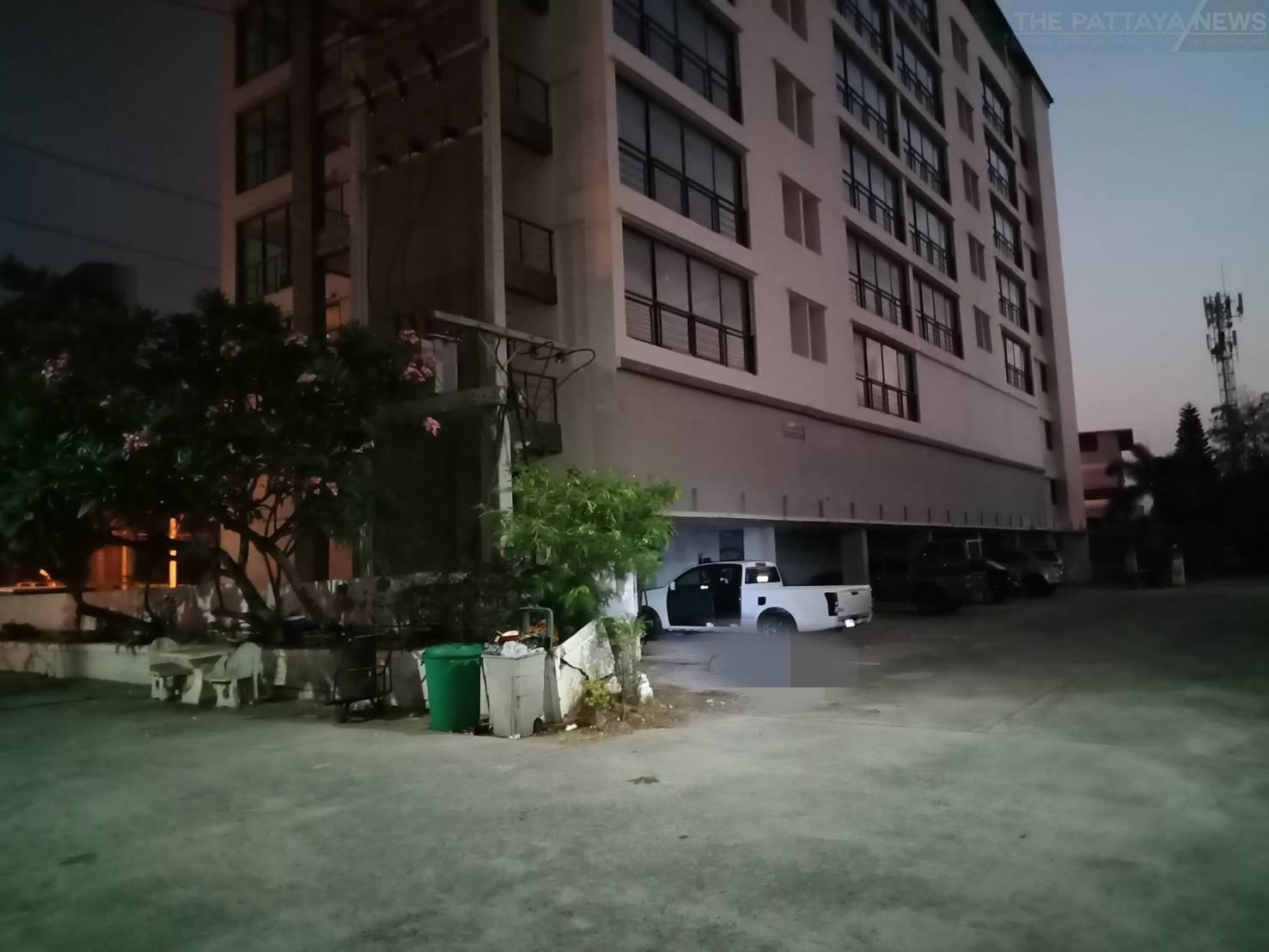 43 year old Mr. Anantachai Chaiwong who is a security guard nearby told The Pattaya News he heard something hit the ground. He later found out the man's body and called police. He also commented to the media that the building in question was closed and questioned why the tourist would be there.
Pattaya police are continuing their investigation to identify the exact set of circumstances surrounding the mysterious death. They are also investigating to determine if the man was in Pattaya with friends, family or relatives and what connections the man had.