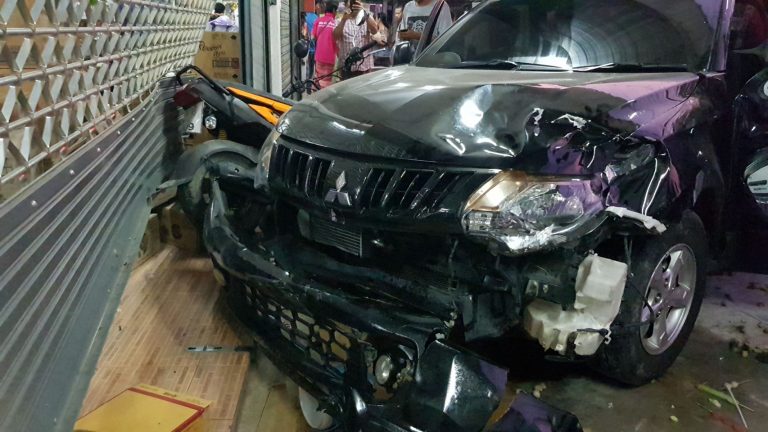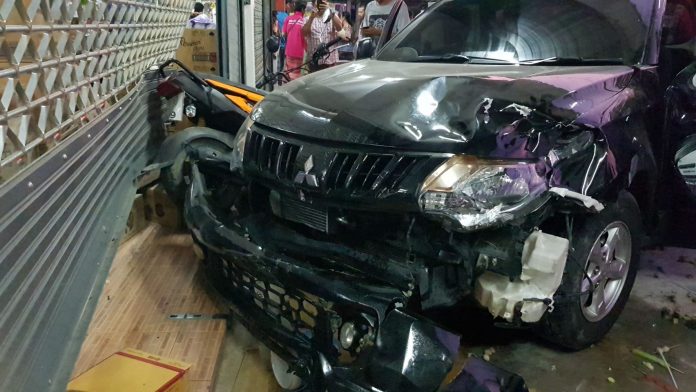 Pattaya –
One person died last evening while two people have been seriously injured after two suspected drug dealers fled from Pattaya Police and lost control of their vehicle, plowing into several bystanders and other vehicles at high speed.
See the video here:
Colonel Chitdaecha Songhong of the Nongprue Police was notified of the incident at 6:00PM yesterday evening, January 23, 2020 in North Pattaya.
Police, emergency responders and The Pattaya News arrived at the scene to find a damaged pickup truck that belonged to the suspects along with five other damaged vehicles in total.
66 year old Mr. Prasert Latkratum was found dead at the scene after having been struck by the pickup truck speeding out of control. Two people at the scene had been injured.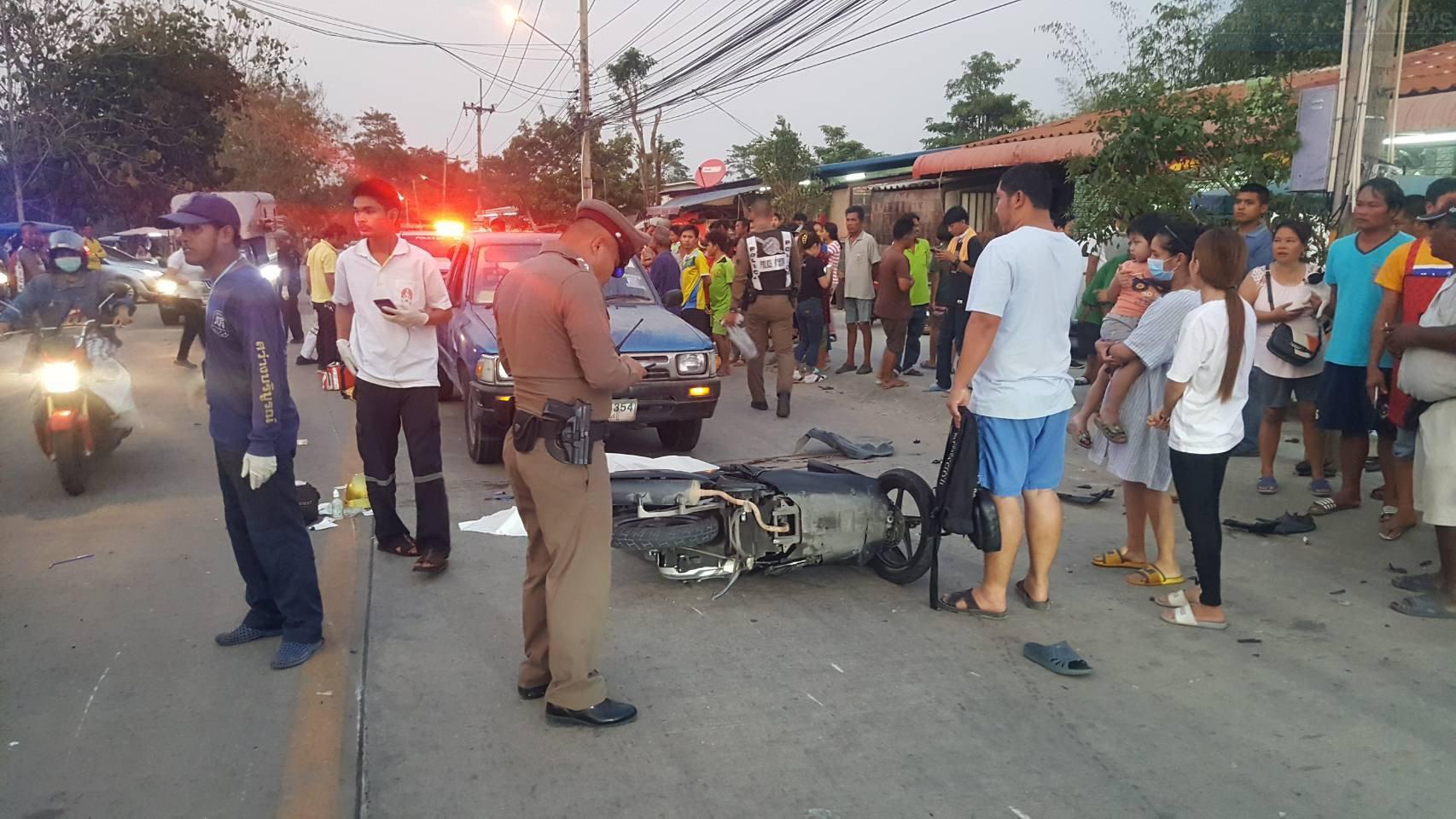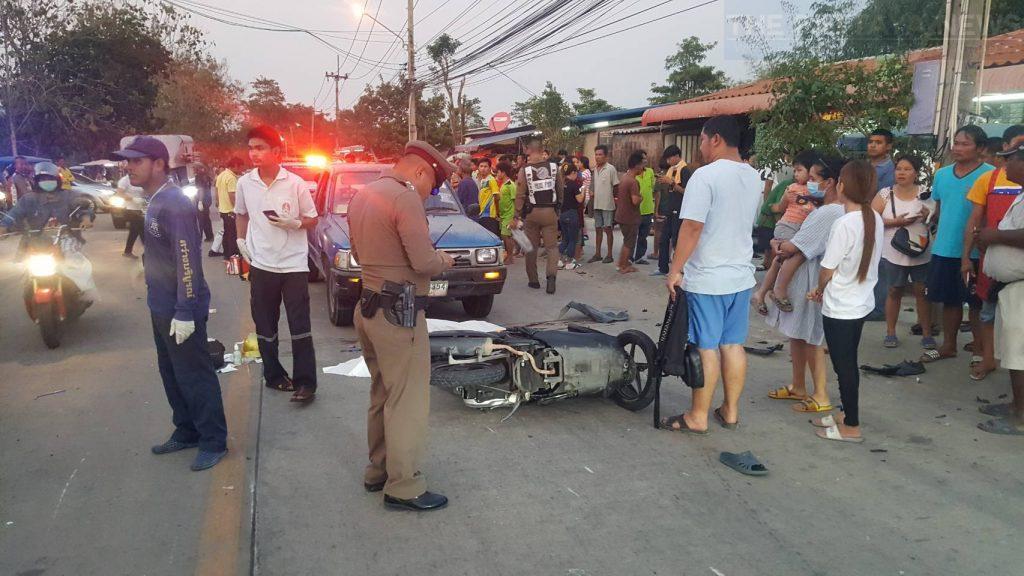 Police have arrested two suspects who are 40 year old Mr. Tanongsak 'Kwang' Himakun and 36 year old Mrs. Supattra 'Or' Promraksa. According to Pattaya Police the two are a couple.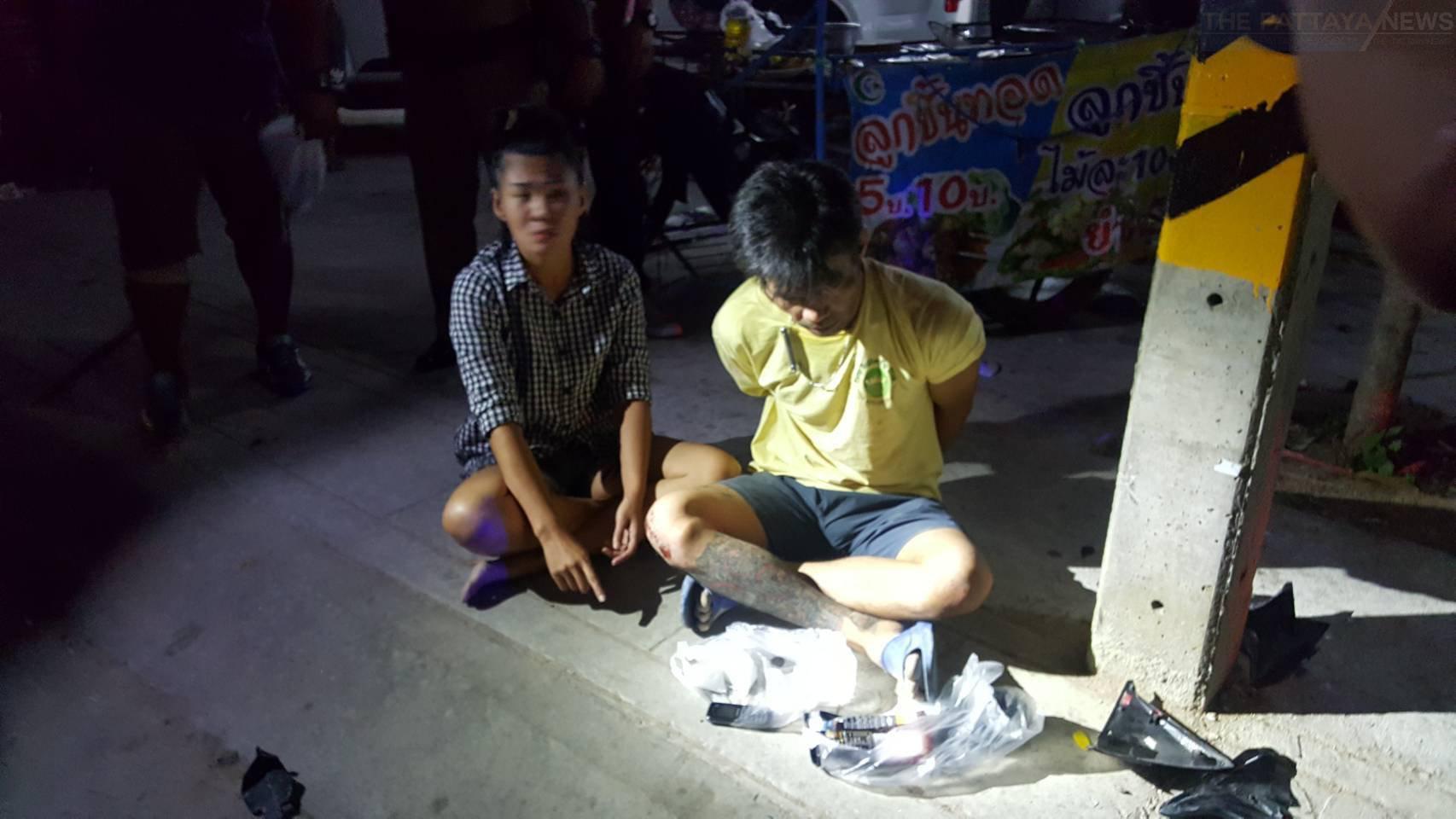 Police seized 300 grams of crystal methamphetamine valued at 500,000 baht from the pickup truck driven by the suspects.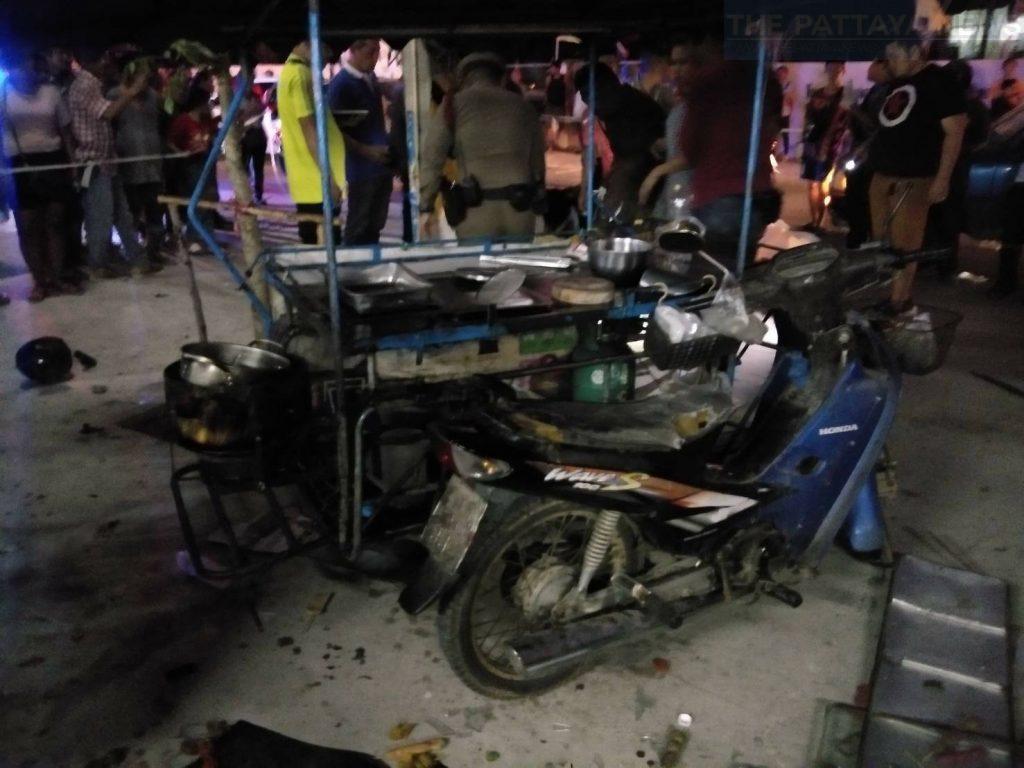 The arrest came after police received a tip-off that the suspects were selling drugs. They conducted an undercover sting operation to purchase crystal methamphetamine from the couple.
Police and the suspects arranged to meet at a designated meeting point yesterday afternoon in North Pattaya to conduct the undercover sting.
However, Tanongsak immediately became suspicious upon arrival at the meeting point of the undercover officers.
He drove off from the scene at high speed while being pursued by officers before his pickup truck lost control and crashed into several other vehicles and bystanders before crashing into a wall.
Both suspects were arrested and uninjured in the accident. They remain in police custody facing multiple charges.