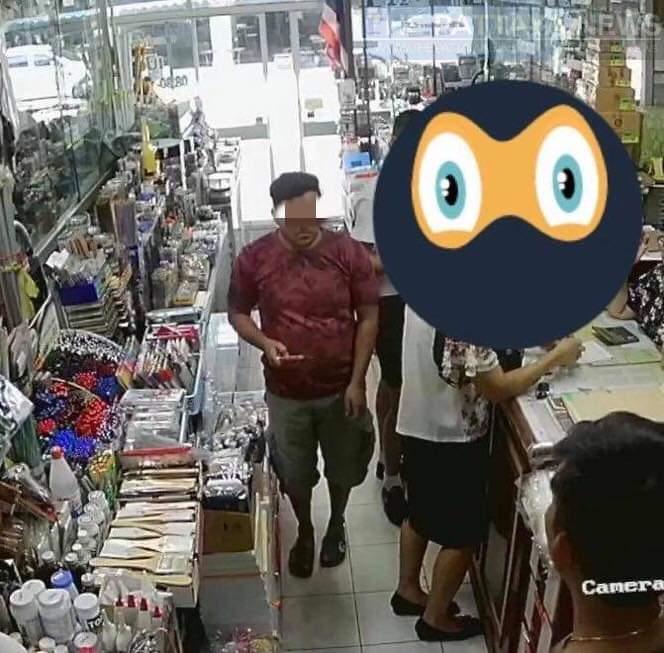 Phetchabun-
A foreign short change artist is being hunted by Thai Police after repeating a short change scam at several provinces and stores in Thailand. He is believed to be the same man who we reported on in early December here at The Pattaya News.
https://thepattayanews.com/2019/12/05/pattaya-shop-owner-warns-of-foreign-short-change-artist/
77kaoded reported that a man who matches the description of the man in Pattaya in December hit another shop in Phetchabun yesterday, January 14, 2020. He was described by cashier's at both shops as Indian, 35-40 years old and slightly overweight.
Phetchabun police told the Thai media they have several leads as to the man who has hit at least four provinces that have been reported at this time. They believe that additional unreported or unnoticed crimes have also taken place and that the foreigner may be a prolific thief.
His scam is to pay for a very small item with 1000 baht and then confuse the cashier into giving him extra change in return, usually walking away with upwards of an extra 1000 baht.
Police continue to hunt the foreigner. Short change artists are relatively common in some Western countries but rare in Thailand.