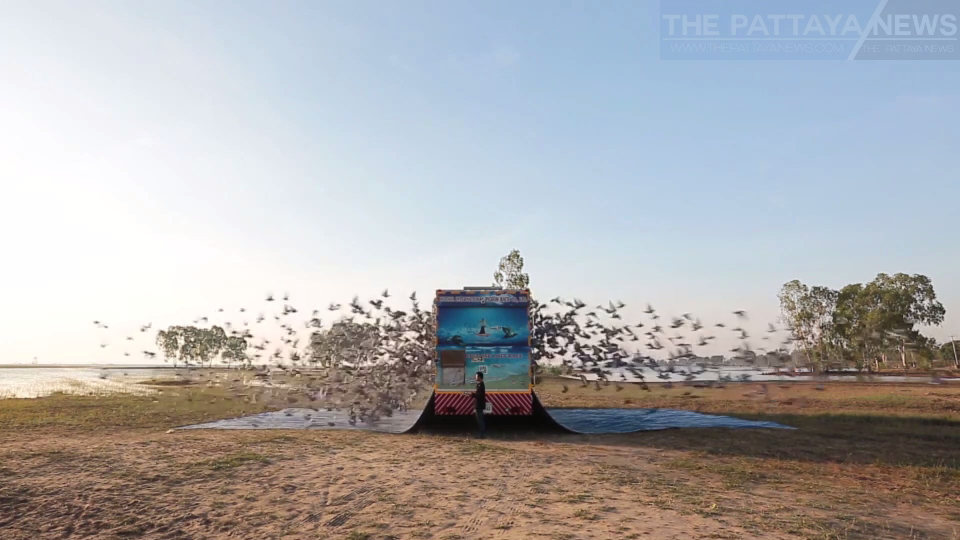 Pattaya –
Germany has won the International FCI Pigeon Race held in Pattaya yesterday afternoon.
The Federation Colombophile International – FCI – is the worldwide leading organization of pigeon racing.
Their main task is to make the pigeon racing sport popular and to take care of the interests of the participants of all countries.
There were a total of 1,941 pigeons joined in the competition this year in Pattaya racing along 530 kilometres from Ubon Ratchathani to Pattaya from 7:15AM to 3:08PM when the first winner, from Germany, arrived at the finish line. Over a thousand excited pigeon racing fans attended the event in Pattaya.
A pigeon from Germany owned by Mr. Hugen Muller won the race while the first runner up is a pigeon from Thailand. Mr. Muller won four million baht for the winning pigeon.
The runner-up took home 800,000 baht, Mr. Wiboon Kulthiwilat of Thailand.