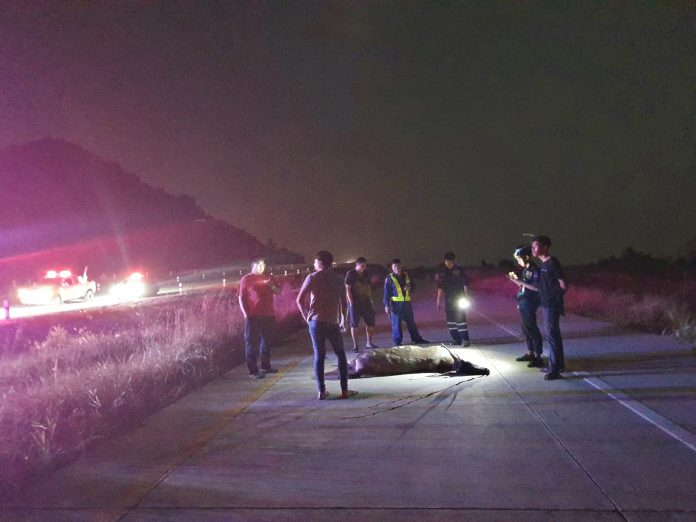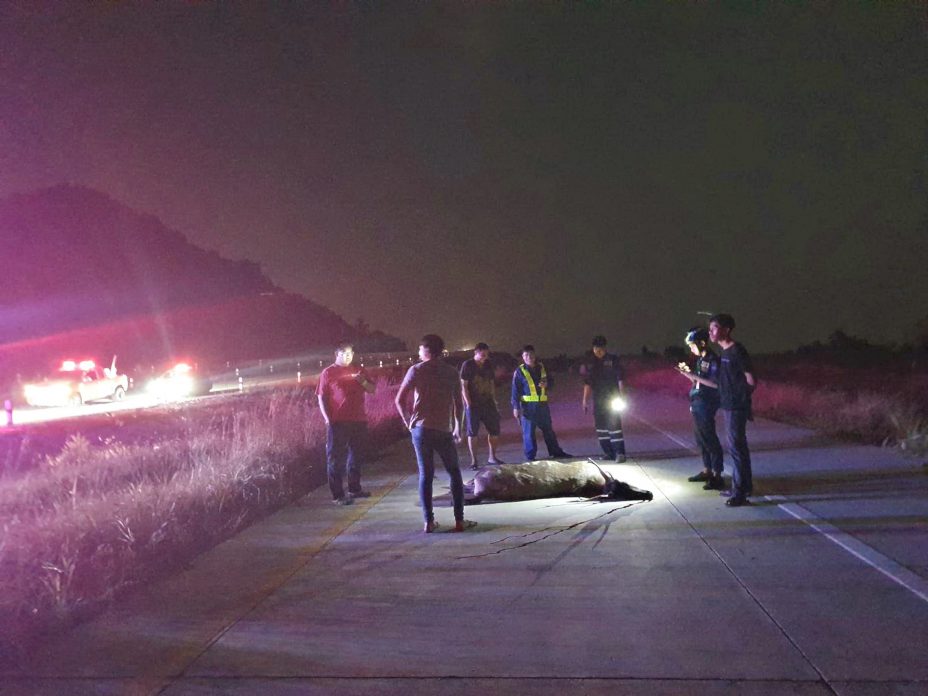 Sattahip –
A wild deer has died and a teenage Thai boy injured after colliding with a motorbike in Sattahip early this morning.
Captain Paiboon Laohachanawat of the Plutaluang Police was notified of the accident in the early morning on Road No 331 in Khao Bai Sri in Plutaluang.
Police, emergency responders and The Pattaya News arrived at the scene to find the motorbike driver 17 year old Mr. Tanakorn Youngphon who had sustained leg injuries. He was unable to walk and was taken to a local hospital. He was wearing a helmet.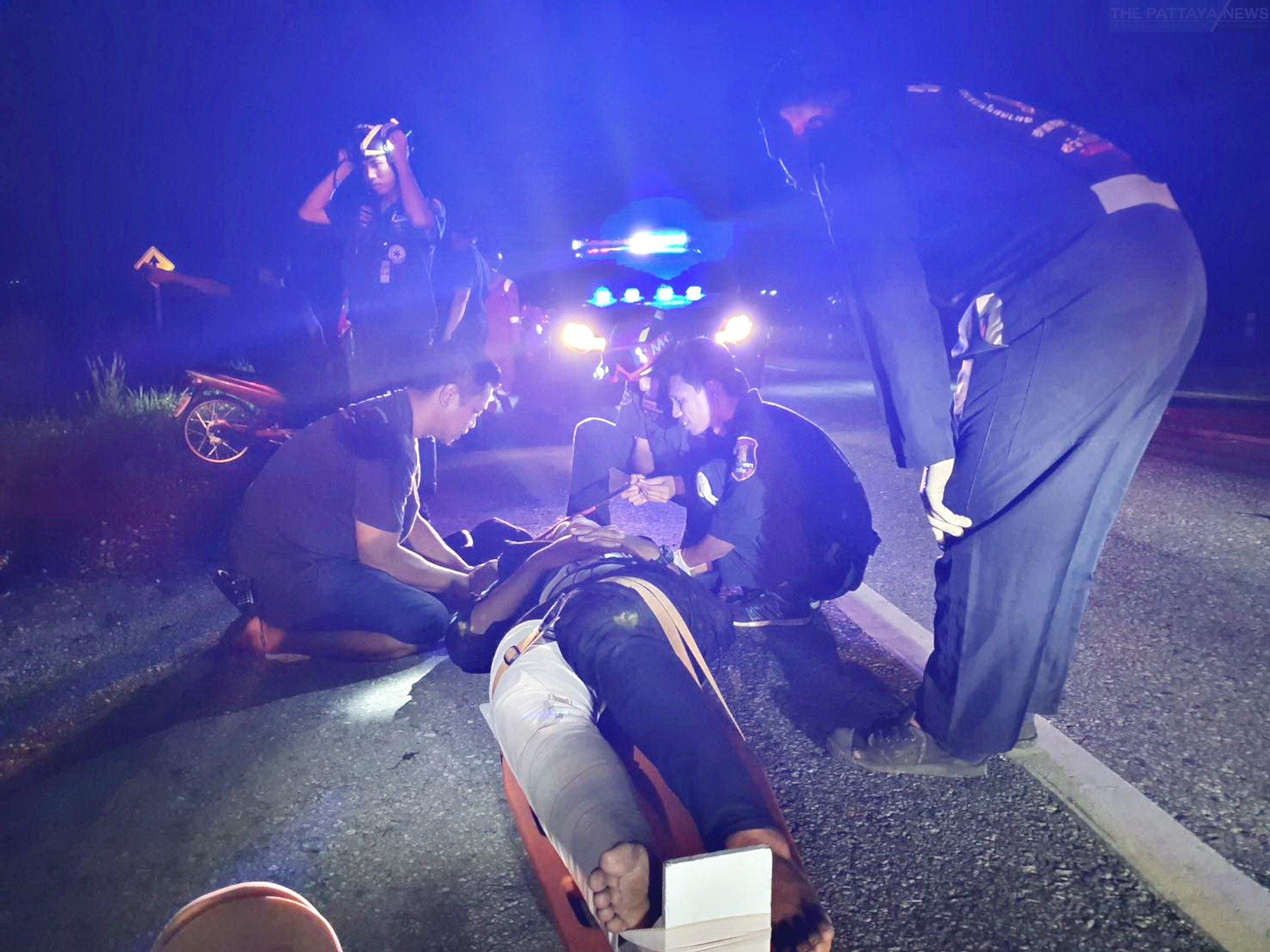 A large male deer was found dead on the road nearby.
Captain Paiboon told The Pattaya News "The deer had immediately ran into the road and the motorbike driver was unable to stop the collision."
Staffers at the Khao Chi On Non Hunting Area was contacted to take the dead deer. The hunting area, which has many wild deer, is not far from the scene of the accident. However, collisions between drivers and deer in the greater Pattaya area are very rare.
Photos and article by The Pattaya News team.