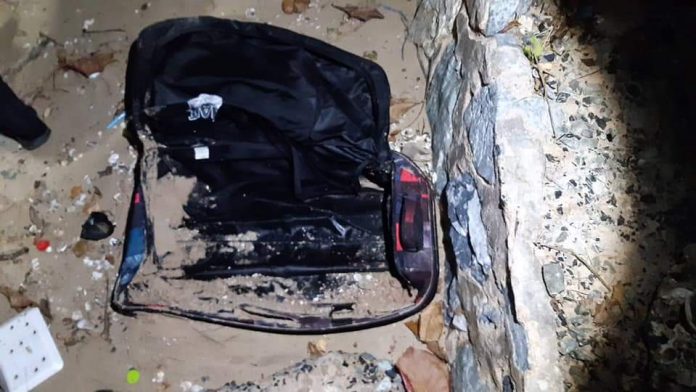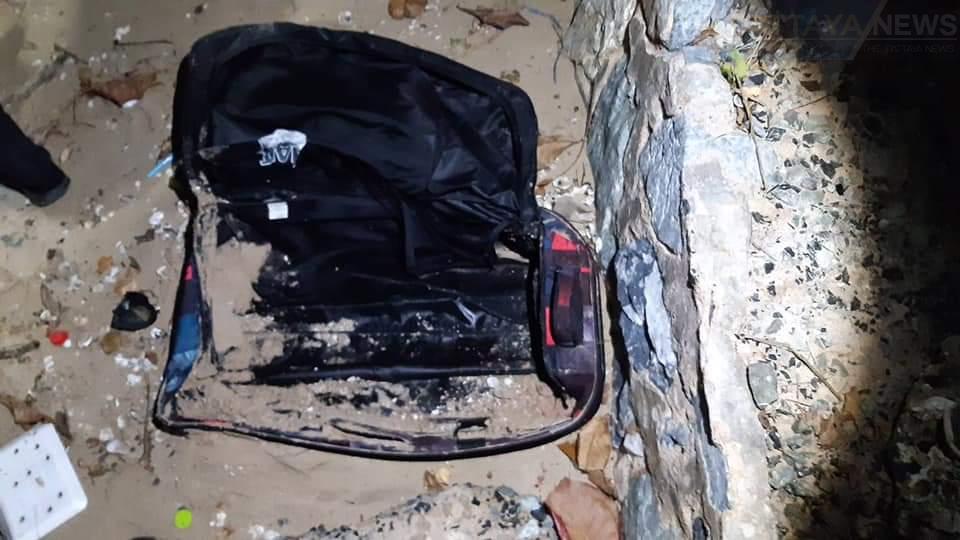 Police in Sri Racha on Thailand's eastern seaboard have said they are looking for a possible murder suspect and motive after a foreign woman was found murdered in a travel bag at Bang Phra beach this morning.
The victim was doubled up inside a black bag with red patterns. She was aged under 30 according to forensic investigators at the scene.
Her head was bound in yellow cloth tape, wrapped in a bin bag and secured with nylon rope. She also showed signs of being beaten.
She was wearing a khaki top, black shorts and white Onitsuka trainers on her feet.
Her feet and legs were bound with cable ties.
Chief Petty Officer First Class Udom, 45, found the bag by rocks while out walking on Friday and looked inside. He was shocked and thought it was a mannequin at first until he called a friend over and it was confirmed this was the corpse of a woman. This area is close to a Thai Navy base.
Pol Col. Anukarn Thammawijan of the Sri Racha police said this was clearly a sadistic and cold blooded murder.
Missing persons lists are being examined as they try to determine who the dead woman may be.