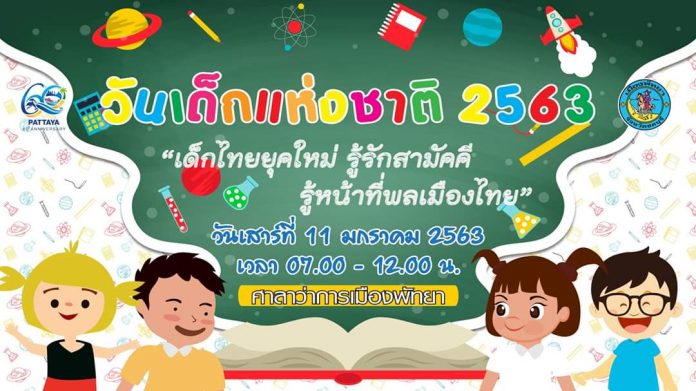 Pattaya –
Selected roads in Pattaya will close for Childrens Day this Saturday and events taking place around City Hall.
The activities will be held this Saturday near the Pattaya City Hall. Roads from the intersection on Third Road (North Pattaya) to the intersection on Pettrakun Road will be closed from 6AM to 2PM. Drivers are advised to avoid the general area around City Hall due to road closures.
Parking areas will be available at Tesco Lotus and Terminal 21 Pattaya with free Transportation to City Hall.
The activities will start at 7:00AM. More than 2,600 gifts and 5,000 footballs from King Power will be provided for children. Numerous games and events are scheduled in and around City Hall.
Like other countries, Thailand observes National Children's Day (Thai: วันเด็กแห่งชาติ), celebrated here on the second Saturday of January every year. It is known as "Wan Dek" in Thai. This day is celebrated with fun activities for children and introduces them to their significant role towards the development of the country.