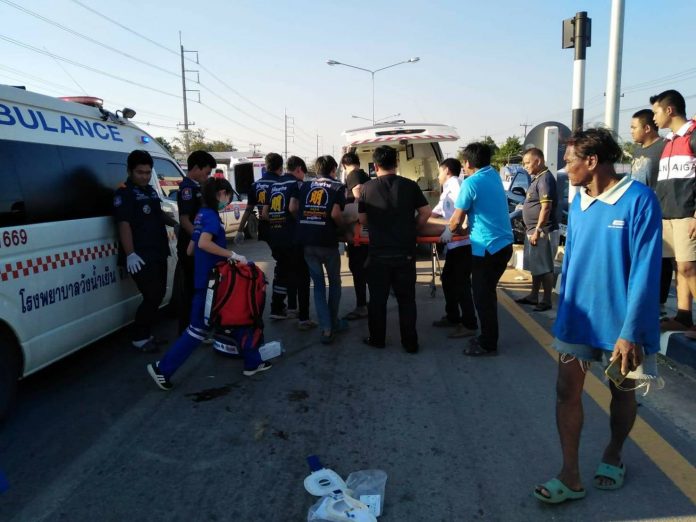 Thai media has reported that a 71 year old British man on a motorcycle died after a collision with a car at a U-turn in Sa Kaeo province on Monday.
The man was named as David Denis who lived nearby with his Thai family. He was married and had younger children. Wang Nam Yen police and foundation rescue staff called to the scene on Route 317 (Sa Kaeo to Chanthaburi Road) found a Toyota Vios smashed into signage.
Some ways away was a white Honda motorcycle on its side. There were bloodstains on the road. 77kaoded said that the victim was making a U-turn when he was clipped by another vehicle.
CPR was given at the scene and the man was taken to hospital but died thereafter. An autopsy has been ordered and the British Embassy has been informed.
An investigation is underway. The accident happened at the Wat Wang Daeng U-turn.
A funeral is expected to be held locally. Source: 77kaoded