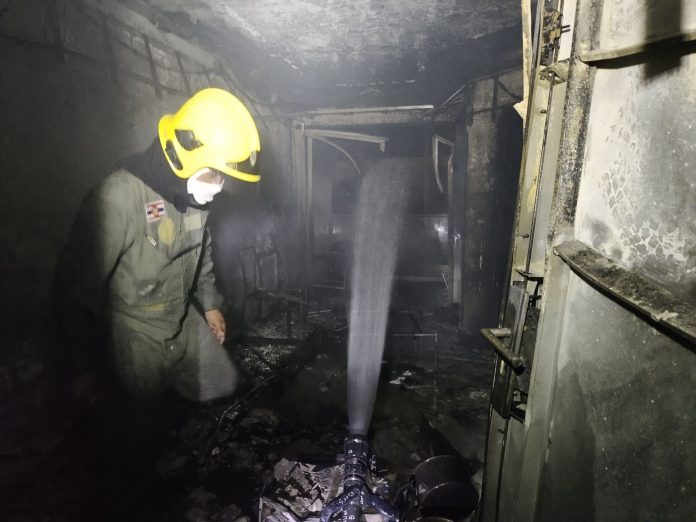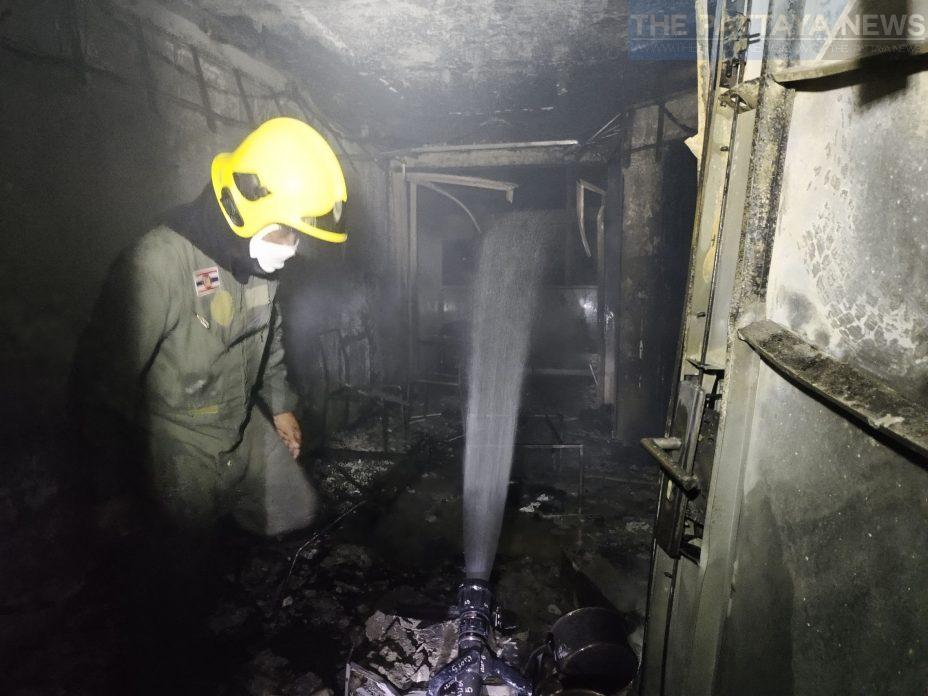 Jomtien-
An early morning fire broke out in a room at the Laguna Beach condominium building in Jomtien this morning requiring the evacuation and rescue of more than one hundred tourists.
At 5:00 AM this morning, January 5, 2020, a fire broke out in a condominium located on the seventh floor of the Laguna Beach condo located in Jomtien. More than one hundred tourists fled and were evacuated from the building as alarms blared from the hallways and premises.
Firefighters, Pattaya Police, The Pattaya News and rescue workers from the Sawang Boriboon Foundation arrived quickly to assist the situation. The Pattaya Public Disaster Relief Unit coordinated the rescue efforts.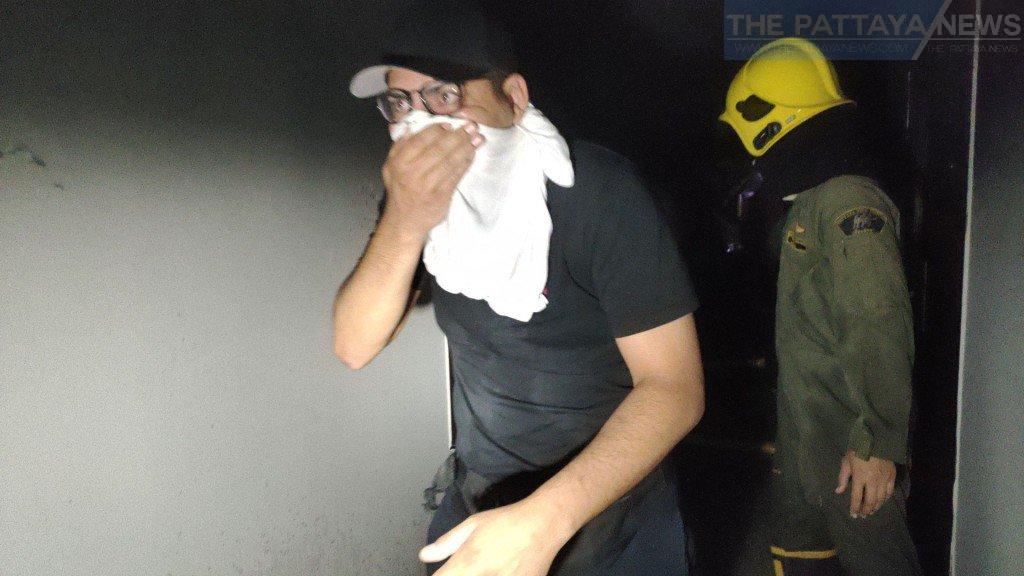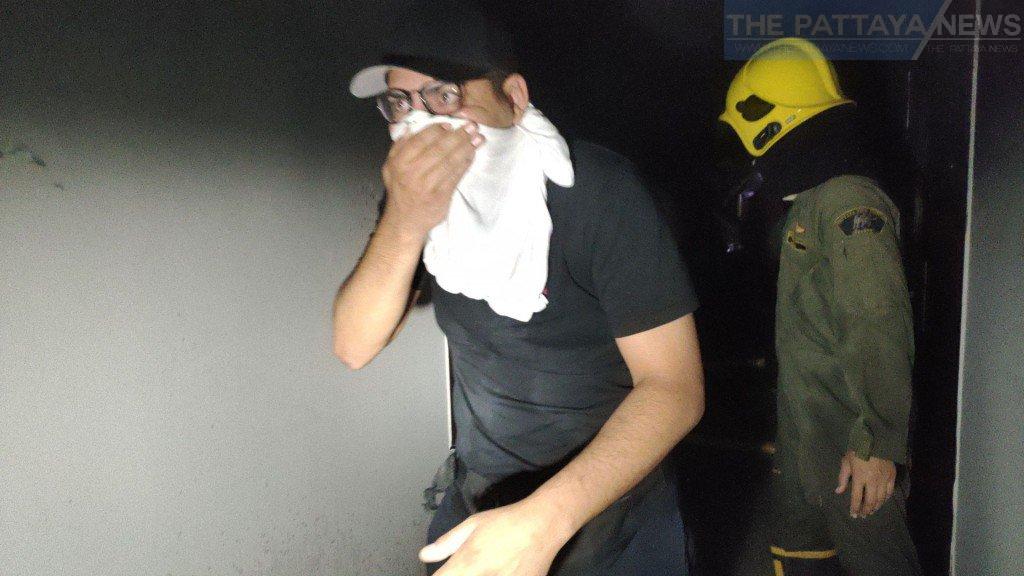 The blaze completely destroyed a room located on the seventh floor of the building. At this time, the cause of the fire has not been determined. There are no reports of injuries from the incident although some residents required medical treatment for smoke inhalation.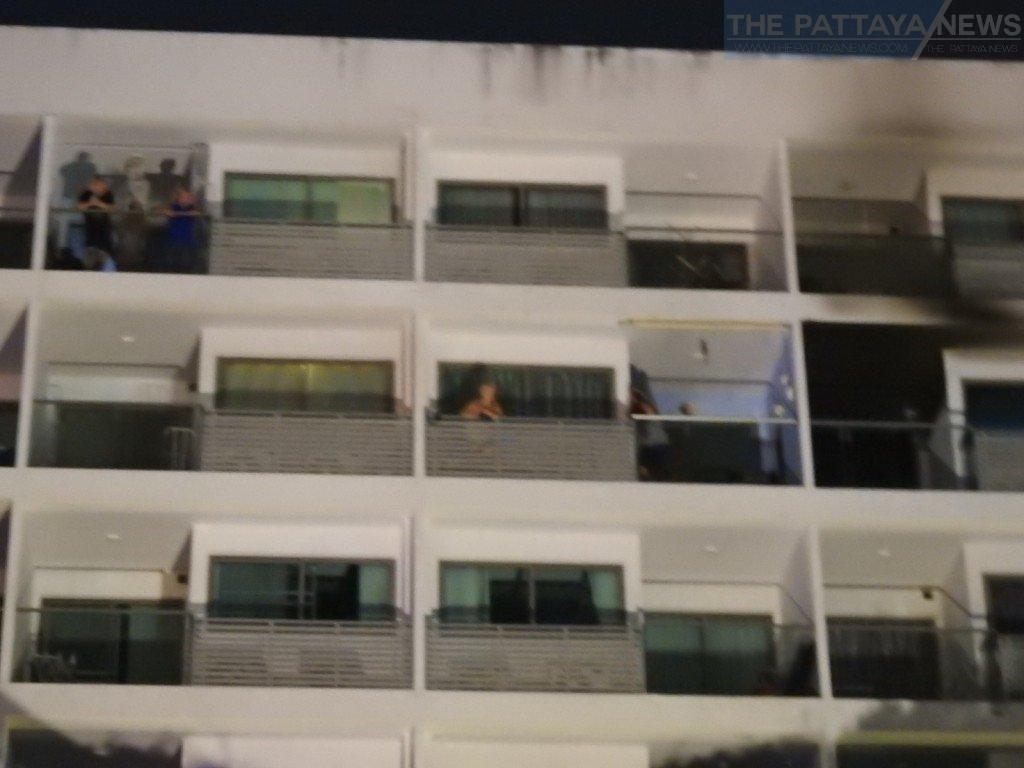 Many tourists had to be assisted by firefighters and rescue workers from the building. Trapped residents could be seen on balconies waving for help captured in photos and early morning video.
Firefighters stated that many residents became complacent when the alarms went off in the building and did not immediately vacate the condominium. Some of the residents believed it was a drill or an accident and not a serious situation. As smoke filled the hallways of the condo many became trapped in their rooms, especially on the seventh floor.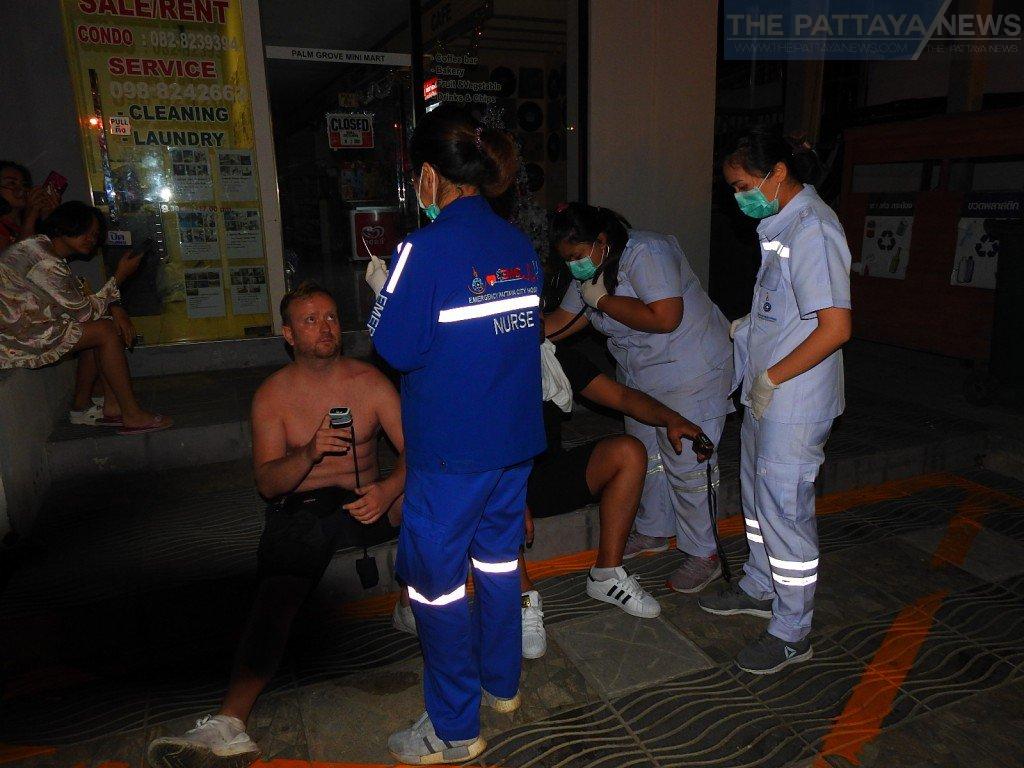 Luckily, all trapped residents were rescued without incident by rescue workers and the Pattaya Public Disaster Relief Unit. There appeared to be no residents in the room where the fire broke out and firefighters were able to extinguish the fire fairly quickly after reaching the condominium in question.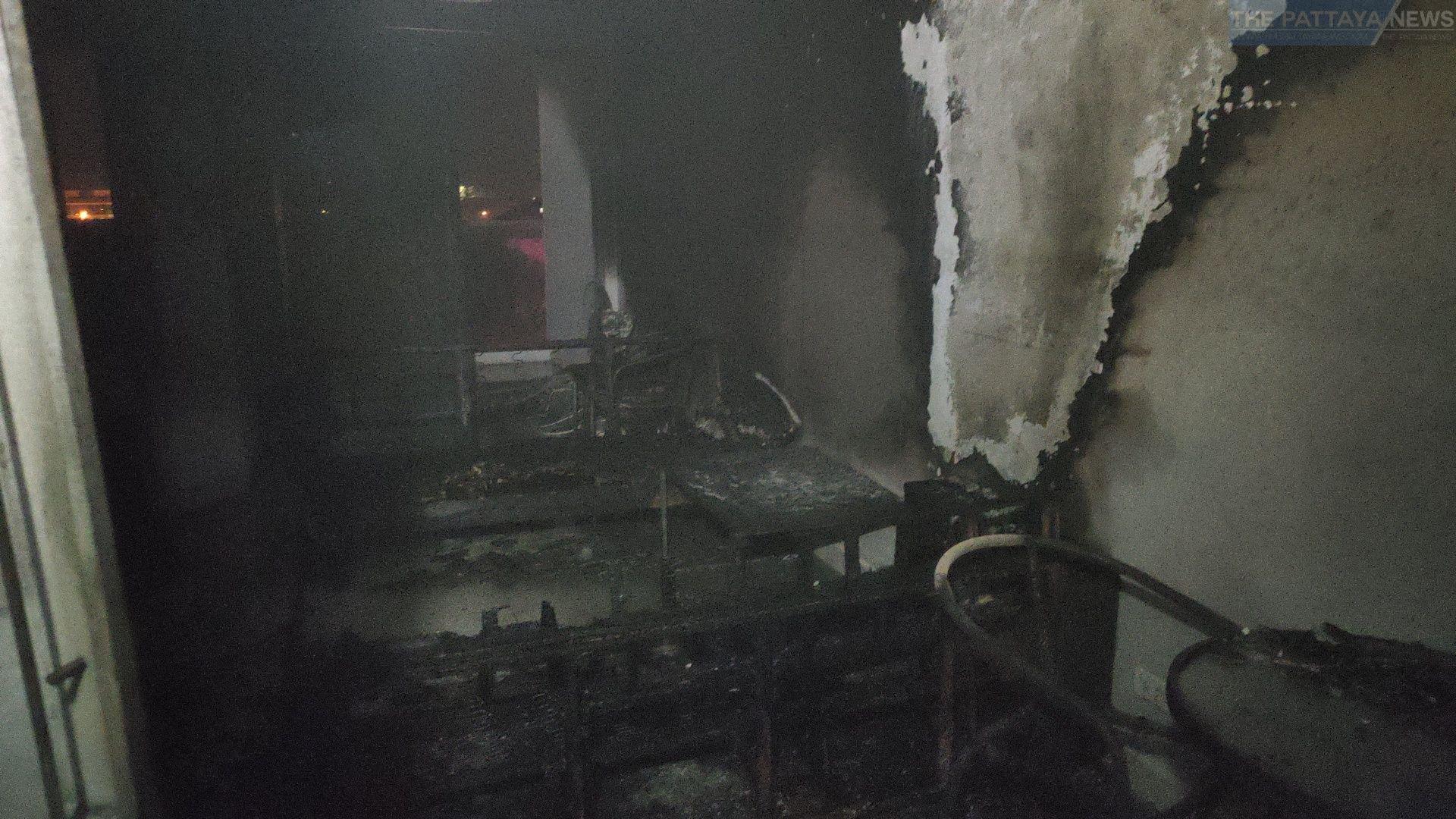 Fire investigators are reviewing the damaged condominium this morning to determine the cause of the fire and assess damages. We will have more information on this incident here at The Pattaya News as it comes in today.
Photos and article by The Pattaya News team.