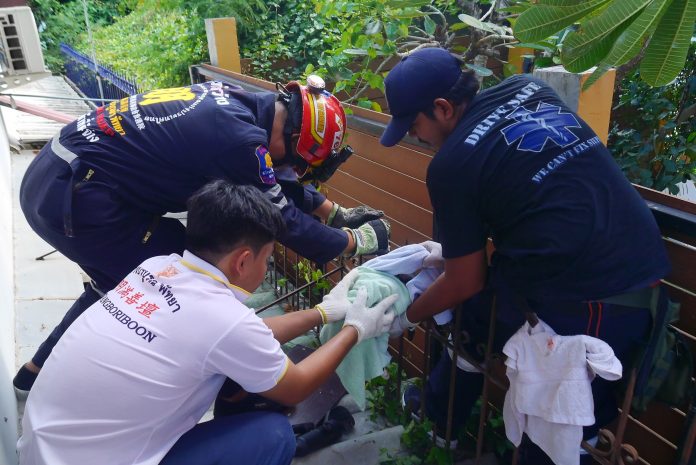 Pattaya
A young black and white female cat was rescued by Sawang Boriboon rescue teams this morning after getting impaled on a fence after missing a jump at a house in Threpprasit Village in Pattaya.
Mr. Thawatchai Supasirikul, 66, called rescue services after he heard the cat crying and making noise looking for help behind his home. Sawang Boriboon Rescue services with the assistance of a local veterinarian responded to the cat which was impaled on the fence completely through her side.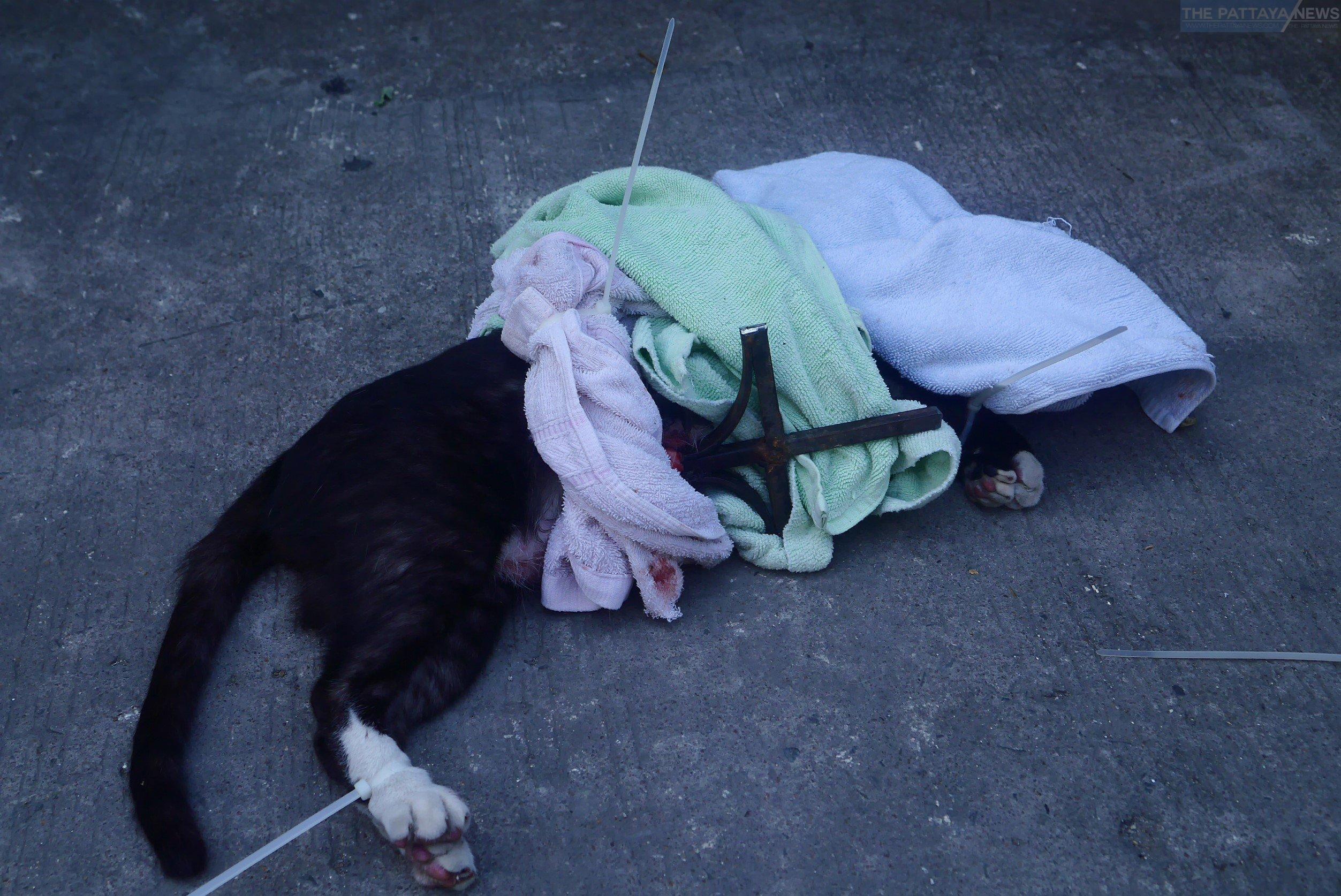 The veterinarian staff estimated the cat to be about 3 to 4 years old. It took substantial time to free the feline from the fence due to the severity of the injury and tight space to work with.
The cat was taken to a local veterinarian hospital after the rescue and is expected to survive the tragic incident and recover.
Mr. Thawatchai was very thankful for the rescue workers saving the cat who he said was a regular visitor in the local neighborhood.