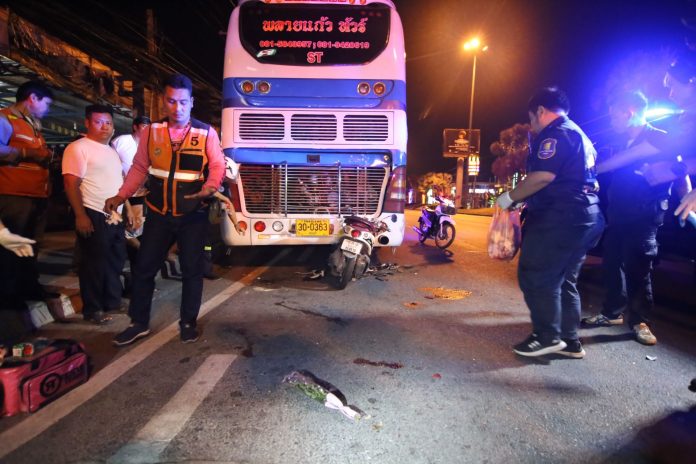 BANGKOK (NNT) – Courts processed 9,179 traffic cases during the seven dangerous days of the New Year holidays, with drunk driving the most common instance where both adults and youths were involved.
The Court of Justice Spokesman, Suriyan Hongwilai revealed today that 9,179 cases were filed for the violation of the traffic law at criminal courts, provincial courts, and district courts during the seven days of danger period, over the New Year holiday 2019. The court has already passed sentences in 9,293 cases. The number of completed cases exceeds those filed as the courts also delivered sentences on earlier cases as well.
Charges filed in Bangkok reached 375 cases, followed by Nakhon Ratchasima with 368 cases, Roi Et 348 cases, and Sakhon Nakhon 295 cases. The greatest number of violations were for drunk driving at 8,744 cases, driving without holding a valid driver's license 1,354 cases, and reckless driving numbering 11 cases. Some individuals may have several charges filed against them.
Of the 61 traffic violation cases filed at the youth and family courts, 46 were for drunk driving, five for drug abuse, and one for reckless driving. These cases involve 61 accused, with 59 male and two female suspects. The charges against, and arrests of all 61 suspects, are proven to be legitimate.