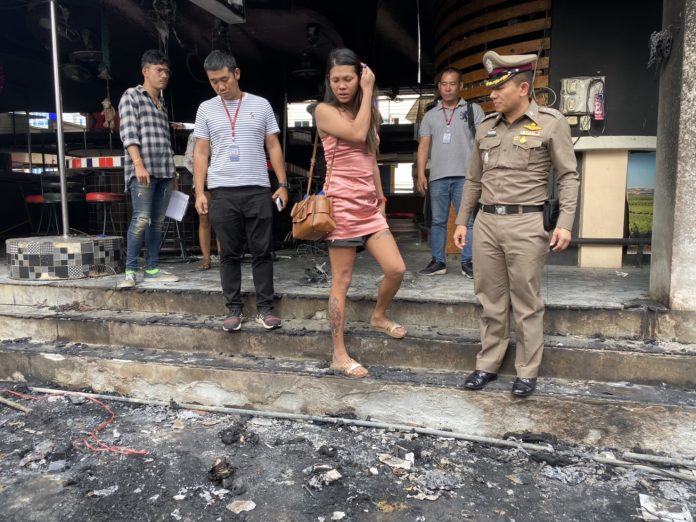 Pattaya –
Pattaya Police spoke to the Pattaya News this evening and confirmed that CCTV footage shows when a fire broke out this morning in the Soi Buakhao area that destroyed nine parked motorbikes and damaged a nearby beer bar.
Read more about the previous story HERE:
https://thepattayanews.com/2020/01/02/fire-destroys-nine-parked-motorbikes-in-soi-buakhao-video/
The Pattaya City Police Chief Colonel Khemmarin Pitsamai revealed to The Pattaya News that the fire had started from a parked green motorbike.
A transgender person, 30 year old Taweesak Saithong, had allegedly parked the green motorbike in front of the beer bar and noticed it was having mechanical problems. They had allegedly tried to restart the engine but failed and the motorbike was already showing signs of burning and smoking.
According to Police Colonel Khemmarin, Taweesak left the motorbike there before the fire started in earnest and caught a nearby motorbike taxi without calling for help.
Taweesak was taken into custody and brought to the Pattaya police station for further potential legal action and to address damages made to the beer bar and other motorbikes.