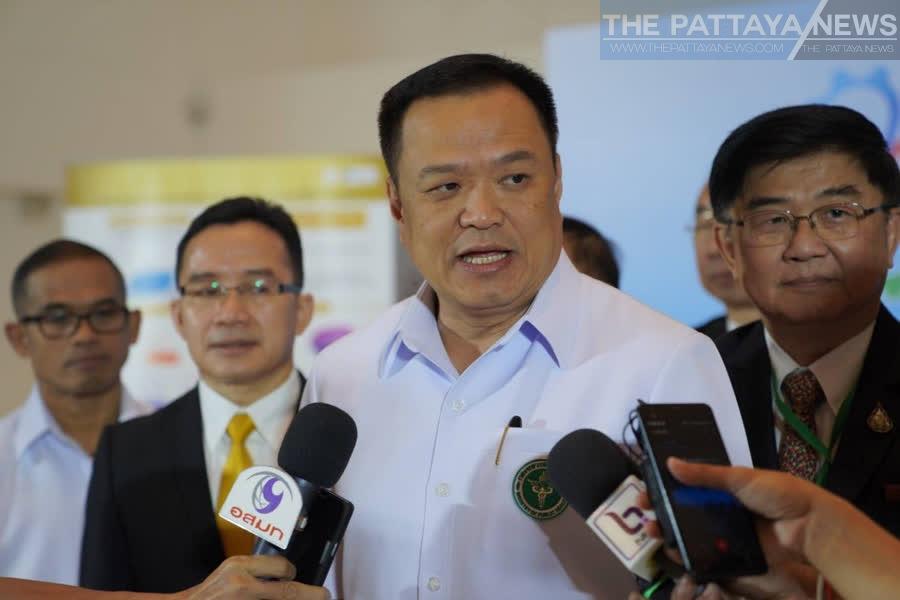 BANGKOK (NNT) – The Ministry of Public Health has released initial findings on medical cannabis administration to patients, and related clinical research, which show positive effects among young patients with epilepsy, and patients with end-stage cancer
The Deputy Prime Minister and Minister of Public Health has revealed initial outcomes from medical cannabis trials with patients, saying that the CBD extract from cannabis is proving to help mitigate seizure among young patients with epilepsy, while the THC:CBD mixture at 1:1 ratio used with end-stage cancer patients can effectively reduce pain, increase appetite, and help with sleep.
Another clinical trial is in the progress of administering the same THC:CBD mixture at 1:1 ratio to dementia patients this month, while Parkinson patients will receive a medical cannabis product that has more CBD, however this research has been postponed due to limited CBD availability in the first production lots.
Laboratory research with cancer cells has shown high potential for the development of cannabis extract to treat some types of cancer in the future. More research in animals is still required before proceeding to clinical research with humans including patients.
The Department of Medicine's Director General Somsak Akkslip has revealed the outcomes of CBD clinical trials with 13 young patients with epilepsy, saying that the substance helps control seizures in two patients, with 10 other patients experiencing fewer seizures, and one exhibiting no positive outcome.
For the administration of 1:1 THC:CBD mixture was given 13 inpatients with end-stage cancer; seven patients have reported less pain, while five patients have reported better appetite. Some of the patients also experienced undesired side effects such as hallucinations and hearing things in one case, along with motion and balance instability in three patients, and slower mental processing in one patient. These side effects reduced after they stop taking cannabis, or had their dosage adjusted.
On 15th January, the Ministry of Public Health will be observing the harvesting of organic cannabis buds at Mae Jo University in Chiang Mai, to be used as a material to produce good quality medical cannabis extract for patients.