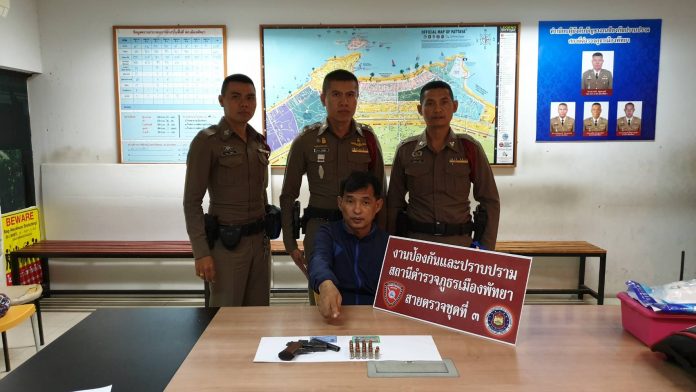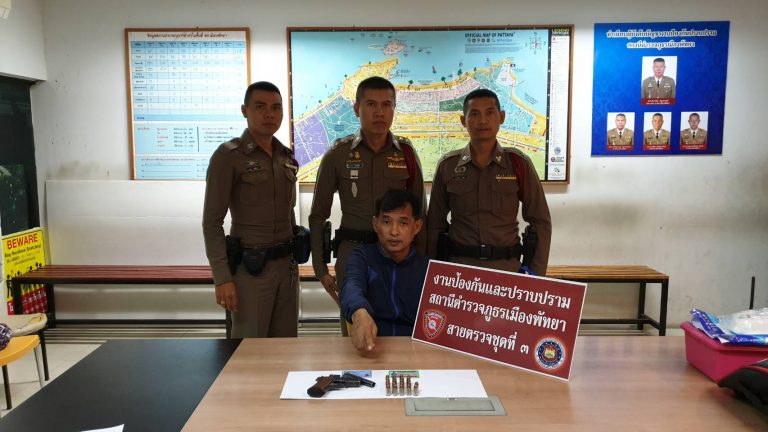 Pattaya-
A 42 year old Thai man was arrested early this morning not far from the same checkpoint in Pattaya that earlier in the evening caught a 26 year old man with a live grenade.
Police received a complaint that someone was firing a weapon on Soi Bun Bunkaram 5 around midnight this morning, December 29, 2019. Officers working a police checkpoint on Soi Ko Phai responded to the call.
The officers, accompanied by a Pattaya News reporter, discovered 42 year old Mr. Sanya Chakkeaw behind the wheel of a parked but running pickup truck.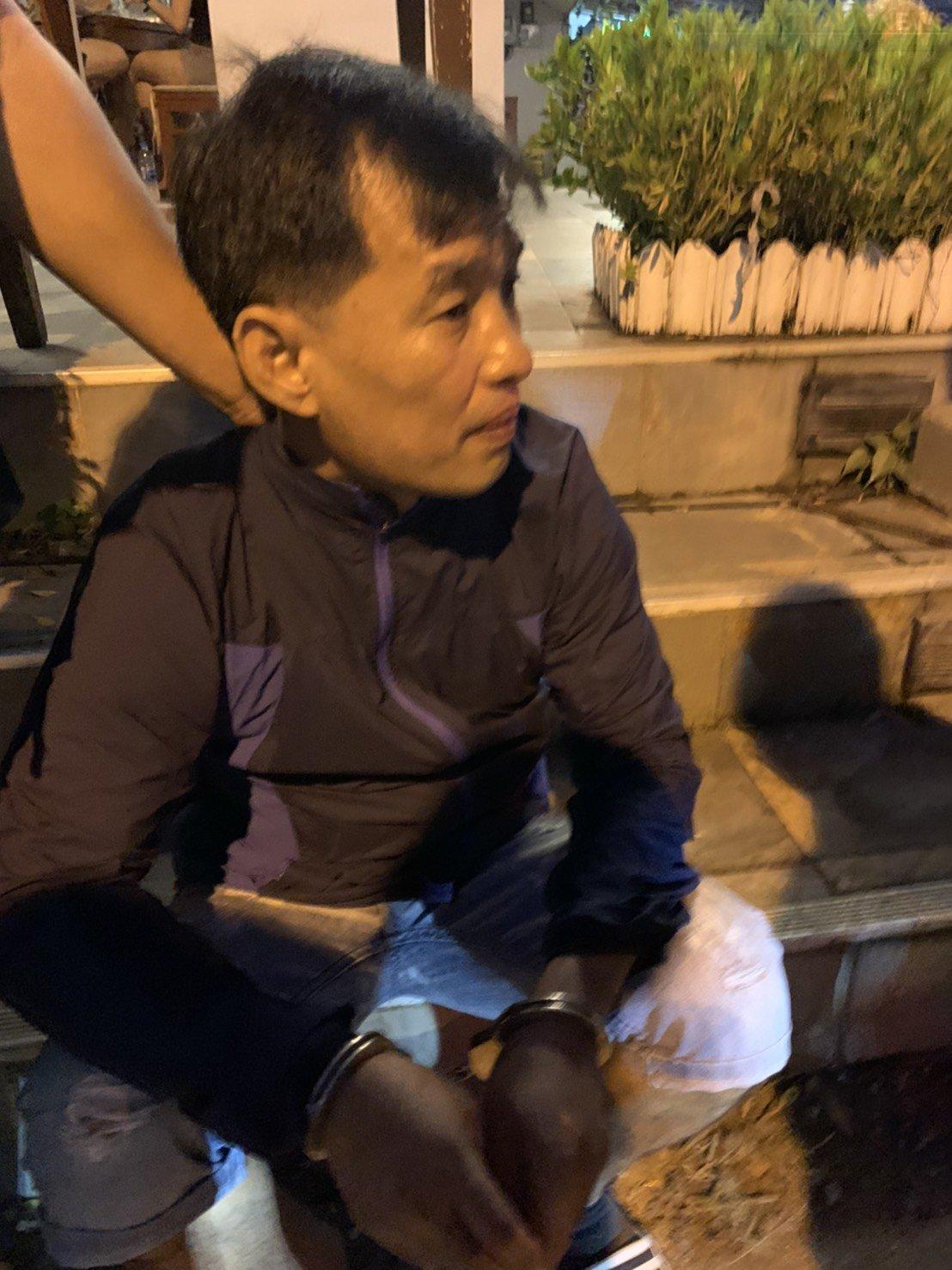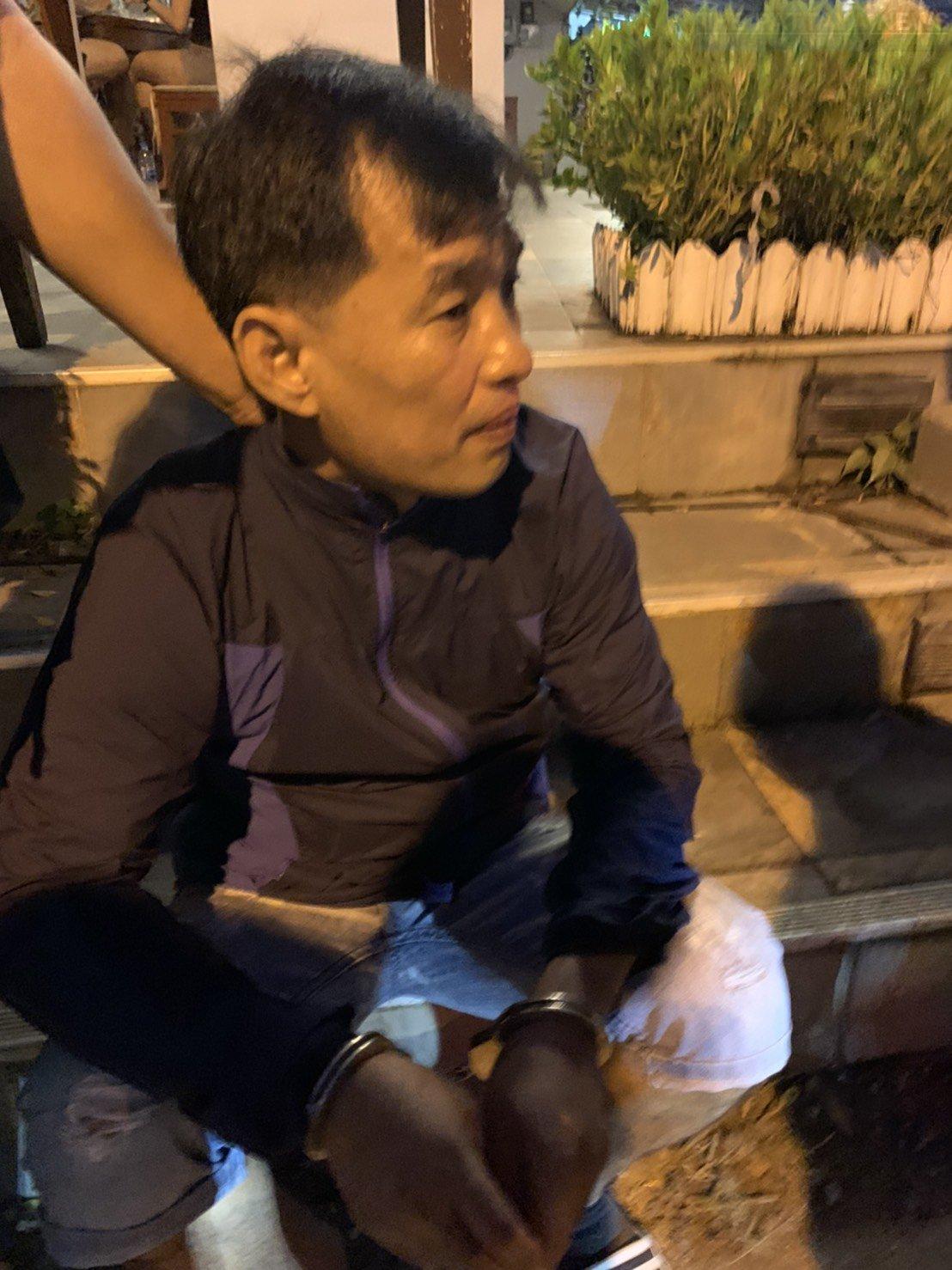 Mr. Chakkeaw was acting nervous so police inspected his vehicle. They discovered a loaded firearm hidden beneath the drivers seat of the truck.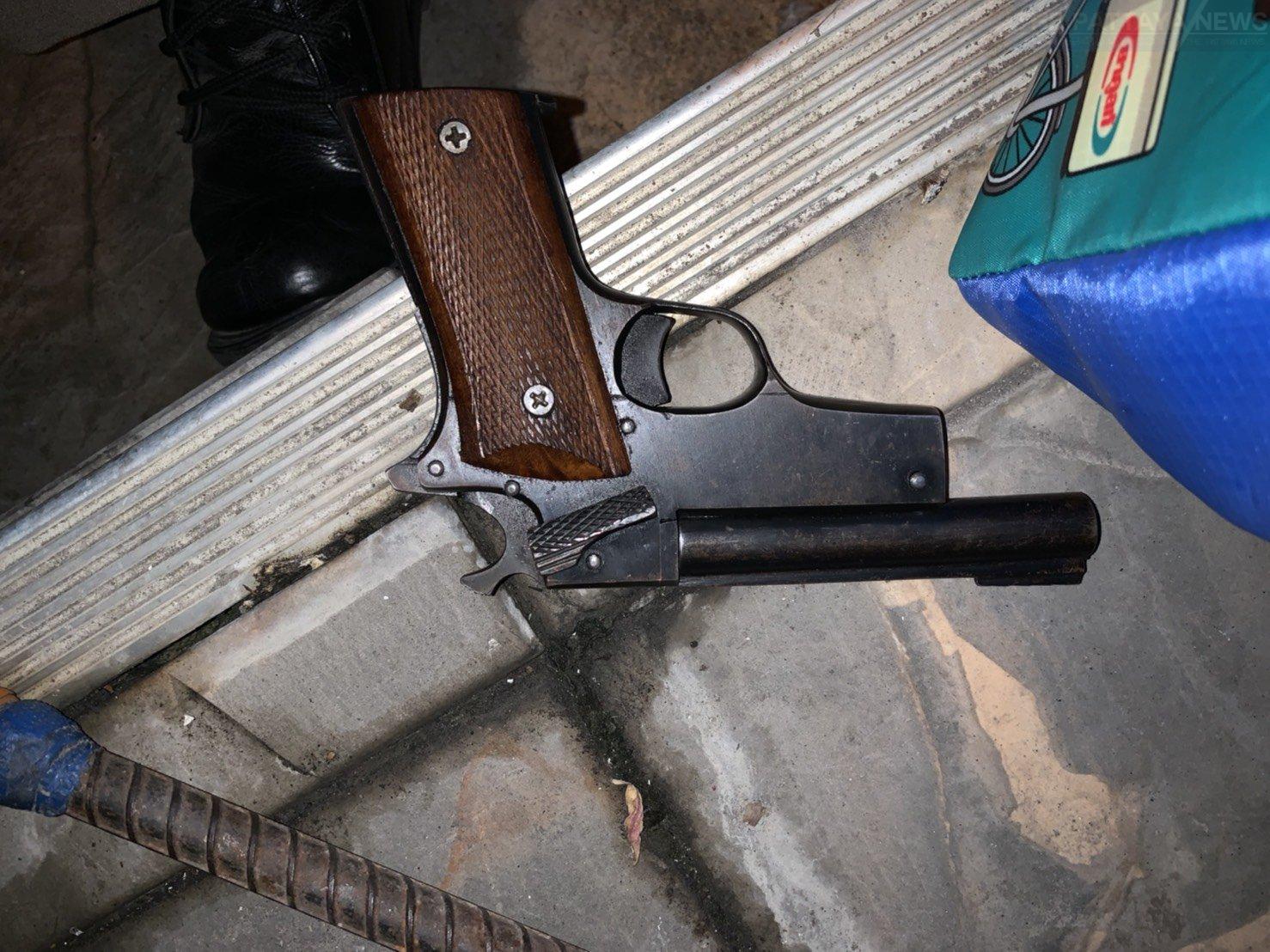 Mr. Chakkeaw allegedly admitted the weapon was his but did not admit to firing it earlier in the evening. He was arrested and taken to the Pattaya Police station. Mr. Chakkeaw does not have a license to own a firearm.
He faces further legal action and will be held at the police station at this time.
Written by and photos by The Pattaya News.