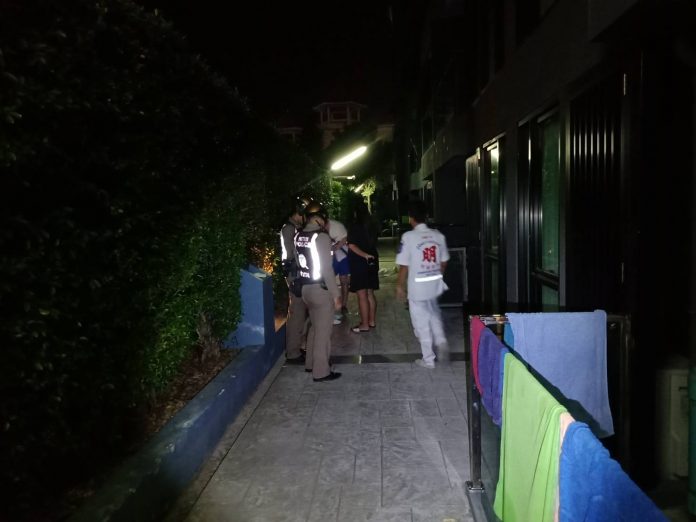 Russian tourist dies in fall from hotel in Central Pattaya
Pattaya –
A Russian man has been pronounced dead this morning after falling from a hotel balcony in Pattaya early this morning.
Lieutenant Chonlawit Athipansri of the Pattaya City Police was notified of the incident at 1:00AM at the hotel which is located near Soi Honey in Central Pattaya.
Police, emergency responders and The Pattaya News arrived at the scene to find the body of a 35 year old Russian man on the ground. His name has been withheld by The Pattaya News pending contact of the Russian embassy and relatives this morning.
He was pronounced dead at the scene. His remains were taken to a local hospital.
30 year old Mr. Anurak Pradabsert who is a security guard for the hotel told The Pattaya News that he heard the man loudly talking on a phone for some time before he heard something hit the ground nearby.
At this point several other tourists who were witnesses to the incident ran to him saying that the man fell from the sixth floor.
At this stage police have yet to identify if it was an accident or suicide. They are reviewing CCTV and speaking further to witnesses to the incident.