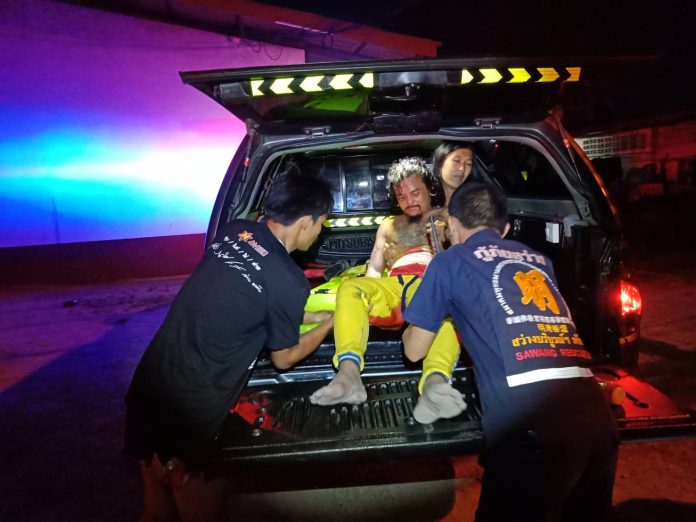 Bang Lamung –
Two people have been injured following a knife fight after a group of men allegedly turned on loud music while partying late at night in Bang Lamung yesterday which turned into a physical confrontation between neighbors.
Captain Wichai Anasap of the Bang Lamung Police was notified of the incident at 11:00 PM last night in Naklua.
Police, emergency responders and The Pattaya News rushed to the scene to find two injured men who were named as 38 year old Mr. Sathaphon Kornkan and 33 year old Mr. Raewat Janampan.
They both were injured from slash wounds and were taken to a local hospital.
Mr. Sathaphon told The Pattaya News that he had tried to tell his neighbors who were drinking alcohol and blasting loud music to turn it down as it was late and many residents had families and needed to wake up for work in the morning.
After this, the two men began to fight although their stories conflicted on who swung first and who introduced knives to the equation. The suspects were taken to a police station after getting medical aid for further legal action and to sort out both conflicting stories.