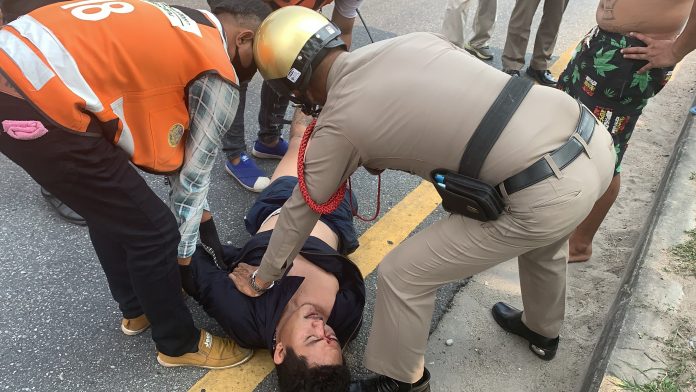 Na Jomtien –
The video is here. The fight and arrest begins around 2:35: https://youtu.be/YCAO3EKo2tg

A heavily intoxicated man who was also high on crystal methamphetamine according to police was caught after wandering through traffic and threatening drivers and pedestrians on Sukhimwit Road in Na Jomtien yesterday afternoon.
Colonel Prasertsuk Hengsuwan of the Na Jomtien Police was notified of the incident around 4:00 PM on Sukhumwit Road.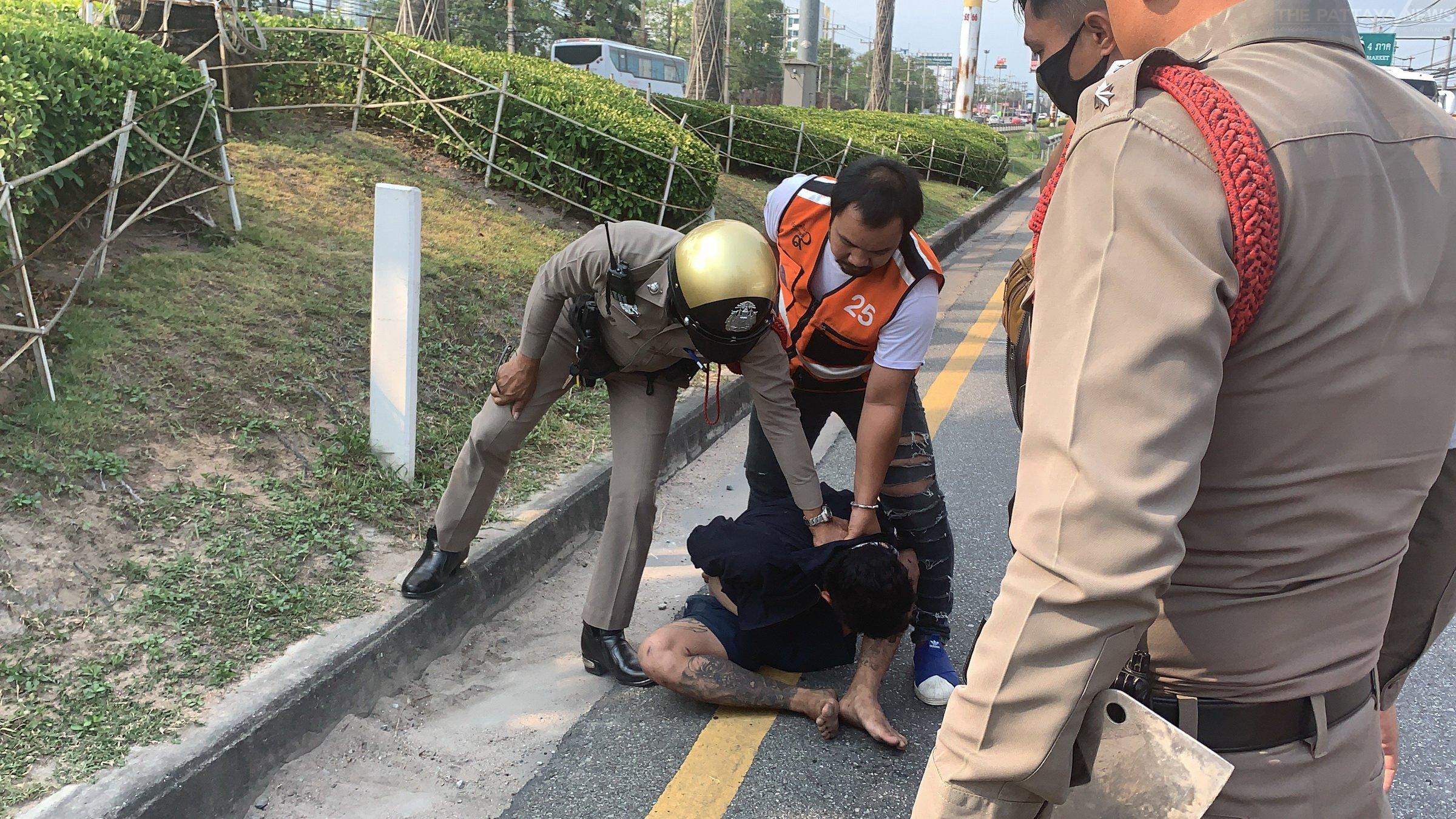 He and The Pattaya News arrived at the scene to find a heavily intoxicated and high young Thai man who was wandering the highway with a knife, shouting and threatening both drivers and bystanders.
He was caught before being taken to the police station. His capture involved both police and motorbike taxi drivers who assisted. The suspect allegedly tried to attack a group of motorbike taxi drivers at one point that led to a brawl in the middle of the highway. The video shows it took a large group of people to finally bring down the armed suspect. He was later identified as 26 year old Totsaphon Puangsorn.
Police found after conducting a standard drug test that the suspect had taken crystal methamphetamine which caused him to have a hallucination and then tried to attack people.
He is facing significant further legal action and remains in custody.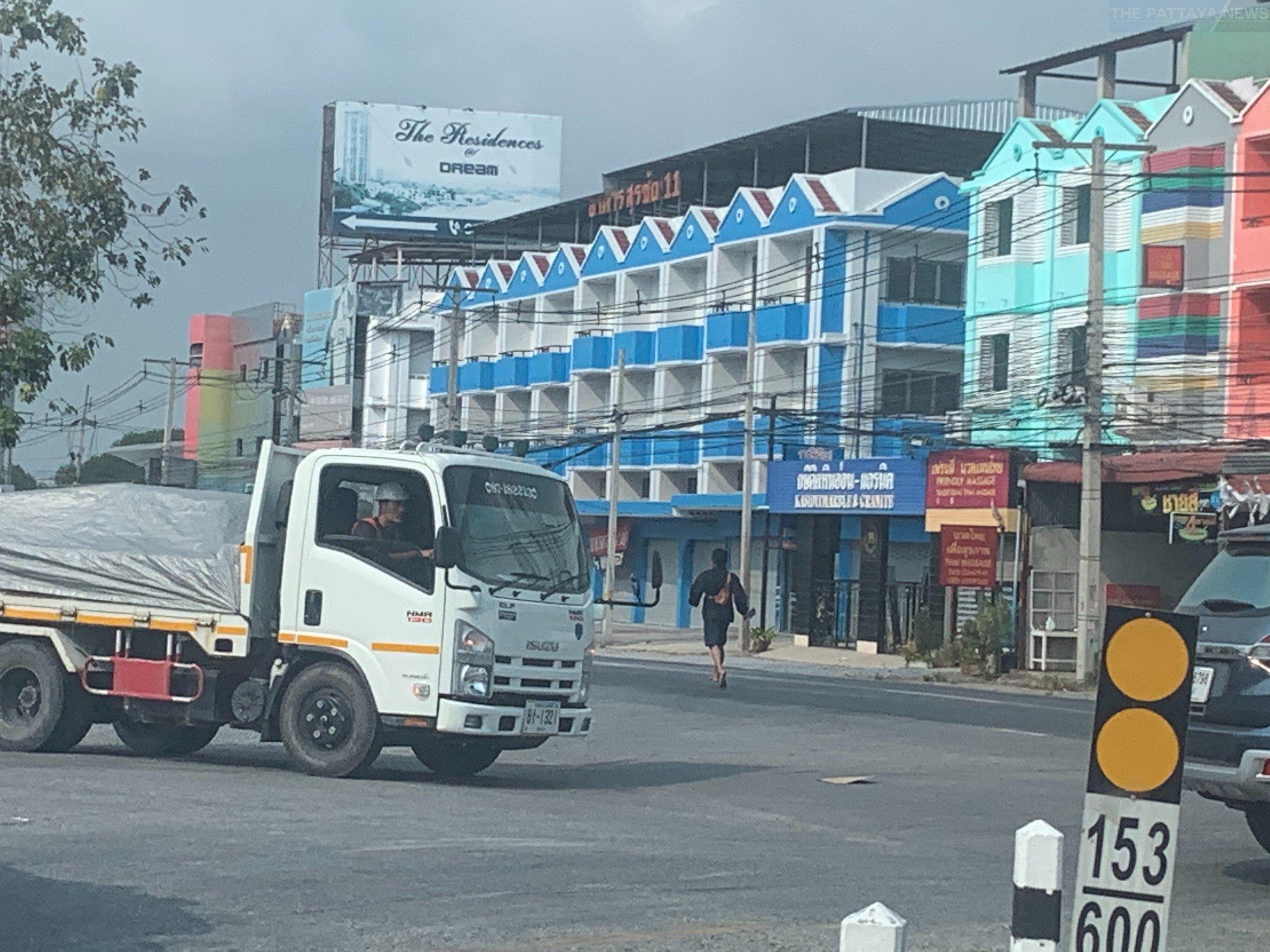 Photos and article by The Pattaya News.