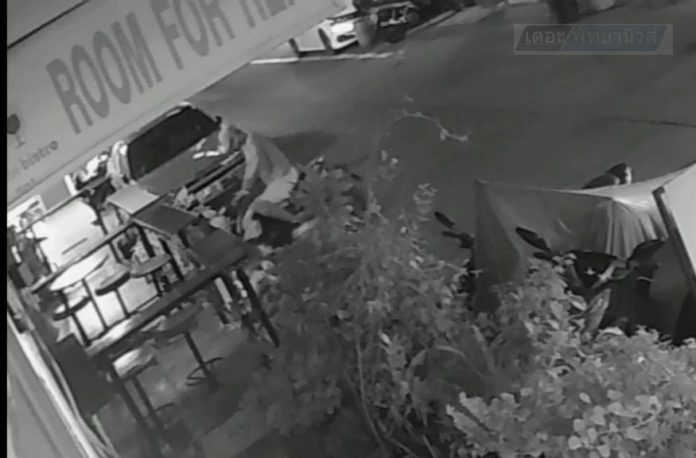 Pattaya –
A local woman has called for assistance to get her stolen motorbike back that was taken near Pattaya beach yesterday overnight.
Ms. Ampa Famiana, 28, told The Pattaya News that the incident happened on December 22 overnight.
She had parked the motorbike near Pattaya beach on soi 13/1 for the evening.
When she woke up in the morning and came to retrieve her motorbike she found that the motorbike had disappeared.
CCTV footage that she managed to obtain from a local business owner shows that what appear to be two young Thai males have stolen her motorbike. We have posted that evidence here with her permission.
She has filed a report with police in the hope to get her motorbike back along with contacting several local news organizations including us.
The video can be found here: