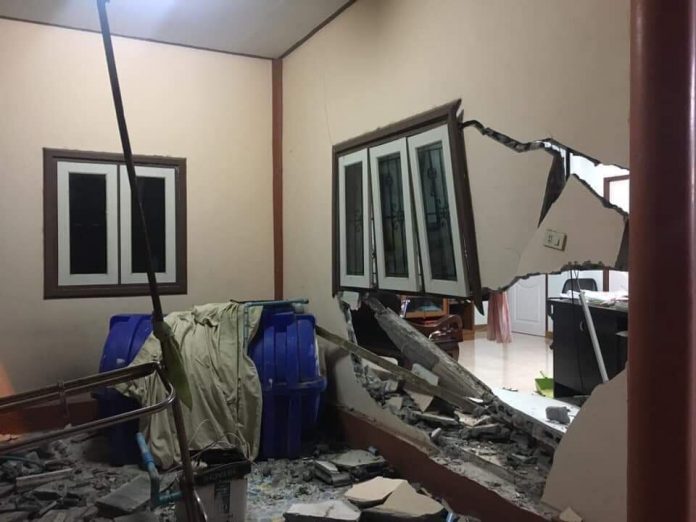 Bang Lamung –
A foreign driver in a pickup truck crashed into an occupied house, causing significant property damage, before speeding away in Bang Lamung late Saturday evening, December 21, 2019.
The house owner, 28 year old Ms. Attaphon Wongjaroen told The Pattaya News that the incident happened late on Saturday night when she and her entire family were at home.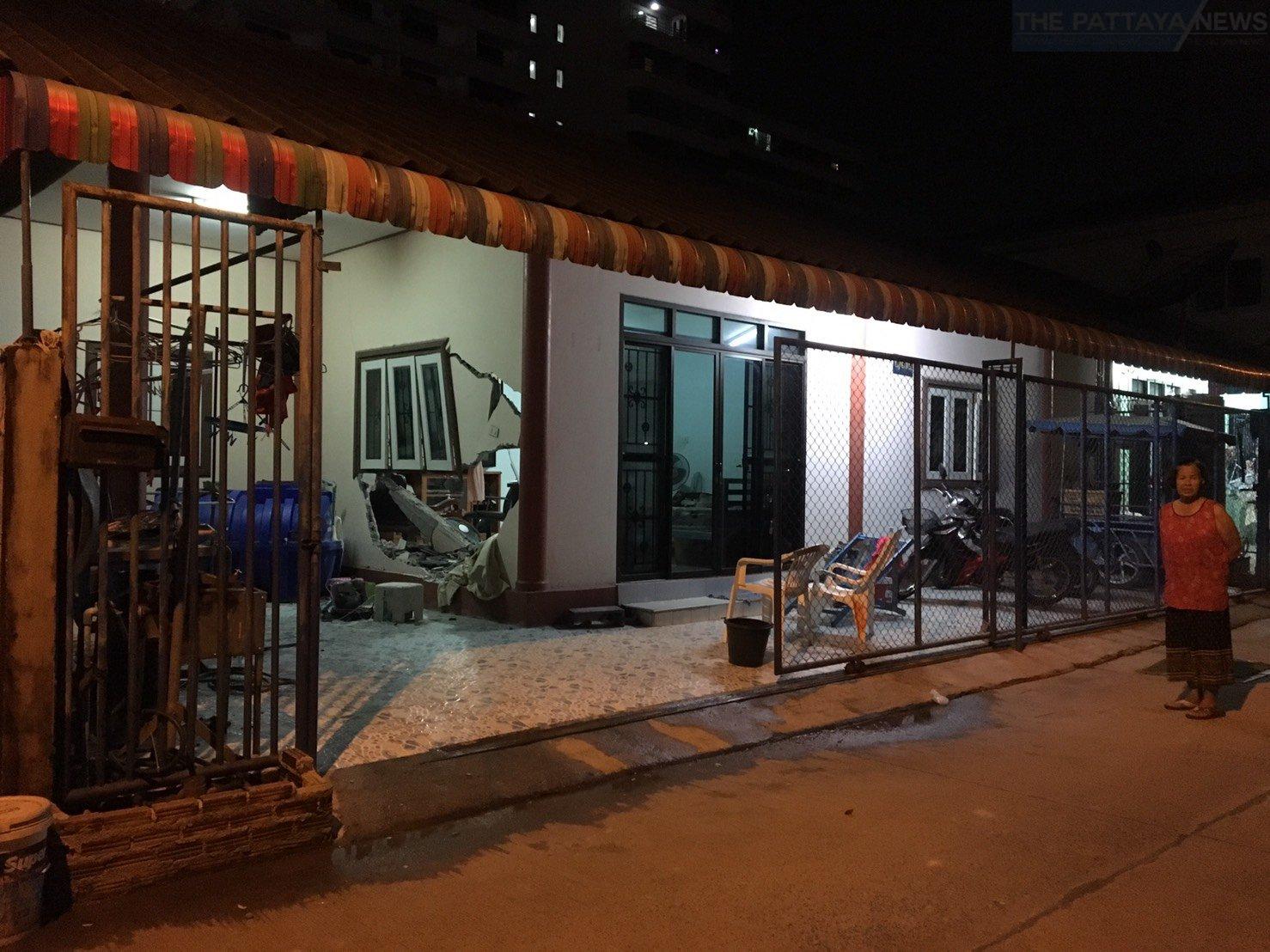 Ms. Wongjaroen stated to The Pattaya News that a foreign male driver in a white pickup truck who she believed was intoxicated had crashed into her house before speeding away. The house was occupied at the time of the accident with herself, young children and several other family members. She stated that she and her relatives got a clear look at the driver and that he appeared to be a middle aged non Thai Caucasian foreigner.
Luckily, no injuries were reported and the family was not directly in the area of the accident. The incident was recorded by family members who rushed outside after the accident and shows the license plate of the white Mazda pickup truck. The video appears to show the driver, who can not be clearly seen on the video, keeping the truck doors locked and windows up after backing up out of the house.
Frantic family members can be seen shouting in Thai to call the police while the truck sits, hesitating. After a minute or so the driver decided to speed away. The video then shows the damage to the home in which the driver had crashed through a cement wall, a fence and the side of the house.
The video is here:
She has already filed a report to Pattaya police. Police told The Pattaya News they are searching for the driver.