Chonburi-
A new program has been officially launched in Pattaya and Chonburi today and is part of a wider country wide program to begin to clearly identify food carts that are certified as clean, professional and meet all health and hygeine standards.
The program, launched by the Professional Qualification Institute led by Dr. Noppadon Piyaprapoom and in partnership with the Thai government began today by visiting popular seafood and night markets in the Pattaya area to inspect the street carts and deliver giant like symbols to those who met all qualifications.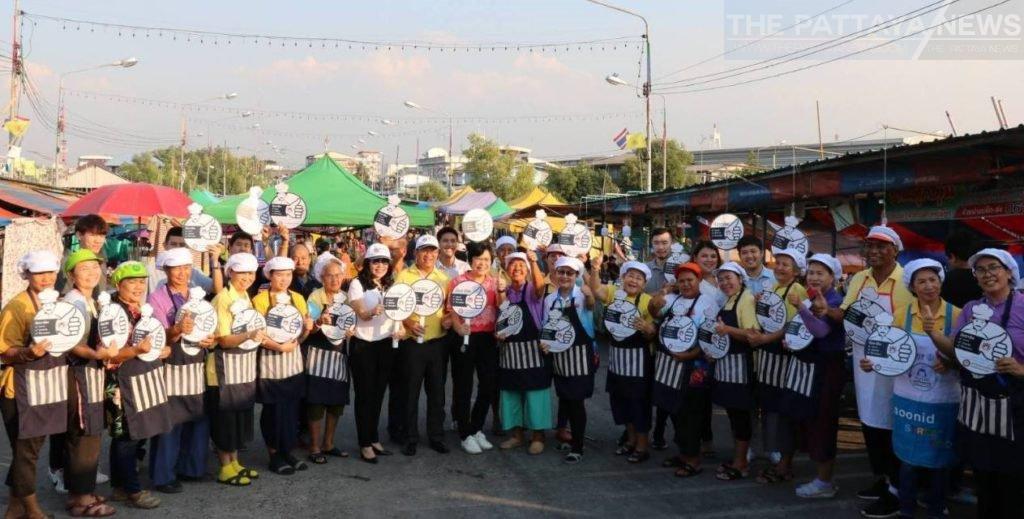 Dr. Noppadon, speaking to the Thai media, said that when a tourist, resident or expat sees the symbol they can rest assured that cart meets stringent health, safety and hygeine standards and that the vendor is a skilled chef.
Vendors that meet these strict standards will also get special recognition online and in food delivery applications.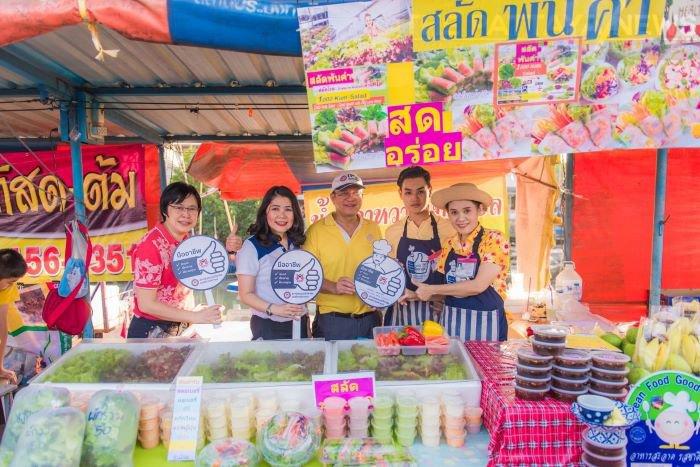 The program is not a health department but rather a team of international professionals with a stringent checklist who will only reward food carts with the symbol who meet every requirement.
Look for the symbol coming to a street near you to help identify what they consider the best of the best in terms of street food.