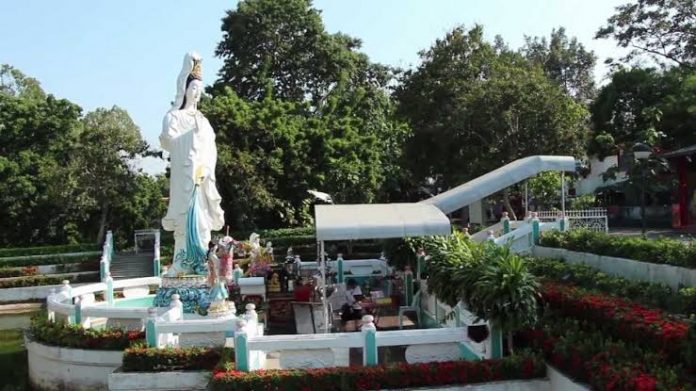 Pattaya –
'Wang Sam Sien' which covers a 5 rai plot of land (about 2 acres) on Big Buddha hill in South Pattaya has encroached on public land according to Pattaya City officials who inspected the site in person yesterday afternoon, December 20th, 2019.
'Wang Sam Sien' belongs to the Maylim Foundation according to legal documents and the Pattaya Provincial court has ruled that the tourist attraction has encroached on public land, which is a violation of Thai law.
The building and items inside will be turned over to the management of Pattaya City. Officials stated that they have not yet determined exactly what they will do with the popular tourist attraction or whether it would be removed. This is not the first time the Chinese themed attraction has had legal issues and for many years some visitors and monks at the nearby Buddhist temple have expressed their concerns for the area.