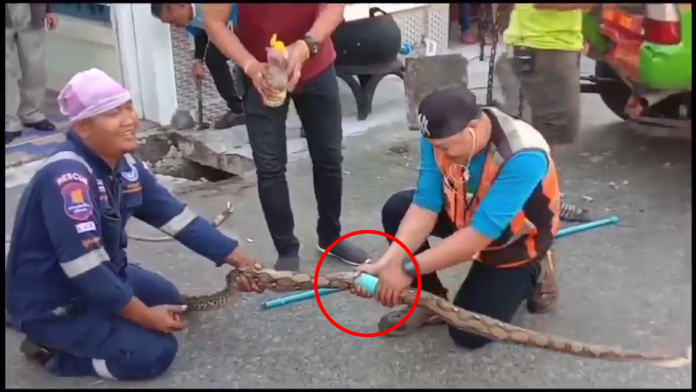 Sri Racha-
A large python has been rescued after getting stuck in a water drain in Sri Racha yesterday.
Rescue workers were notified of the incident yesterday, December 18th, 2019 at a housing estate in Surasak.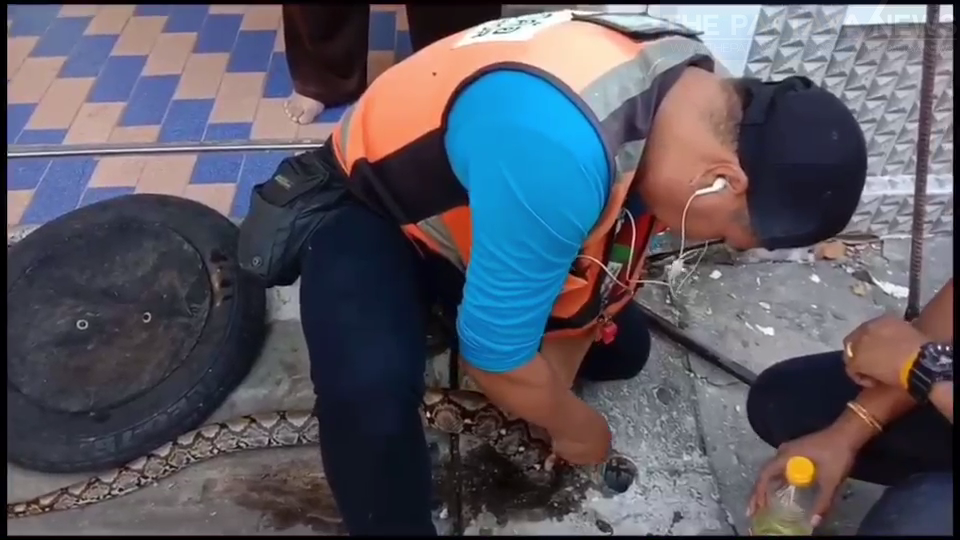 They arrived at the scene to find a large python which was stuck in a small water drain. Local residents were helping to release the python from the pipe it was stuck in.
It took about 20 minutes to free the python from the water drain. The python will be released back to a nearby forest.