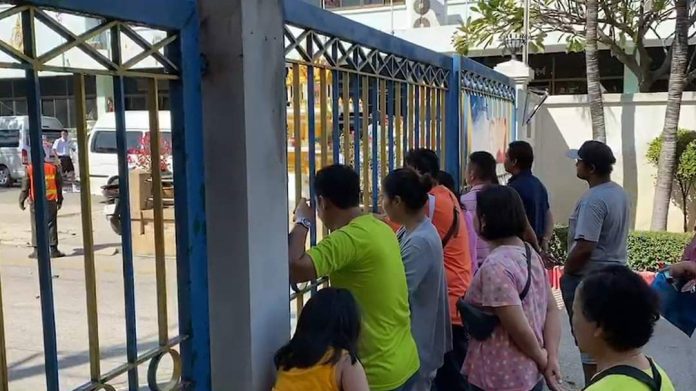 Student, 13, shot dead in school by former friend in Nonthaburi after alleged bullying
Nonthaburi –
A 13 year old student in Nonthaburi has been shot dead by his former friend in school this morning.
Rescue workers rushed to the school to find the 13 year old boy bleeding heavily on the floor in the building.
He was unconscious. A Bullet wound was found in his head.
He was provided CPR for about 30 minutes but was later pronounced dead.
The suspect, a 12 year old male student who is in the same class was in custody by the school's security. His name was withheld due to his age.
He was found with a handgun with five bullets inside.
The 12 year old boy suspect said the 13 year old boy always bullying him saying that he is a ladyboy and gay. They had been friends previously, he said, but got tired of the bullying and decided to kill the other boy for his hurtful comments.
The suspect brought the gun which belongs to his father to school this morning.
He was wearing a mask and gloves when he shot his friend. He showed no regret for the act when interviewed according to witnesses and seemed calm, saying that the other boy deserved it for his bullying.
Students were let out early for the day and grief counselors will be made available. Panicked parents were seen collecting their children from school.