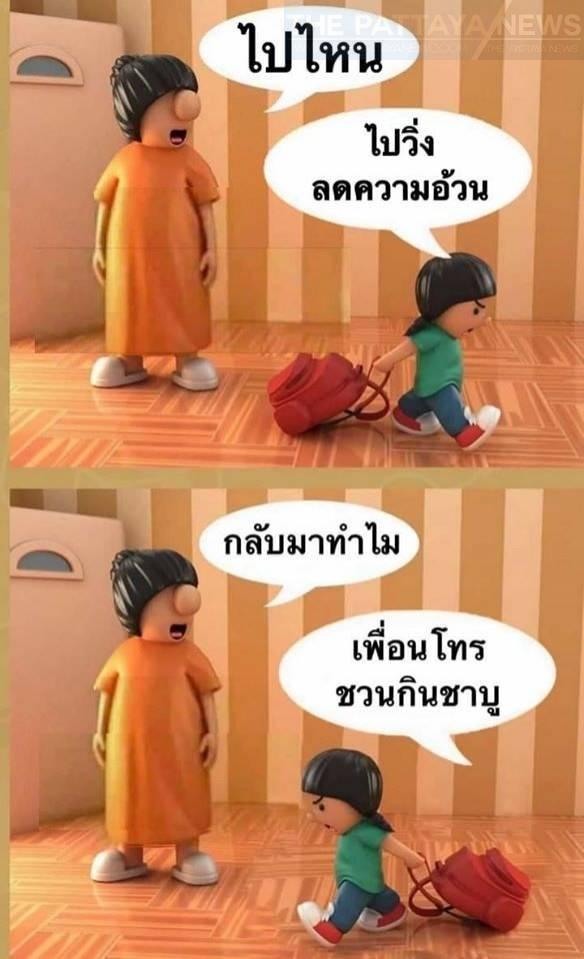 A cartoon showing a Filipino Mom and her child has spread to Thai social media, going viral in a huge way
Thailand-

A cartoon featuring a Filipino Mom and her child has been going viral in Thai social media over the past week. Unless you have been under a rock you have likely seen it shared by Thai friends, residents and expats, many who have created their own verisons.
In Filipino language 'Mag-ina' or the 'Mae-loog' meme, means mom and kid. The cartoon originally was created and came from the Philippines. It had a smaller impact on social media in the Philippines but exploded when several Thai people got ahold of it.
In the cartoon, the character of the mom, noticing her child leaving with bags packed, asks where the kid is going. The child gives a reply, generally hopeful and looking forward to the future.
She then notices her child has returned quickly in the next panel and that the child is disappointed in their aspirations. She asks why the child has returned and usually gets a disappointed or comical response.
Thais have been using the cartoon over the past week to express similar disappointments in politics, money, action or relationships etc.
Many have used the cartoon for comical desires to express visiting Pattaya but coming back quickly due to the strength of the baht or going out to meet their girlfriend only to remember they are single.
Some have used the cartoon to address the current political climate in Thailand as well and it has become quite popular on Twitter in these regards.
Written by Adam Judd and The Pattaya News Team