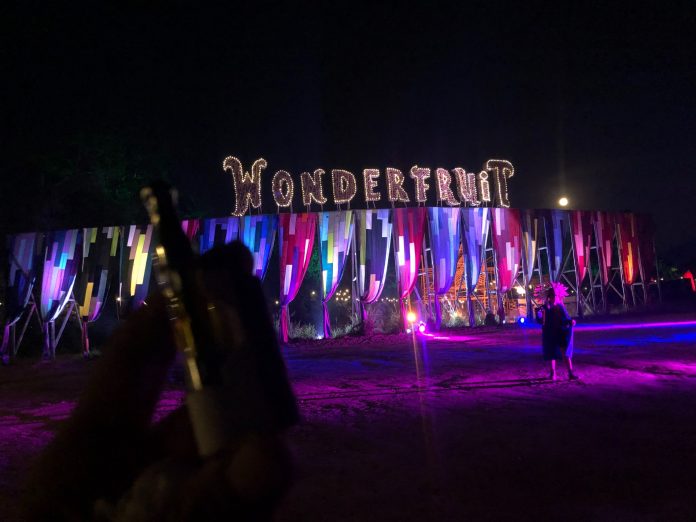 WONDERFRUIT 2019 is underway in Pattaya
Pattaya –
The Wonderfruit festival is being held until December 16 at the Siam Country Club in Pattaya.
Many tourists have joined in the festival which is being held for the sixth year.
Wonderfruit festival is a celebration of the creative energy, art, music, food and ideas out of Southeast Asia.
The festival is aimed to encourage and develop solutions for sustainable living which brings people together from around the world to celebrate the festival.
The festival continues through Monday afternoon. Tickets are available at the gate.
https://www.wonderfruit.co/?gclid=Cj0KCQiArdLvBRCrARIsAGhB_sxPceld1APZjL8vgaOB7IphAuLH2qdW8kVvy5Y-B838l28TRM2tHTcaAu6oEALw_wcB