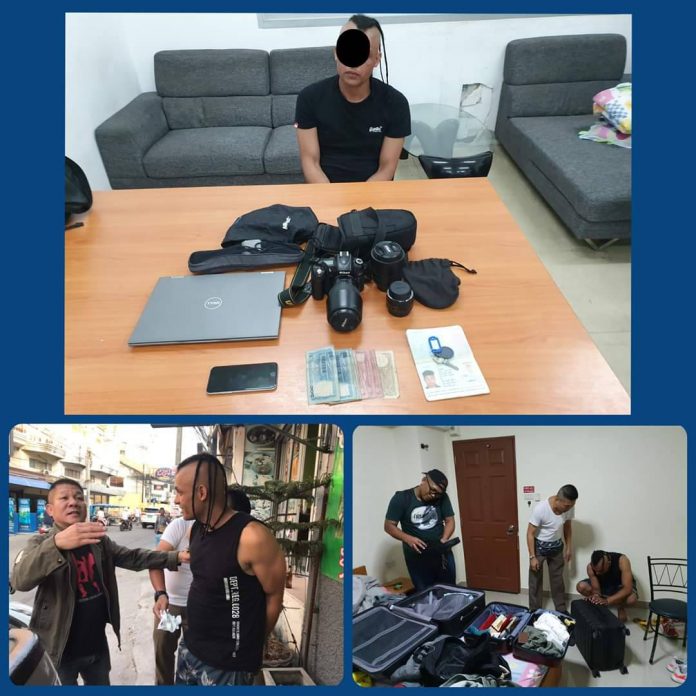 PHOTOS: Pattaya Police
Pattaya –
An overstaying Australian man has been arrested today after he stole from other foreign tourists at a hostel in Central Pattaya, police told The Pattaya News this afternoon.
The Pattaya City Police reports that they have arrested a 42 year old Australian man named only as 'Jaber'.
Jaber had checked in at a hostel in Central Pattaya. This particular hostel is set up in a dorm room style, with many beds in one main area.
He had stolen from other tourists who lived in the same room before fleeing the hotel after allegedly being caught in the act.
Police have continued their investigation and were able to trace the man due to his distinct hairstyle and CCTV. They arrested Jaber in Soi Bongkot.
Police discovered the stolen items at Jaber's rented room in Soi Panead Chang.
He has been charged with theft and overstaying. The police did not mention how long he had been on overstay. He will face the charges for theft first and then be deported and blacklisted from the country.
Written by Adam Judd and The Pattaya News staff. Original source Pattaya Police.